Matt, I love reading your work. It's easy to see how you've built a loyal following in a relatively short time, and I salute your efforts and accomplishments. I must, however, voice my humble disagreement with you on one matter.
I speak of your Facebook post of March 9, 2016. It's safe to say that those of us in the #NeverTrump faction feel your pain. We are equally frustrated, flummoxed, and disgusted by the Donald Trump charade and followers. This man has no substance, and does not represent conservative principles, ever. What can they be thinking? The answer, of course, is that they're not ... thinking, that is.
There is a point in your post, when you seem to give up and give in to anger, doom and gloom. I'm an Eeyore by nature and some days, realism is too much. My friends and family head for chocolate or ice cream; I go for loud classic rock and headphones. At times, everyone needs to secure a distraction and forget the current situation for a little while. I'm sure you know you're not alone.
It's all good, except that you're not in the same place as me. You have a public platform and fans, while I do not. I'm working on it and sincerely hope to reach your level. You, my friend are successful and, therefore, responsible to your readers.
As writers our task is to speak truth; it's the highest calling and most important facet of what I do. I'd never ask you to shade or omit the facts, I'm just wondering if pummeling readers over the head is advisable. Could we find a middle ground between "doomsday" and "nirvana?" I think so.
I'm doing my best to stay positive and have faith. This is my daily struggle. We cannot have faith in the Bible Belt folks or Evangelical Christians, they are merely human; we can only put our faith in God.
In terms of the Democrat crossovers, I think this is happening in greater numbers than we're being led to believe, and I'm not convinced that they plan to stick around for the general election. This may be an Operation-Chaos attack on Republicans, which strikes me as far more plausible than a mass conversion from Democrat to Republican. Liberals are very confident that they'll beat Trump, even against one of the worst candidates the Democratic National Committee has ever put forth, and that's saying a lot.
Even for political junkies like me, who actually enjoy being immersed in political rhetoric, it is becoming more difficult to slog through the burgeoning piles of misinformation being perpetrated upon the American people. It's likely that innocents of good intent are falling victim to the whiles of Trump. Hints of good news, however, are breaking through the mire, and I'm finding more faith each day, that right will out in this epic battle of right vs. wrong.
You have a gift, Matt. You connect with people. Different people, though, connect differently. Consider that some probably read your March 9 post and a proverbial flame burst forth from deep within - an "aha" moment. Their revelation solidified for them that we cannot afford to sit back and wring our hands. You spoke to them saying, "This is our time. Be bold! Pick up the sword and fight with everything you've got. Leave nothing on the field. Stand tall against the dark forces threatening our way of life."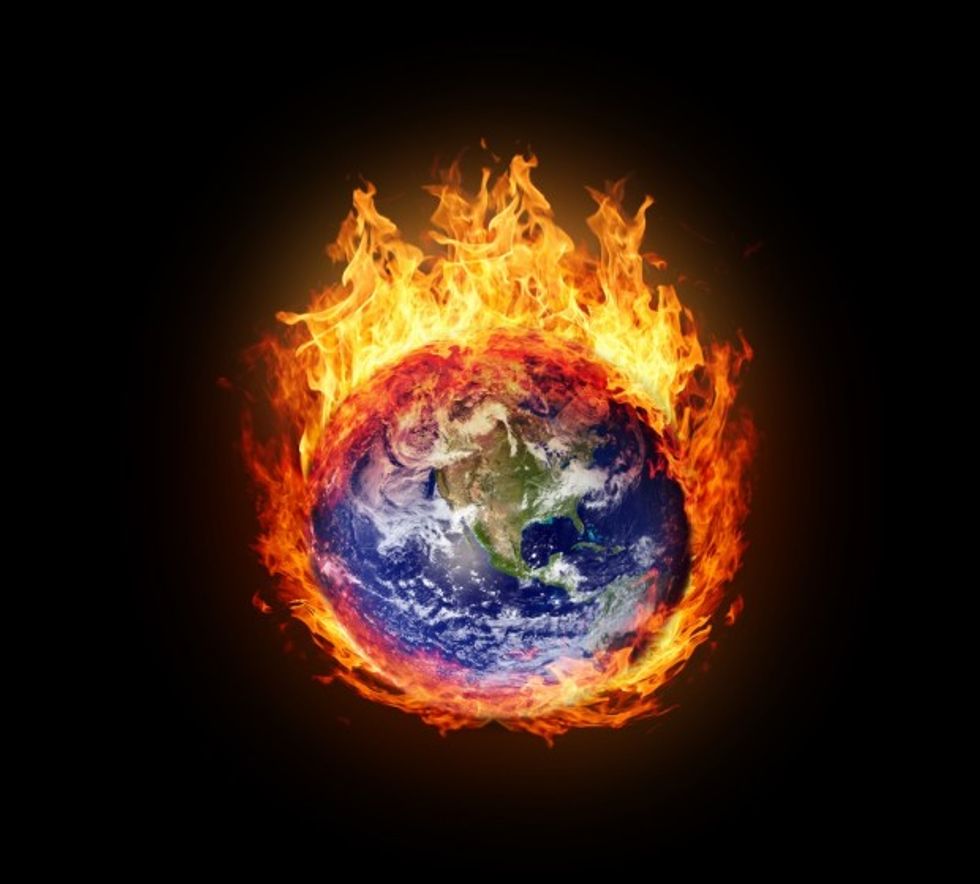 Shutterstock 
Or maybe you simply motivated people to do a little bit - make calls from a phone bank, hand out literature door-to-door, or even find the confidence to speak with their friends about this election. In small ways or big ways, your connection had a positive impact. It's a beautiful thing to see the grassroots set in motion, and not a minute too soon.
There were others, however, who read your post and immediately sought refuge in a closet under a big blanket. These are my people, and they were inspired differently. They read that our struggle is futile. The impact of this connection is decidedly negative. We are easily overwhelmed, undone, and over stimulated. We succumb to despair. We pray a lot.
I'm not suggesting that it's your problem, you didn't sign up to be anyone's therapist. The question is, could these dashed hopes have a dampening effect on the movement? Might they decide that the jig is up? If they see no hope, there's no reason to bother voting or trying to better educate others. Matt, it could harm and undermine us at a time when we really need all hands.
Matt, I agree with your assessment of the situation overall, but I implore you; don't leave me and my fellow weak-kneed cohorts to despondency. Help us to keep faith and hope alive, even if it's just a tiny flicker. Everyone needs something to hold onto in these times.
I'm not any kind of expert, just a crazy cat lady with a lot of thoughts. Take my suggestion as you will. When this is finally over, I predict we will prevail - I'm sticking my neck out, putting all my cards on the table, and any other metaphors that you care to throw in. Would you care to wager, perhaps, a penny?
–
TheBlaze contributor channel supports an open discourse on a range of views. The opinions expressed in this channel are solely those of each individual author.