Is it time for the church to begin telling its congregation that they need to start prepping for the uncertain times and perhaps even for eventual persecution of Christians in the United States?
At least according to one pastor it is time to prep for future uncertainties but as he points out, this is not a new concept for Christians. Even the early church stressed preparing for the unknown in order to be ready to take care of oneself and neighbors during times of trouble.
Pastor Carl Gallups, bestselling author, nationally and internationally recognized talk radio host and senior pastor of a church in Mobile, Alabama was a guest recently on my talk radio show, Stand For Truth Radio.
Gallups was invited on my show to talk about his new book, "Be Thou Prepared: Equipping the Church for Persecution and Times of Trouble."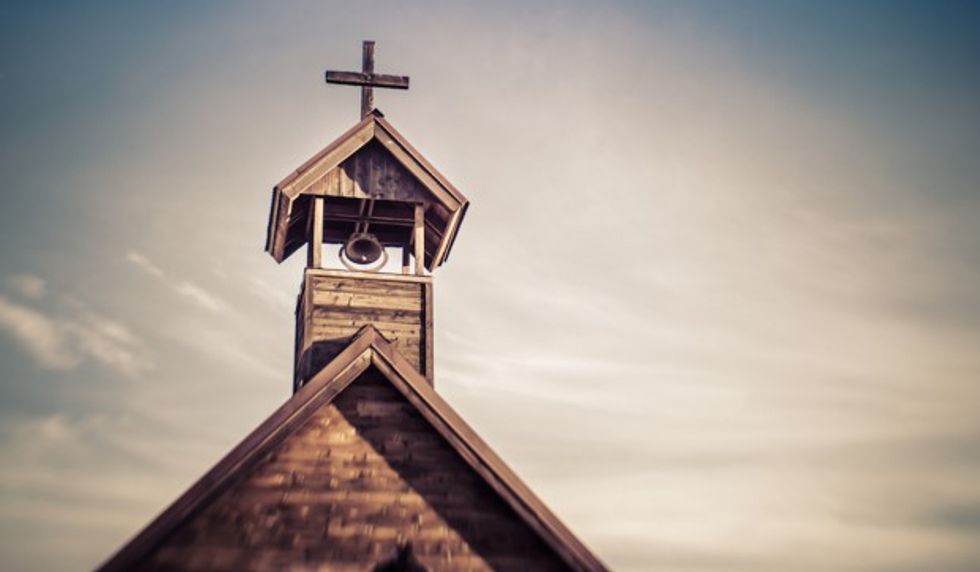 Photo credit: Shutterstock
"The Word of God is clear: families must first take care of their own", according to Gallups. However, he makes it clear that "The church's mission is not to 'take people to raise' for the rest of their lives."
He states in his book that a balance must be struck. "We must love the lazy brother, but do not feed him until he is willing to earn his keep! The church is not to become a naïve body of 'suckers.'"
Gallups' belief in this philosophy stands in sharp contrast to those progressives on the left who believe that the goal is to make people dependent upon the government rather than allow them to "earn" what they receive over time so that they may become independent. The old adage of "standing on your own two feet" is a philosophy that is fast disappearing in present day America.
Gallups further points out that although the first-century church cared for the poor and destitute who lived far from their home ministry fields, the church had to take appropriate steps in order to insure that they could adequately provide for the needs of others.
Gallups says that a church can't do it all!
"It is a fact that an individual church family cannot feed and clothe the entire world," Gallups said. However, he points out that Christians are still obligated "to do what we are able to do, especially as the Lord opens doors before us."
He also makes it clear that someone who is obviously trying to abuse the church's goodwill should be offered a "method of repentance, redemption, and rehabilitation" but that the church should not "foster or enable" continued deceitful behavior.
He assures readers that while Christians and churches should help their fellow men and women during their time of need, he also says they should not have "feelings of guilt for taking the sometimes tough and necessary steps to protect the financial integrity" of ministry efforts.
Gallups also provides other reasons for the need to be prepared.
Gallups' book discusses the ever increasing concerns about "radical terrorism, the ravages of the continual outbursts of wars, frequent and violent civil disobedience, and the growing problems of homelessness, world hunger, disease, plague and pestilence" as reasons why the church and every family should consider prepping.
"These concerns are further magnified by the ever-increasing, agenda-driven, and targeted assaults upon the church and Christianity the world over," Gallups said.
Gallups stresses that "the church must first prepare itself by consistently and contextually teaching the great biblical truths about the reality of persecution." In this way, the church will be ready to take care of itself but to also provide for the needs of others.
Gallups also spoke about Americans' preparedness in general.
"Most Americans are not prepared to adequately deal with either a natural or man-made disaster and many Christians are beginning to understand that churches should play a substantial role in expanding the number of people who are prepared logistically, as well as spiritually, for the challenges that might lie ahead for our nation and even the global community."
"This spirit of preparation among the people of God can only enhance our churches' abilities to bring people to a biblical faith in Jesus Christ," according to Gallups.
He had much more to say on the subject of preparedness and on other issues in the news concerning Christians.
Gallup's complete interview can be heard in its entirety.
–
TheBlaze contributor channel supports an open discourse on a range of views. The opinions expressed in this channel are solely those of each individual author.