The planet's fever seems unstoppable!
The National Aeronautics and Space Administration has declared July 2016 as the hottest month ever recorded. And as can be seen by the dramatic flooding in Louisiana, we must take bold action in order to keep it in the ground, stop fracking, move towards clean energy and therefore avoid catastrophic global warming/climate change/climate disruption/extreme weather.
But do we really need to?
Because according, once again, to satellite data the pause is still occurring. Indeed, despite the highest recorded temperatures in February global temperatures have not increased since February 1997.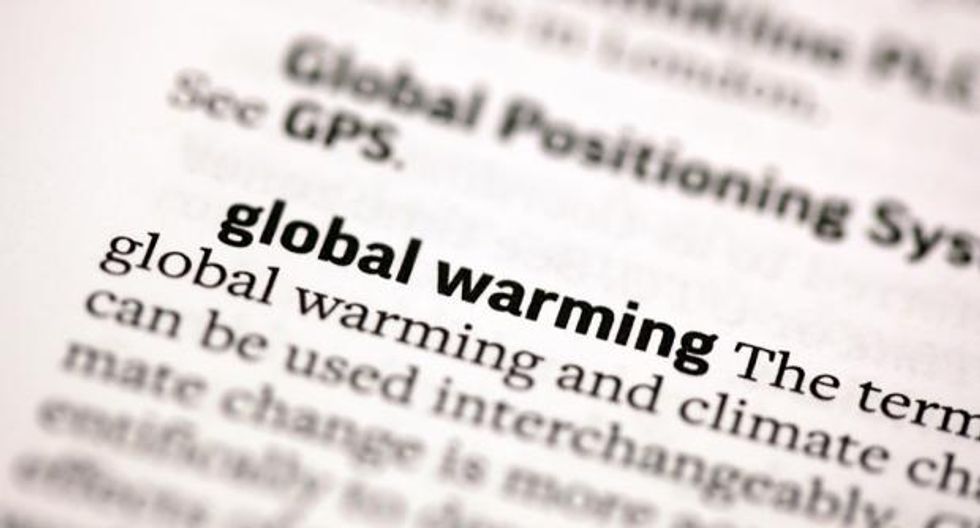 Image source: Associated Press
What more, this pause could even turn into a decrease of temperatures at present trends.
You would not believe it by listening to the left-wing mainstream media, none of which have even mentionedsunspots in the past year (within 100 Google Search results). These "stains" one can occasionally observe on the surface of the sun have disappeared. A weaker sun, combined with other factors is the perfect recipe to have colder winters.
However so-called scientists whose livelihood depends on propagating the climate hysteria won't have it. British scientist Valentina Zharkova claims that some of her colleagues tried to keep her paper predicting a mini ice age from being published. Fortunately the Royal Astronomical Society refused to proceed.
The Witch Hunt Continues
Speaking of censorship, the state attorney generals who wanted to bully climate "deniers" for daring to question government wisdom might have to backtrack on their endeavors soon.
First of all, they tried to go around Freedom of Information Act laws in order to keep their pact secret. Energy & Environment Legal Institute Senior Legal Fellow Chris Horner even believes that "this 'informal coalition' is trying to cast over all discussions of their use of law enforcement to impose the 'climate' agenda. Including with outside activists and even donors."
Second, these attorney generals may have been caught into illegal collusion. The "Common Interest Agreement" that informally binds them in their "litigation" does not meet the usual criteria of such agreement. A CIA, according to a recent New York State Supreme Court ruling, "applies only where pending or reasonably anticipated litigation is involved." In the case of the climate witch hunt, it's clearly not the case. This CIA seems to be more an exercise of cheerleading for President Barack Obama's Clean Power Plan.
Finally, the climate cultist attorney generals might be acting downright illegally according to legal experts. They rightly point out that these actions constitute an abuse of power that have nothing to do with investigating financial fraud, also known as the Martin Act. New York State Attorney General Eric Schneiderman had been using that law to subpoena Exxon Mobil without needing a court order.
And don't think that the issue is only a local one. The Democratic platform is aggressively pushing towards "green" energy and the implementation of President Obama's Clean Power plan. If they "succeed" its cost will make energy prices skyrocket and hurt the overall economy. All in the name of a non-existing threat, namely carbon dioxide, i.e. plant food.
So if you truly care about America and her livelihood, do everything in your power to keep ecofascists to be near a position of power. Not only are their intentions evil, but they completely dismiss science, which predicts a likely cooling of temperatures.
–
TheBlaze contributor channel supports an open discourse on a range of views. The opinions expressed in this channel are solely those of each individual author.