The Bureau of Labor Statistics has released the employment figures for July.
Hillary Clinton will most likely try to surf on the fact that her party "created" 255,000 news jobs and that unemployment is stable at 4.9 percent.
But what would an intelligent voter find by digging through the figures?
First, "real" unemployment that considers discouraged workers has increased 0.1 percent to 9.7 percent. But since Bernie Sanders was cheated out of the Democratic race, you won't hear it from party officials anymore.
They can't talk about it, you see, because the people most affected by this increase are the favored minorities only they "care" about.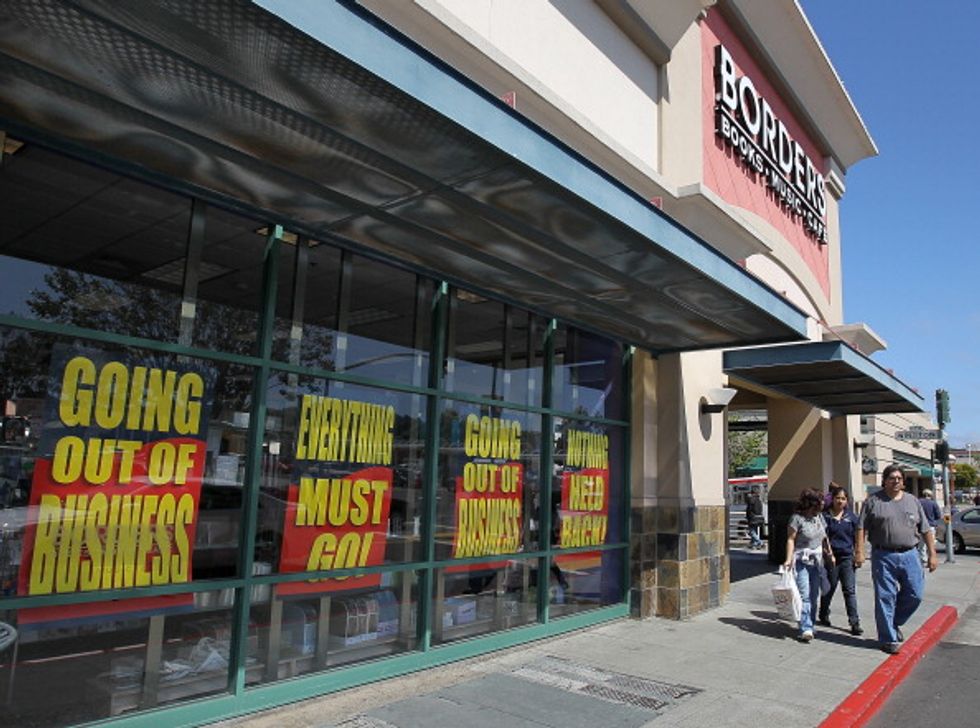 (Justin Sullivan/Getty Images)
Indeed young African American participation rates for ages 16-19 decreased 1.5 percent to 27.7 percent while their Latino peers saw a 0.8 percentage point decrease to 30.3 percent. Neither groups have recovered from President Barack Obama's "recovery;" young African American participation rates never went over 30 percent since February 2009 while the young Latinos' is still five percentage points lower than it was at that same period.
Second, there is nothing to brag about where the jobs come from.
Nearly 250,000 of them are parasitical (i.e. government) while the self-employed lost 110,000 jobs. In the meantime there are 100,000 new part-time workers for economic reasons, mostly because of "slack work or business conditions." There is also a total of 160,000 new multiple-job holders, a 0.1-percentage point increase, showing that the Obama recession is already lurking around the corner.
It's especially true if you are part of the demonized extractive industry (mining, oil and gas, etc.) which shed another 7,000 jobs. Fortunately, manufacturing was able to add 9,000 jobs and the bulk of the 201,000 jobs in private service-providing was in financial activities (18,000), professional and business service (70,000) and education and health services (36,000). However, let's not forget that nearly 25 percent of the job creation was still in low-paying retail and leisure and hospitality sectors.
Finally, one indicator that doesn't fail to show that the economy is going in the wrong direction is duration of unemployment. The average duration is now 28.1 weeks, a 0.4 week increase and still 8 percentage points higher than it was in February 2009. The mean duration increased 1.3 percentage points to 11.6 weeks, barely below its February 2009 level but on an upward trend since mid-2015.
These figures reflect the increase in long-term unemployment 15 weeks and over, which increased 1.2 percentage points to 41.7 percent of all unemployed workers. In particular, very long-term unemployment over 26 weeks increased 0.8 percent to 26.6 percent, on an upward trend for about a year.
So if these worrisome figures look good to you, don't forget to vote Democrat in November. If not, make sure no Democrat comes close to power, especially in the White House. The coming crisis will be catastrophic, and the last thing we need is another Democrat to stifle the recovery.
–
TheBlaze contributor channel supports an open discourse on a range of views. The opinions expressed in this channel are solely those of each individual author.