It must be rewarding for Planned Parenthood to have so many top government officials like California Attorney General Kamala Harris on their payroll.
Having a paid advocate in the justice system sure comes in handy when you want to evade real justice. It's much sweeter to serve "justice" by sticking it to those individuals who exposed the truth of your illicit operations.
Many people view the justice system as a place where truth will be uncovered; after all, there can be no real justice without truth. But in the case of the recent raid on the home of the Center for Medical Progress founder, David Daleiden, the system is being used to manipulate public perception to a predetermined narrative.
The advocacy and thuggery of Harris - and others like her - are not meant to bring light to truth. They are meant to give legitimacy to the lies of their donors. We know Harris has no interest in the truth, otherwise she would have heard all relevant evidence regardless of where it led.
According to Daleiden, Harris only sought information to try and validate accusations against CMP and ignored anything that might have shed light on Planned Parenthood's illegal activities.
The raid and all the charges against CMP are ultimately being used for political theatrics. They are shaping the narrative that Planned Parenthood is the victim instead of the millions of dead children and manipulated, suffering women.
Even if Daleiden and his compatriots are ultimately acquitted, Harris's efforts will not have been in vain.
The Center for Medical Progress will forever be labeled as the 'indicted' anti-choice conspirators. And the abortion industry can go on victimizing women and unborn children until the next reputable pro-life activist steps up to take similar risks.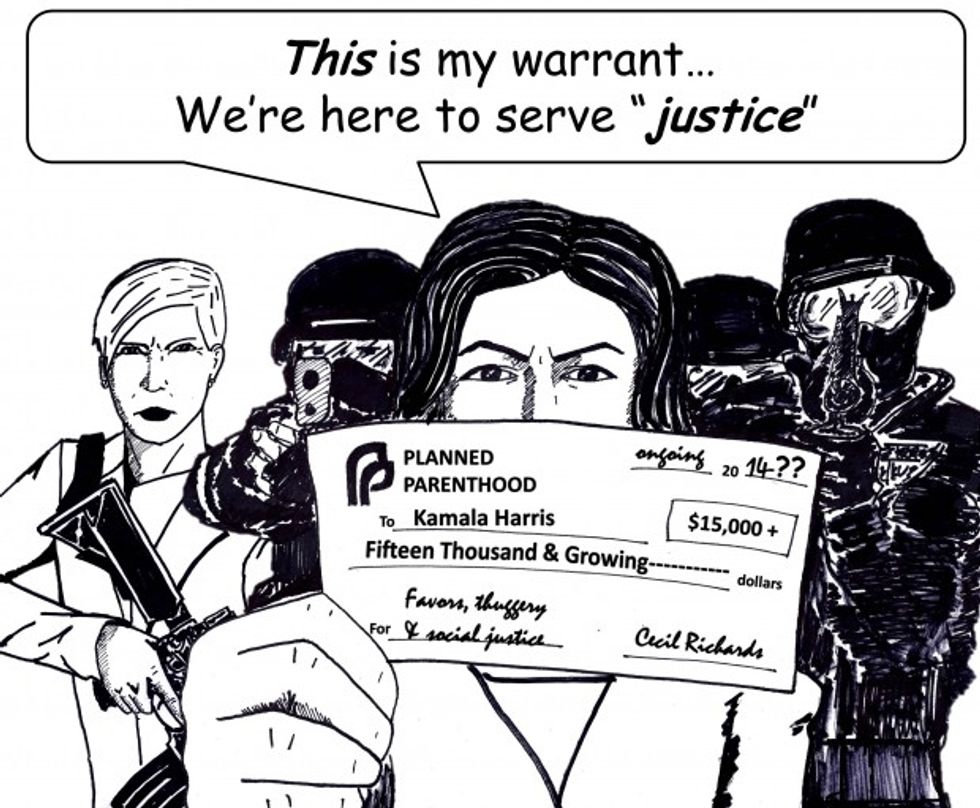 Image source: Karl Knighton
–
TheBlaze contributor channel supports an open discourse on a range of views. The opinions expressed in this channel are solely those of each individual author.