I am expecting President Barack Obama, the defender of all discrimination in this country and elsewhere, to quickly weigh-in on a new allegation of discrimination being levied against a national car rental company.
You may remember it was Obama who promptly chastised police when he believed they "acted stupidly" following an arrest of a prominent black Harvard professor in 2009.
Again, in 2013 when a black teen, Trayvon Martin was killed, Obama quickly interfered and publicly spoke out about the history of African-Americans that "doesn't go away," announced that the slain teen could be his son and even said that Martin could be him, 35 years earlier.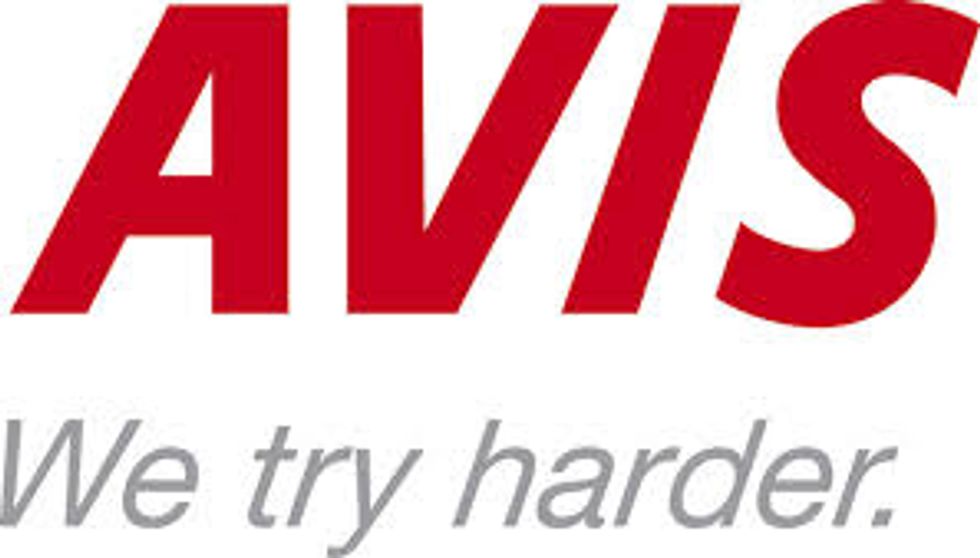 Avis.com
There have been other occasions when Obama has spoken out in defense of African- Americans in the United States who he believed weren't being treated fairly and most recently, he supported Syrian refugees who he claims are being unfairly maligned by the GOP because they object to admitting Syrian refugees who are not properly vetted.
That being said, I'm waiting with bated breath for Obama to intervene and defend the latest alleged discriminatory act on American soil, not against a black person or Muslim this time, but against an Israeli.
It is being reported that the national car company, Avis, recently refused to rent a car from its New York branch to senior vice president and general corporate counsel, Dov Bergwerk of the Israeli Teva Pharmaceutical Industries Ltd.
Apparently Bergwerk, who has rented from the "We Try Harder" Avis car rental company dozens of times, showed his driver's license, reservation number and "Wizard" loyalty card to a reservation agent named Angelline.
Bergwerk says that he was told by the reservation agent that it was company policy not to recognize Israeli documents. Bergwerk told the agent that he had rented from Avis on many occasions, including a car from her same branch location only two days earlier, according to Bergwerk.
Bergwerk, it is reported, then asked Angelline to check his Wizard card, which identified him as an executive at a giant multinational company with no regulatory issues and displayed a history of car rentals made by Bergwerk from the company, including rentals at her location.
Angelline supposedly refused his request and then a verbal argument ensued.
A branch manager named Shamoura was called and according to reports, took the side of her reservation agent and refused to rent a car to Bergwerk or recognize his documents.
Bergwerk claims that he called the main number for Avis and was told that his Israeli license was an acceptable form of ID and that he could also use his passport.
Bergwerk then indicated that he put Shamoura on the phone with the customer service representative that Bergwerk had contacted and she claimed, according to Bergwerk, that she was declining to rent the car to Bergwerk, not because of his documentation but because he had argued about the way he was being treated in front of other customers.
When asked if he believed that he had been denied a rental car because he was an Israeli, Bergwerk said, "While no direct reference was made to being anti-Israel, that was my impression almost from the initial moment I presented my license and credit card as I have done over 15 years of business and leisure travel without ever being challenged. The agent stated that the Israeli license did not have the required info in English. I tried to demonstrate that the license had all the required info but she and the manager had no interest. Similarly, the fact that I have had many rentals at Avis and at this location was dismissed as having been 'done by new employees.'
"I felt that something very ugly was going on. Discriminated against. When you deny someone a service and they present the ability to pay for that service and they dismiss you like your money isn't good here, it's very demeaning," Bergwerk said.
The New Jersey based company quickly responded on Twitter.
Regarding the incident that occurred with one of our Israeli renters, please see our official statement here: https://t.co/fePb9Mfd12

— Avis Car Rental (@Avis) November 22, 2015
Those interested, were told to check out Avis's official statement on its Facebook page which indicates that the company is "aggressively investigating the customer's allegations regarding the handling of this matter, as we do not tolerate any form of discrimination." However, the statement also indicated that "our ongoing investigation suggests that this customer is unfairly maligning us with unfounded accusations."
Sounds to me like the national car rental company may be claiming that it was the customer who "acted stupidly" and not the branch manager and reservation agent, even before a complete investigation has concluded.
Twitter didn't appreciate the official response from Avis and began flooding the Internet with comments under #BoycottAvis:
The Anti Israeli Attitude Arises as Avis Car Rental Bars Israeli Executive from Renting. I say #BoycottAvis https://t.co/SzoFVpOGQP

— MadBob (@Mad1inUSA) November 22, 2015
#BoycottAVIS Boycott @AVIS for racist policies aimed at Israelis who wish to rent their cars in America!! https://t.co/GGDXV0HY65

— WeatherTalk (@WeatherTalk) November 22, 2015
@Avis Who is handling ur PR/crisis mngmnt? U have facts wrong & blame the customer b4 u finish an internal review?!?

— Elie Rosenfeld (@elierosenfeld) November 23, 2015
A petition has now been set-up and seeks the termination of the "anti-Semitic employees" of Avis.
Apparently, discrimination complaints have been previously filed against the company in 1997, for alleged actions involving African-American and Jewish customers.
We'll have to wait and see if Avis will truly "try harder" to amicably resolve the most recent complaint against its company.
Until then, I'm sure Obama will look into the matter himself and give the Bergwerks a call just as soon as he can. #Sarcasm
–
TheBlaze contributor channel supports an open discourse on a range of views. The opinions expressed in this channel are solely those of each individual author.