The answer is, it doesn't. So why is that runaway train picking up speed?
A school district in Rhode Island banned Daddy Daughter Dances because they weren't "gender inclusive;" a middle school in Nebraska urged its teachers to replace "girls" and "boys" with "readers, campers, athletes, purple penguins, and other non-gender-specific titles;" two 9-year-olds wrote a letter to Disney because only girls (i.e., those who appeared to be girls) were called "Princess."
In the letter to Disney, the two third graders first schooled Disney in the use of stereotypes:
"Stereotypes are something that some people believe are true but sometimes may not be true. For example say somebody said 'girls only like pink,' that's a stereotype, some girls might like yellow and not pink. You can never really judge."
The pre-pubescent Wise Ones were also concerned about racial stereotypes:
"[I]n the jungle cruise, all the robotic people have dark skin and are throwing spears at you. We think this reinforces some negative associations, we think you should replace them with monkeys throwing rotten fruit."
That is definitely another way to go. But it's not the Jungle Cruise at Disney. Rotten fruit is not the same as a spear. An exhilarating sense of danger and excitement is neutralized by a banana-throwing, politically correct monkey (for now).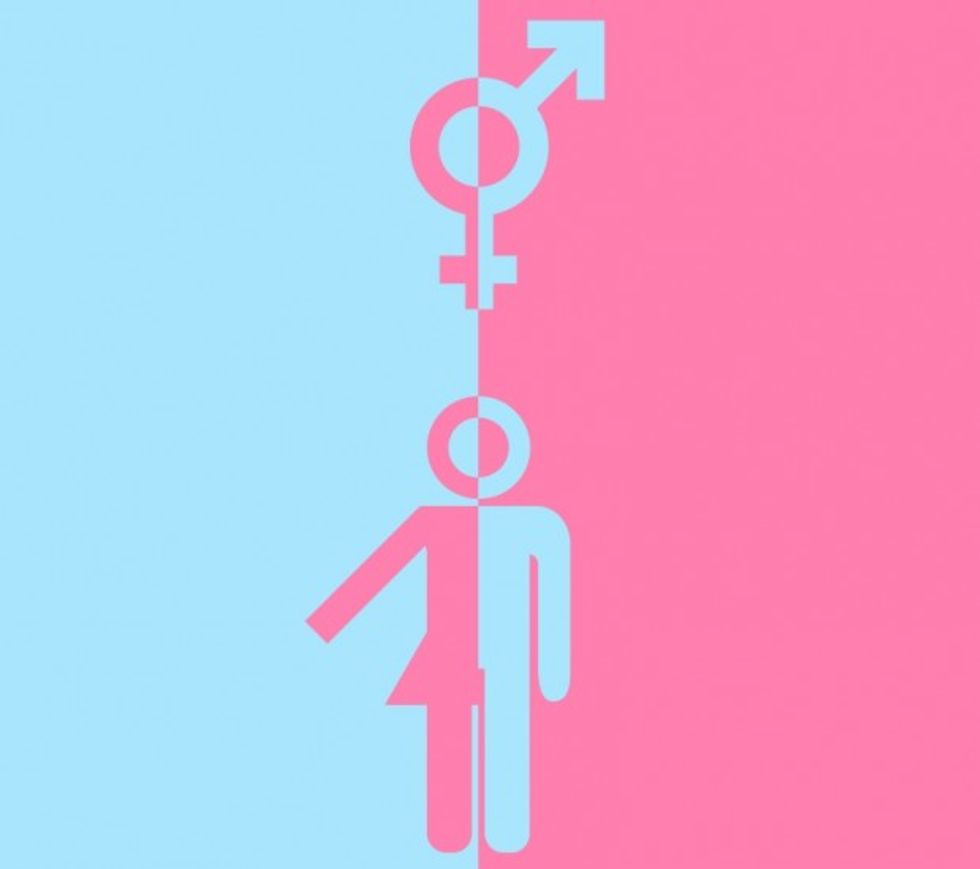 Image source: Shutterstock
I hasten to add that the Jungle Cruise is based, in fact, on the jungle, wherein a significant number of people with dark skin threw spears. The explicit message is that reality must take a backseat to society's definition du jour of what passes for acceptable.
The middle school in Nebraska is waging a "Gender Spectrum" campaign, which
"recommends teachers don't have kids line up by 'boy' and 'girl,' but rather by having them choose between things like skateboards or bikes, milk or juice, etc. It also suggests instructors ask students by which name and/or pronoun they'd like to be referred, discuss gender stereotypes when they arise, and strike out 'All Boys' and 'All Girls' signs and add 'All Genders Welcome' labels above doors."
By all means, make room for the differences among girls and the differences among boys; but why erase the deep if unconscious satisfaction within girls and boys who happily identify with their gender assigned at birth?
In a Rhode Island school district, the ACLU used the complaint of one single mom—one—to shut down the time honored tradition of Daddy Daughter dances. The ACLU maintained that "in the 21st Century, public schools have no business fostering the notion that girls prefer to go to formal dances while boys prefer baseball games."
Then the 21st Century is full of idiots. Who said anything about "fostering?" What about simply acknowledging the unavoidable—and beautiful—reality that boys and girls are different and prefer different things. That's not discriminatory, it's biology.
A staggering majority of little girls would have stars in their eyes at a Daddy Daughter Dance. Because some little girls won't get their stars in that particular way, must no little girl get her stars in that particular way? To what end?
Isn't the real issue that not every little girl has a daddy? I can guarantee you that if a little girl doesn't have a daddy, missing a dance is the least of her problems.
And the ones who have daddies and still don't want to go, fine, no issue, go play miniature golf with daddy instead. Do we really have to kill the starry dreams of almost every other girl so that nobody's feelings are hurt?
Parents can make every attempt to socialize the biology out of their children, but give a girl trucks, and she's likely to name them and tuck them in; give a boy dolls, and he's likely to turn them into gangly projectiles.
And what's wrong with that? Why is it insidious that most girls prefer dolls and most boys prefer trucks? If the idea is to give options so that girls who prefer trucks and boys who prefer dolls are happy and—the most powerful word in usage today—included, we are missing the mark. Inclusion does not require exclusion; we are killing a mosquito with a Howitzer.
I don't happen to agree that gender stereotypes are harmful; they derive from patterns of behavior across time and are useful ways of ordering our world so that its complexity is manageable. Both 20th and 21st Century citizens can be made to understand that patterns are not destiny, and that there are plenty of exceptions to the rule.
Embracing those differences facilitates a broader range of acceptable behavior where more children feel more comfortable with who they are. And what's wrong with that? Why is it not a good thing that we step outside our own experience and worldview, even as children, to understand another?
If that's the way this train were speeding, I would be all for it. But you'll notice that "inclusion" is the word not the behavior. I guess it's like defining what the meaning of the word "is" is. Inclusion is traditionally defined to mean "adding to or making room for;" the definition of 21st Century inclusion has come to mean stomping out every last ember of a once glorious fire. Somehow the rule has become pathological, and the exception is enshrined in untouchable political correctness.
So no more princesses. If the two 9-year-olds have their way, each and every child will be addressed as "Your Royalty."
Oh, how I ache just typing those words. I, the former little girl who carried a Campus Queen lunch box for years because I aspired to be pretty and popular—a princess—like she was.
I'm all in favor of rescuing the little lost sheep. But what about the ninety and nine?
Donna Carol Voss is an author, blogger, speaker, and mom. A Berkeley grad, a former atheist then pagan, she is now a Mormon on purpose and an original thinker on 21st century living, especially 21st century women. Her memoir, "One of Everything," traces the path through one of everything she took to get here. www.donnacarolvoss.com
–
TheBlaze contributor channel supports an open discourse on a range of views. The opinions expressed in this channel are solely those of each individual author.