On Saturday a top trending topic on Twitter was a revival of an old conspiracy, and in this case questioned whether or not it was the "real" first lady Melania Trump who stood with President Donald Trump beside a memorial to those killed in the recent Alabama tornadoes.

The weird #FakeMelania hashtag first started back in 2017, with users comparing photos and claiming that a "body double" was standing in for the first lady at various events with the president. It picked up again this weekend after the below photo began to make the rounds.
For the third time in Trump's term, the hashtag climbed to the top of the the trending list. A lot of it is unserious...
.. but maybe not all of it?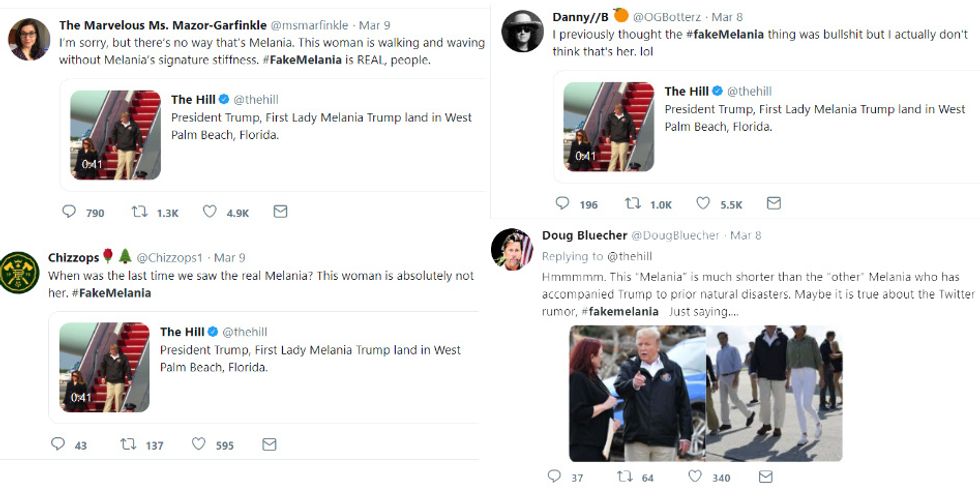 (Twitter screenshots)
Still, some of the tweets were downright hilarious.
The premise underlying the humor is a generally leftist point of view that the first lady wouldn't want to be around the president, or that it's a marriage of convenience. Those conspiracy theories may not be as humorous, but they get actual traction in fever swamps on the left.

It just goes to show once again that there's almost nothing too nutty for social media. And if it's about a Republican, it's probably OK to suggest.