According to media reports out of China and Taiwan, as well as eyewitness accounts on social media, an unidentified man in Hong Kong was beaten up outside a theater this week for shouting out Avengers: End Game spoilers.
The photo (above and below) shared online purports to show the man, bloodied, receiving care after the incident. Witnesses say that he began giving away plot points just after he exited the theater, spoiling them for fans waiting in line for the next showing.
Asia One reports that, in some of the original shares of the story, some Marvel fans online replied with support... for the people who beat him. "He got his just desserts served," and "felt good seeing this" were some of the examples.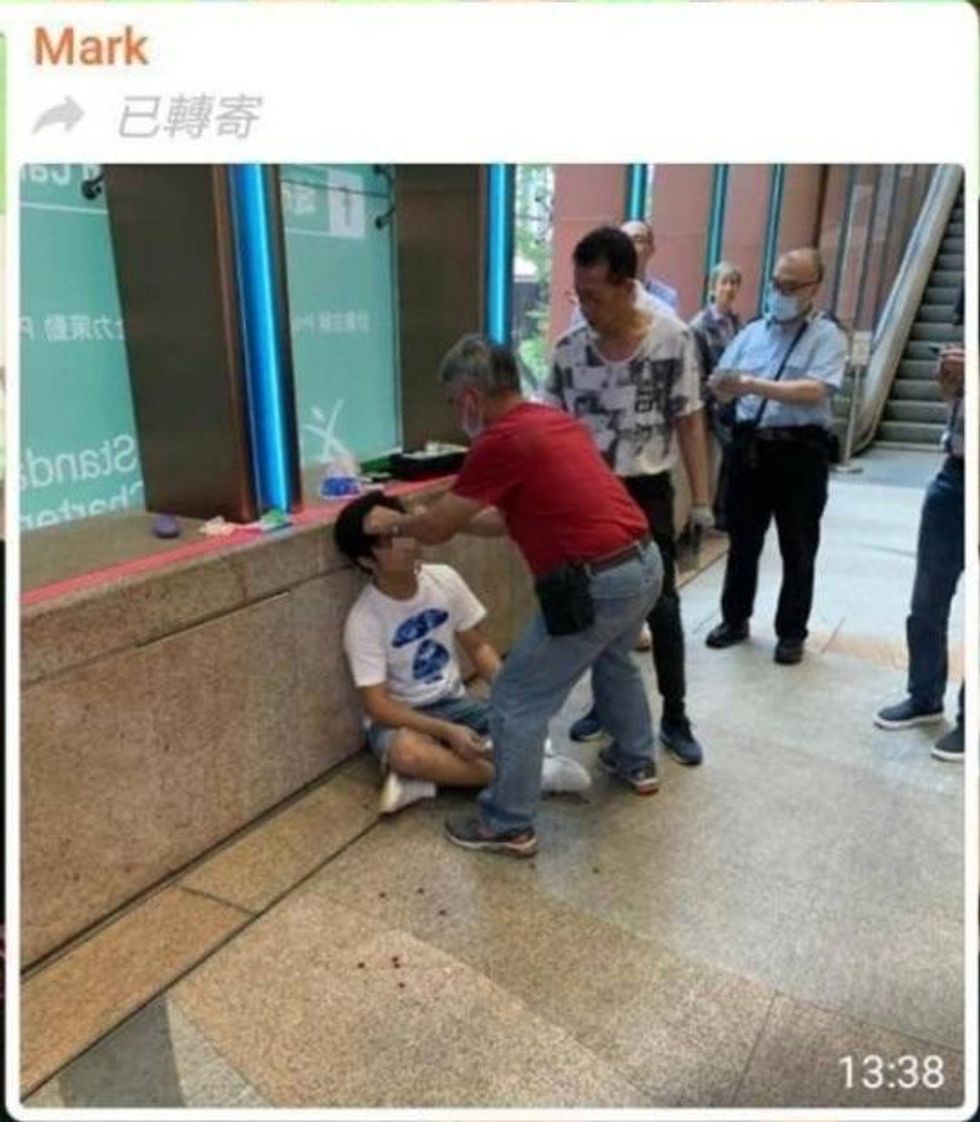 Filmmakers Joe and Anthony Russo have made several appeals to the fanbase not to spoil the movie for folks who have not yet made it to their showing. Those appeals included an open letter posted on Instagram.

"When you see Endgame in the coming weeks, please don't spoil it for others, the same way you wouldn't want it spoiled for you," they wrote.
One can only assume the man in the photo didn't listen. Or, on the chance it could be a hoax, one may assume the hoax was meant as a lesson or warning. That warning: #DontSpoilTheEndgame … or else.