During tonight's Super Tuesday coverage, Chris Matthews made a comparison that could raise eyebrows among not just conservatives, but also among civil rights leaders. In discussing the recent controversy over Georgetown Law student Sandra Fluke, Matthews compared the moment when President Obama called Fluke to another Presidential call to an activist. That activist? None other than Coretta Scott King, the wife of Martin Luther King, who received a call from President John F. Kennedy (then a Senator) after her husband was arrested in Georgia. Here's the video and quote from Matthews:
I think the call from the President to Sandra Fluke will be remembered perhaps not as dramatically as the call from President Kennedy, then-Senator Kennedy, to Mrs. King, to Coretta King after her husband was hauled off into the backwoods of Georgia in shackles.
There are, of course, differences between this: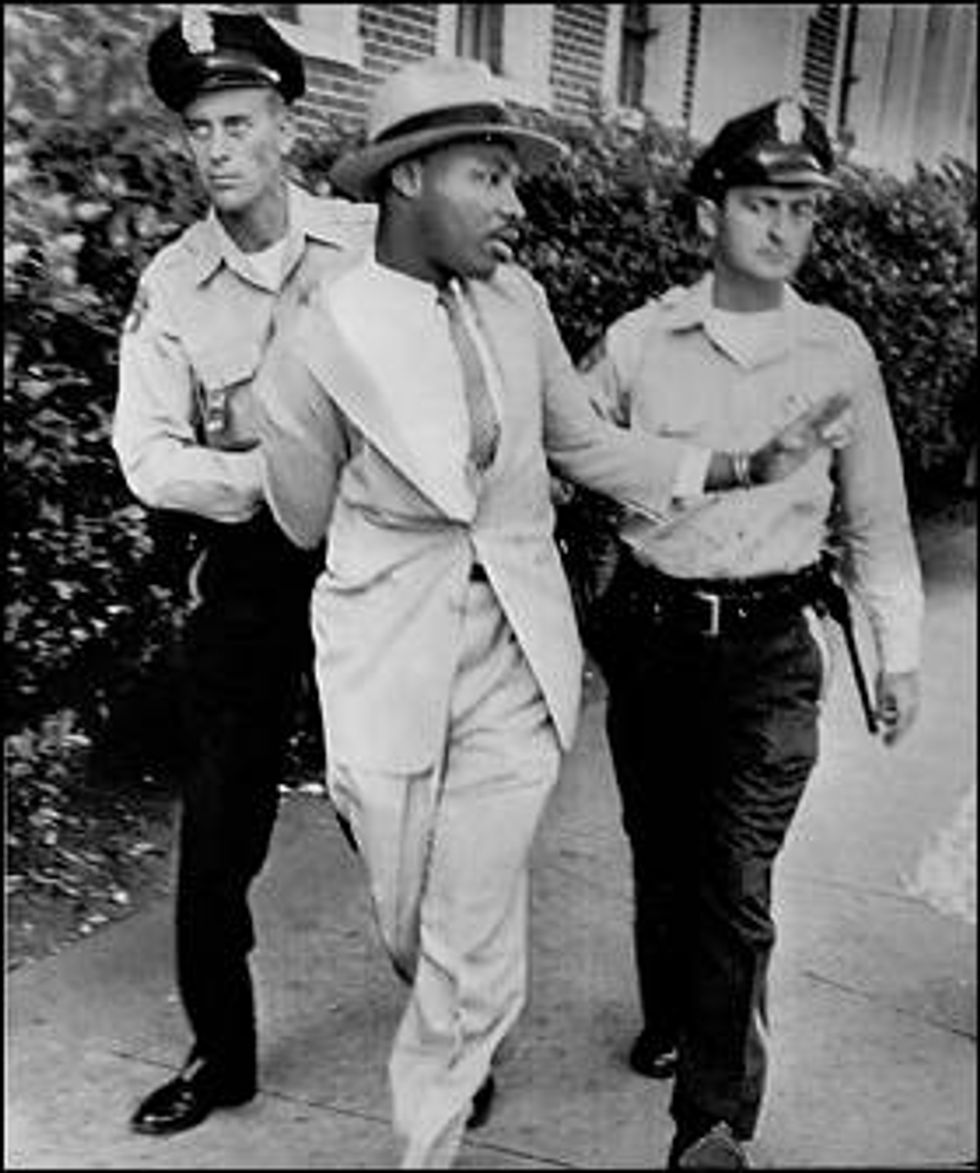 And this:
The comparison is just the latest of many that liberal commentators have made between Obama and Kennedy, who Matthews himself called "the last Kennedy brother."
(h/t: Mediaite)