New York City Mayor Bill de Blasio responded Monday to members of the NYPD who turned their backs at him during the recent funerals for the slain officers.
"Those individuals who took certain actions this last week – or last two weeks, really – they were disrespectful to the families involved," the mayor said at Monday news conference, according to a rush transcript. "That's the bottom line."
[sharequote align="center"]"They were disrespectful to the families who had lost their loved one."[/sharequote]
"They were disrespectful to the families who had lost their loved one. And I can't understand why anyone would do such a thing in a context like that," he added. "I think it just defies a lot of what we all feel is the right and decent thing to do when you're dealing with a family in pain."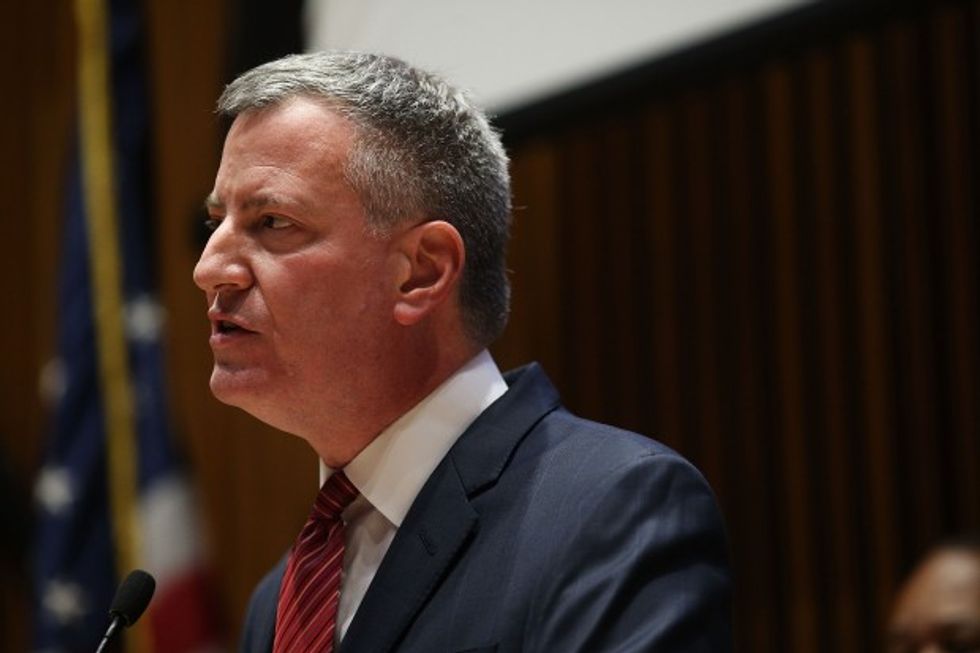 New York Mayor Bill de Blasio speaks at a news conference at police headquarters to announce new figures on decreasing crime and violence January 5, 2015 in New York City. (Spencer Platt/Getty Images)
De Blasio added that he also found the actions "disrespectful to the people of this city."
"I feel very personally the loss of those two officers and feel what their families are going through," he said. "So, at a time when I think the people of this city felt tremendous respect for the NYPD, some individuals – some individual officers – showed disrespect to the families and to the people of this city."
Police Commissioner William Bratton, who was also at the news conference, echoed de Blasio's comments.
"I share the mayor's concern about the idea of what is effectively a labor action being taken in the middle of a funeral, where we are honoring the death of two police officers," he said. "I just don't understand it. I'm sorry. I just do not understand that."
"What was the need, in the middle of that ceremony, to engage in a political action? I don't get it," he added. "And I'm very disappointed – very disappointed – in those who did not respond to my requests."
—
Follow Oliver Darcy (@oliverdarcy) on Twitter