Billionaire Elon Musk said Monday night that the human race should "be concerned" about the computer singularity hypothesis, or idea that artificial intelligence may one day advance past human control and radically change civilization.
The CEO of Tesla Motors and SpaceX, who is highly regarded in the science field, made the comment in response to a question during an "ask me anything" session on Internet-community website Reddit.
"The timeframe is not immediate, but we should be concerned," Musk warned. "There needs to be a lot more work on AI (Artificial Intelligence) safety."

Image source: Screen grab via Reddit
That's not the first time the billionaire has sounded the alarm on artificial intelligence. Last June he made a similar comment during an appearance on CNBC.
"I mean, I don't think — in the movie 'Terminator,' they didn't create AI to — they didn't expect, you know some sort of 'Terminator'-like outcome. It is sort of like the 'Monty Python' thing: Nobody expects the Spanish inquisition," he said at the time. "It's just — you know, but you have to be careful."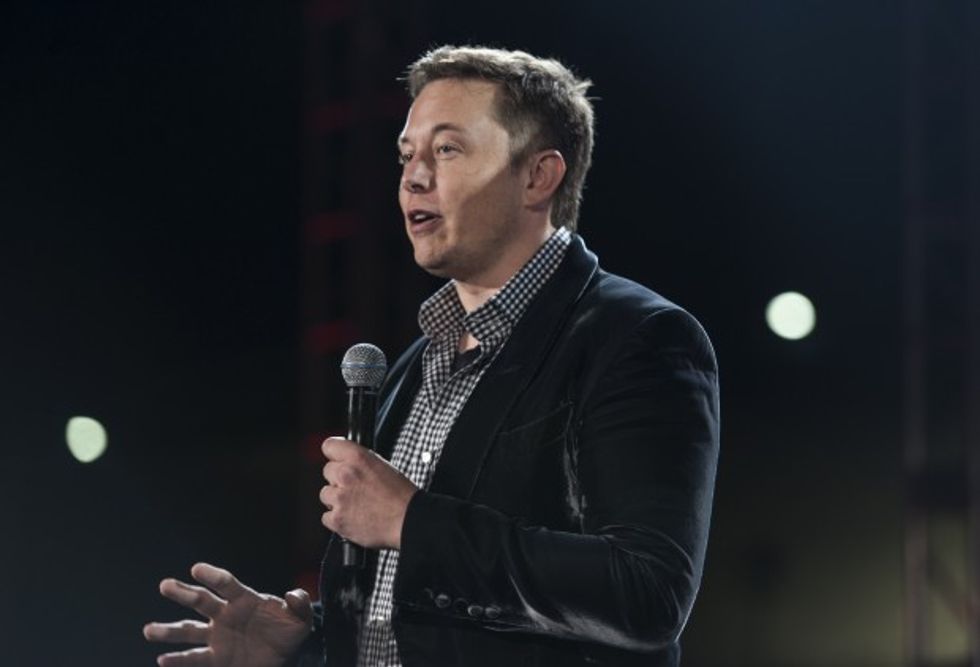 Electric carmaker Tesla Motors' CEO Elon Musk unveils the Tesla "D" an all-wheel-drive at the municipal airport in Hawthorne on Thursday Oct. 9, 2014. (AP Photo/The Orange County Register, ED CRISOSTOMO)
Musk himself is a supporter of certain businesses that support research into artificial intelligence, but insists his strategy is more focused on keeping a watchful eye on the technology versus making a profit.
—
Follow Oliver Darcy (@oliverdarcy) on Twitter