Police have arrested the woman who they believe purposefully set fire to the famous "Mrs. Doubtfire" home in San Francisco.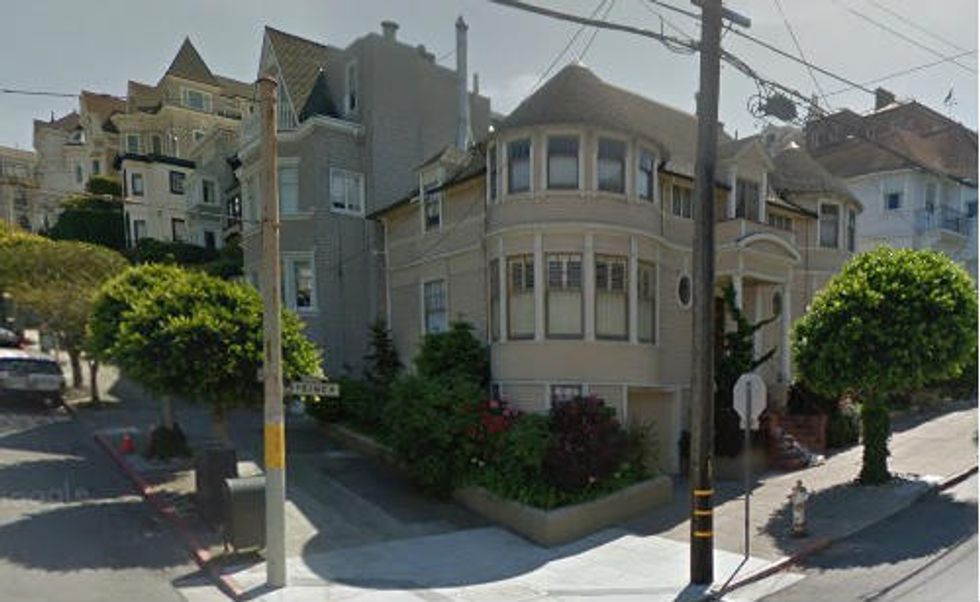 San Francisco home featured in the 1993 film "Mrs. Doubtfire" is seen above. (Image source: Google Maps)
Authorities took 25-year-old Tyqwon Eugenen Welch into custody Wednesday, according to the Los Angeles Times. Welch was booked on suspicion of attempted murder, criminal threats, trespassing, arson and possession of an incendiary device. She is being held in the San Francisco County Jail. 
Douglas Ousterhout, a plastic surgeon who specializes in facial feminization procedures, is the current owner of the house and previously told police that he believed the alleged arsonist was a former disgruntled patient, KNTV-TV reported, although it is not clear whether Welch is a former patient. 
Ousterhout called police to the famous house at the corner of Broadway and Steiner Monday after smelling smoke from his front door mat. Ousterhout managed to put out the flames before the fire spread any further.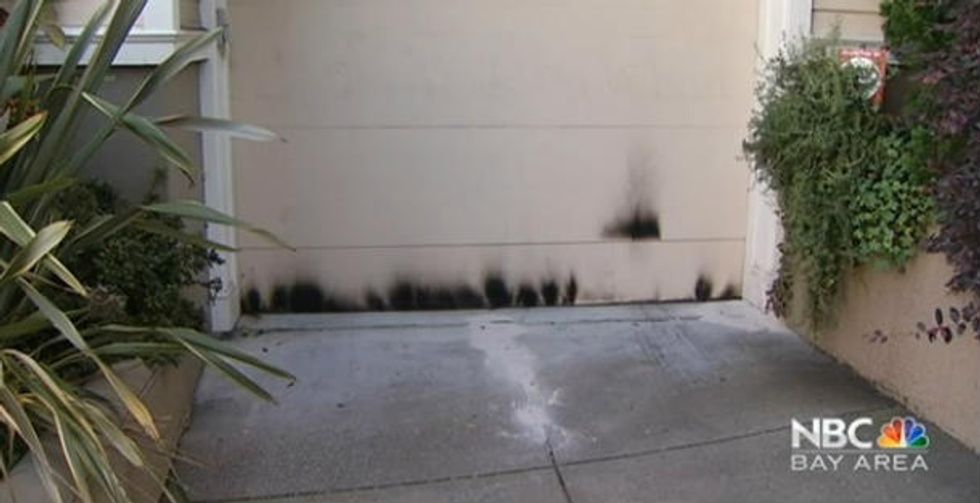 Fire damage to the "Mrs. Doubtfire" home in San Francisco, Monday, January 5, 2014. (Image source: KNTV-TV)
Damage to the home was minimal, with only a few small parts of the home visibly scorched. Police later stationed a patrol car with officers outside until the suspect was in custody.
The iconic San Francisco landmark was the home seen by millions in the classic film "Mrs. Doubfire." The late actor and comedian Robin Williams, who died unexpectedly in August after committing suicide, starred in the 1993 movie. Fans and tourists flocked to the house to place candles and flowers in front of the house shortly after they heard the news of Williams' death.
Ousterhout was reportedly concerned about people lighting candles in front of his wooden house but KNTV reported this is the first time something like this ever been done to the house.
(H/T: Los Angeles Times)
–
Follow Jon Street (@JonStreet) on Twitter