Famed rapper and music producer Timbaland recently revealed that he believes God expects those who have been blessed with wealth to use it to help others.
Speaking about his life and career recently on Power 105.1's nationally syndicated radio show "The Breakfast Club," Timbaland, who has produced songs for Justin Timberlake, Nelly Furtado and Jay Z, among many others, said he hopes his own legacy reflects generosity.
He specifically noted that he pays everyone who works for him at least six figures.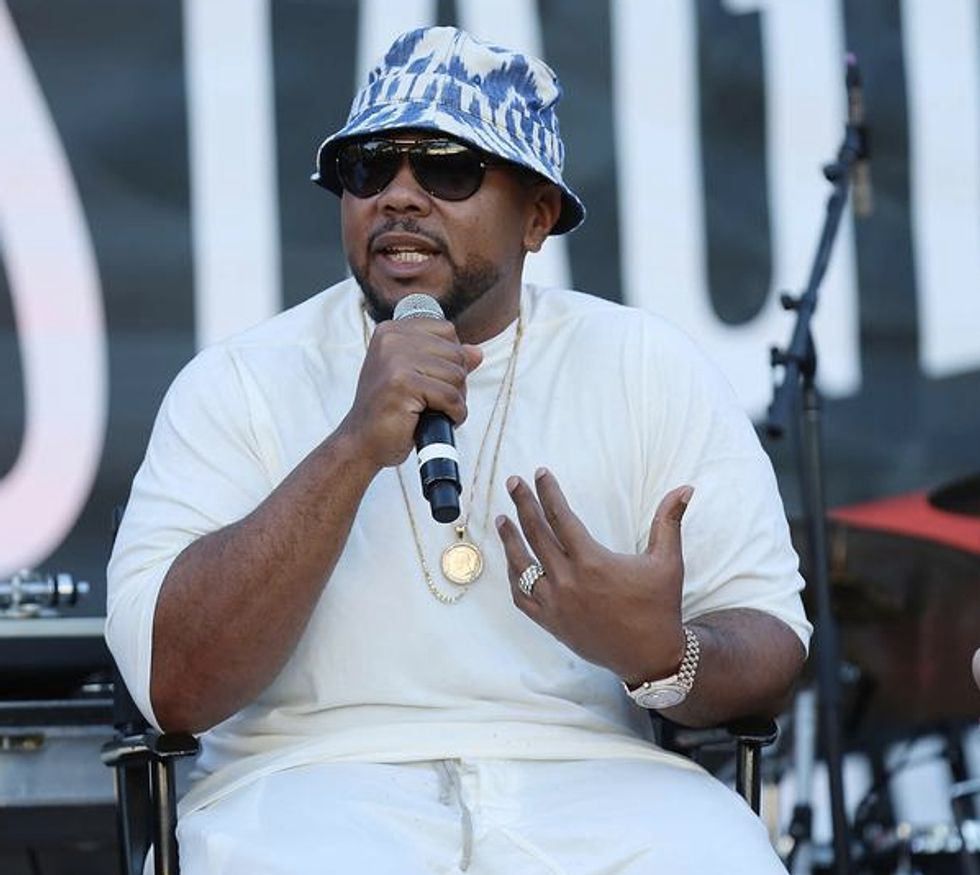 Timbaland attends The Congress Of Music Panel at Revolt Music Conference at Fontainebleau Miami Beach on October 17, 2014 in Miami Beach, Florida. (Aaron Davidson/Getty Images)
"The legacy of Timbaland is helping others. I want to leave this world knowing if I'm a friend to you — all the people around me I've gotten six figures or more. The one thing that you can say: when you're in my crew, I get you paid," Timbaland said. "Maybe I won't get paid as much. I don't like going to a store or going to a place and we can't talk about the same things or buy the same things."
Beyond that, he said he believes that God wants those with wealth to use their money to help others.
"God put us on earth. We are going to always have our wealth, but if you are chosen to be that special person, you are chosen with a lot of other obligations in that is, like, helping others," the rapper continued. "And when you're helping others your success keeps going."
Watch his comments at the 36:30 mark:
Do you agree? Let us know below.
(H/T: Christian Post)