French law enforcement officers have been told to erase their social media presence and carry weapons around the clock since terrorist sleeper cells have been activated over the last 24 hours in the country, CNN reported, citing a French police source who attended a briefing Saturday.
Ahmedy Coulibaly — killed after taking hostages in the deadly kosher market siege Friday in Porte de Vincennes — had made phone calls about targeting police officers in France, the source told CNN.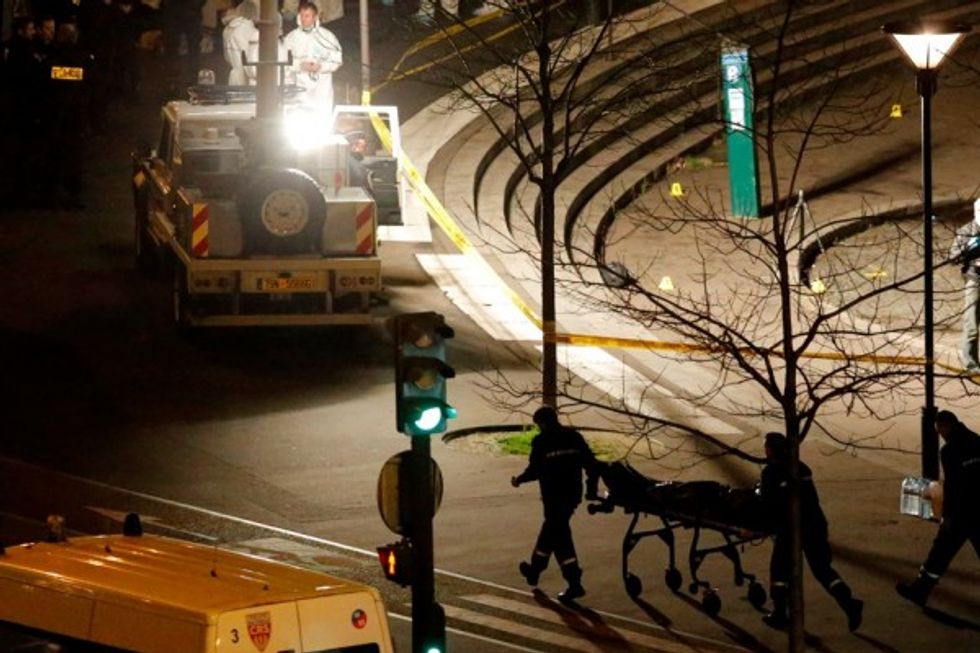 A body is wheeled away from a kosher grocery store which was the scene of a hostage taking in Paris, Friday, Jan. 9, 2015. A Paris prosecutor said that gunman Amedy Coulibaly killed four people when he entered the kosher market in eastern Paris on Friday. (Image source: AP/Francois Mori)
Coulibaly was apparently an accomplice of Said and Cherif Kouachi, the brothers who attacked and killed 12 at the Charlie Hebdo satirical paper on Wednesday. The Kouachis had taken a hostage at a printing plant north of Paris on Friday; Coulibaly threatened to kill his five hostages at the kosher market if French authorities launched an assault on the Kouachis, a police official said.
The Kouachi brothers were killed and their hostage was freed, authorities said. While 15 hostages were freed Friday from the kosher market, four were killed, officials said.
This is a developing story; updates will be added.