Friday apparently was burglary-spree day for Bradley Parrish, 25, and David Dempsey, 27.
They reportedly robbed a Comfort Inn and a Holiday Inn, tried to rob a Checkers in North Augusta, South Carolina, and then made their way to a Quality Inn in Aiken.
But this would be their last stop.
Dempsey allegedly was seen on surveillance video entering the hotel lobby about 10:30 p.m. and talking to the front-desk attendant.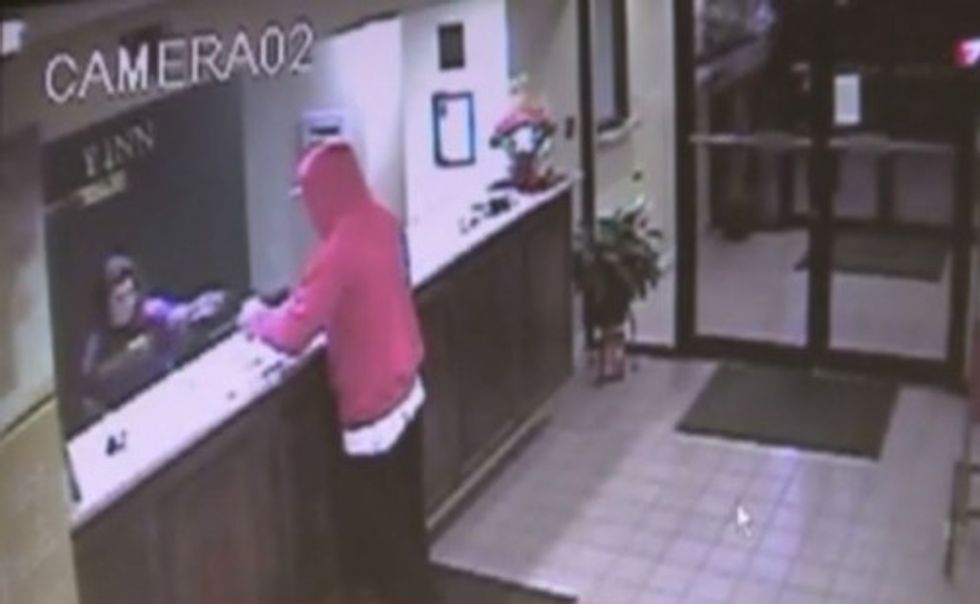 Image source: WRDW-TV
"All of a sudden he goes, 'Give me all your money,' so I started pulling out bills and everything," Pat Coats told WRDW-TV, adding that Dempsey had a gun and was waving it around.
"I didn't want to get shot," she added to the station.
Dempsey started to walk away with nearly $300 — but was stopped in his tracks by his own firearm.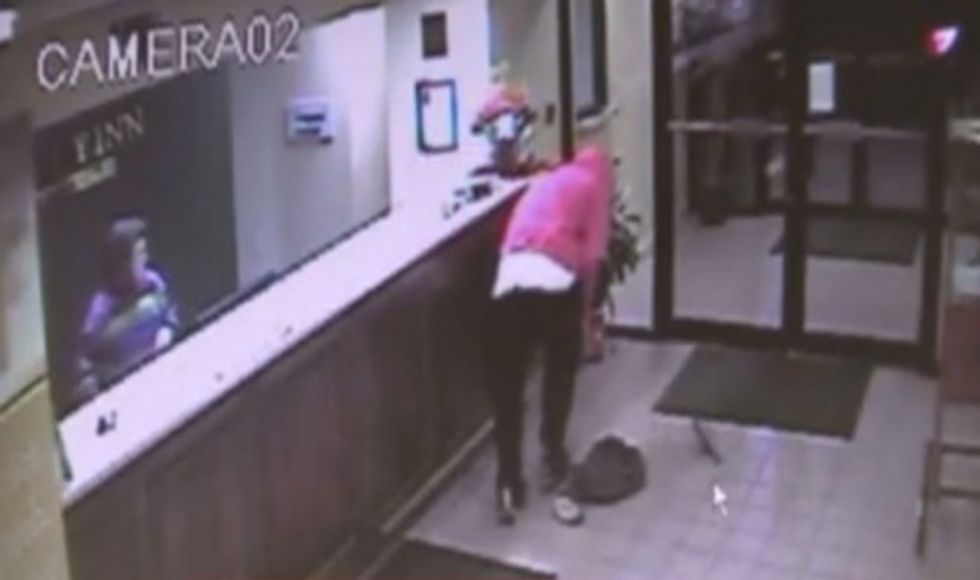 Image source: WRDW-TV
"On the way out I hear a pop, and the gun had gone off," Coats told WRDW. "He screams then starts limping."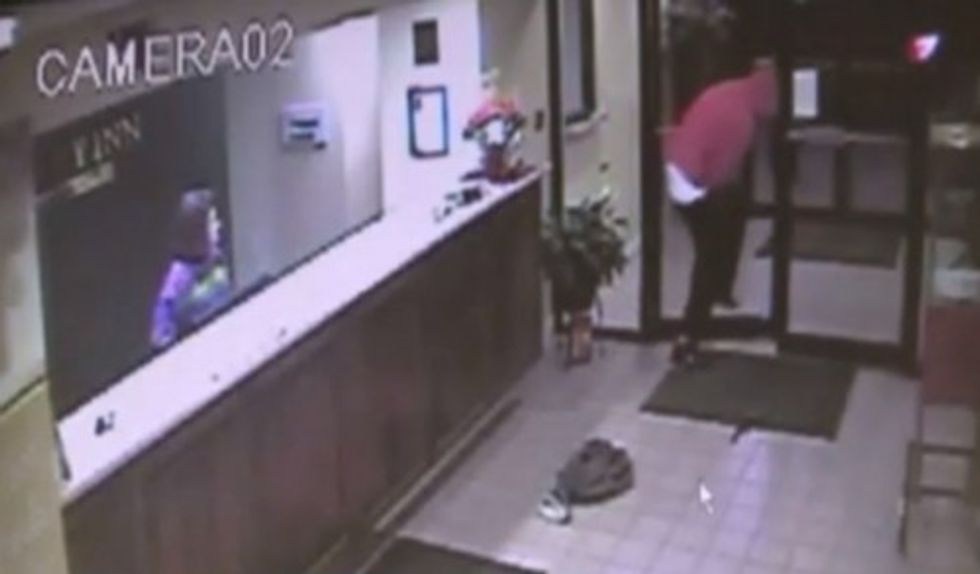 Image source: WRDW-TV
Investigators told the Associated Press that police were at the hotel minutes after the incident when Dempsey stopped a deputy and asked for help for his gunshot.
As you can imagine, the deputies figured out fairly quickly that Dempsey and Parrish could be the hotel robbers they were after. With the pair were Autumn Cooper, 19, and Breanna Dudley, 21. All four were arrested.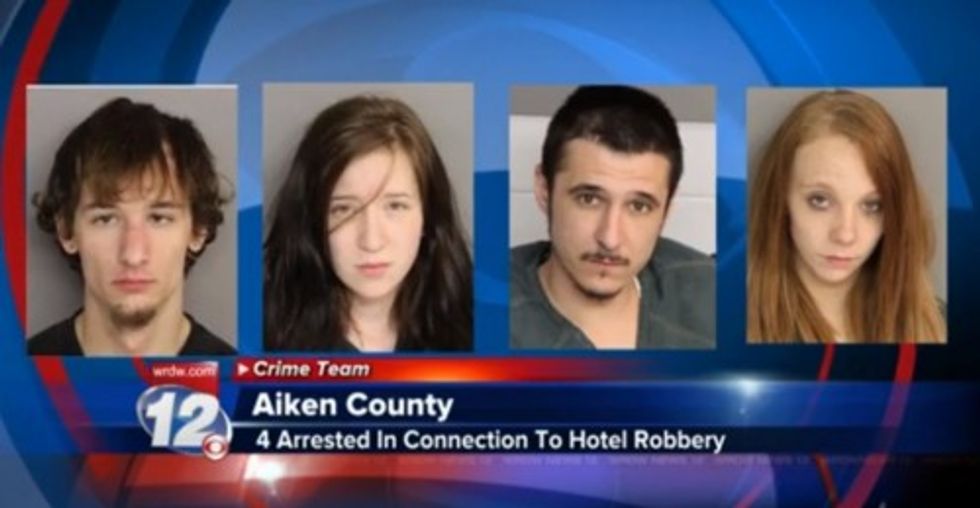 Image source: WRDW-TV
"Karma got him by that gun going off," Coats told WRDW.
All four were in the Aiken County jail, the station reported. Dempsey received medical treatment first, the AP added. Columbia County deputies had warrants out for Dempsey and Parrish, but not the two women, WRDW reported.
"Fortunately they didn't get away with it and we'll just have to see how much time they spend in jail," Coats added to WRDW.