A millionaire and his pastor friend were "all over the news" in California in what they said is one big misunderstanding. After they offered a struggling young mother $100 to help feed her child, they were mistaken for child sex traffickers.
Rolando Garcia, who owns a trucking company, said he was checking out at Baja Ranch Market in Covina when he and his friend saw a young woman and her baby in the parking lot.
"Got my heart, you know, to see this lady all by herself," he told KTLA-TV.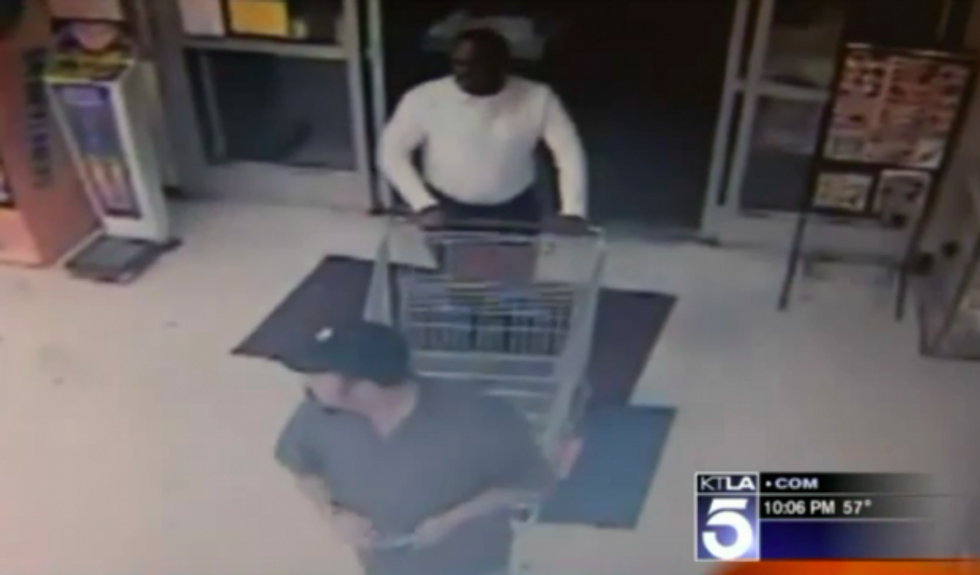 Rolando Garcia was at the store with a friend of his, who is a pastor, when the misunderstanding occurred. (Image credit: KTLA-TV)
So Garcia and his friend approached the woman, and tried to help her out.
"I just pulled out the hundred dollars, without thinking, out of my pocket, and said, 'Here you go,'" Garcia said. "She said, 'No, no.' I said, 'Yes, it's yours, I give it to you. It's for your child.' Her face was kind of shocked."
Sgt. Gregg Peterson of the Covina Police Department said the woman immediately contacted police, adding that she was "somewhat fearful" and "intimidated" when she told them her story. They police investigated the situation, and found that it truly was a misunderstanding.
Get the full story from KTLA-TV: