Pastor Eric Dammann has landed his church in the national spotlight after video of him boasting in a sermon about punching a boy surfaced online.
The church, Bible Baptist in Hasbrouck Heights, New Jersey, seemed to be turtling up and hoping the storm passes.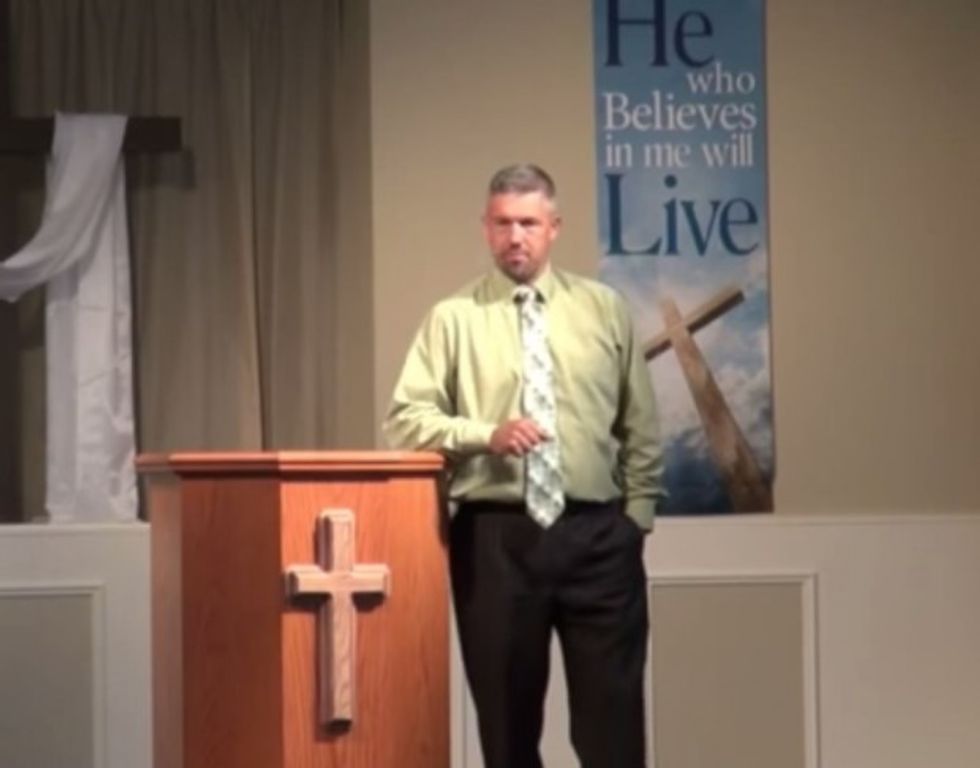 Pastor Eric Dammann talked in a sermon about punching a boy. (Image source: YouTube)
TheBlaze reached out to Dammann and the church multiple times between Sunday and Monday as the story went viral but didn't receive a response from either.
Dammann did speak with the New York Daily News, calling the "inexcusable" altercation something he recalls with "deep sorrow" and that the story is being taken out of context.
"I do not endorse child abuse or the punching of children," he said. "My intention in the sermon was to make a point of how God can use our mistakes. The viral clip does not show the whole sermon, where I say what I did was wrong."
But that claim can't be checked, as Bible Baptist yanked Dammann's sermon offline — and then on Monday morning, scrubbed the entire Vimeo page that once hosted dozens of full-length sermon videos.
Here's what the page looked like on Sunday afternoon...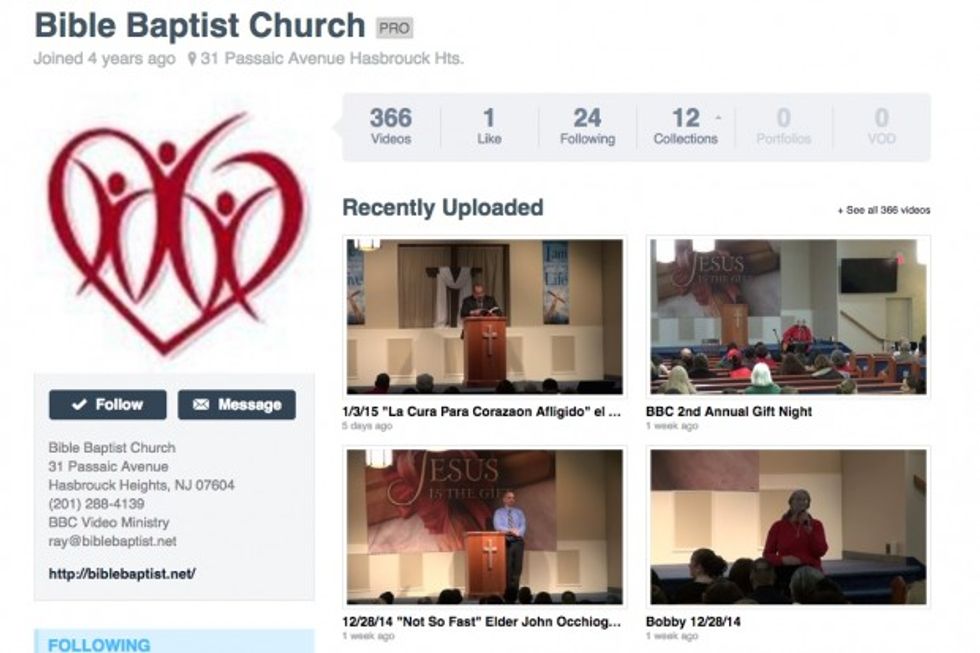 Image via Vimeo
...and what it looked like Monday morning: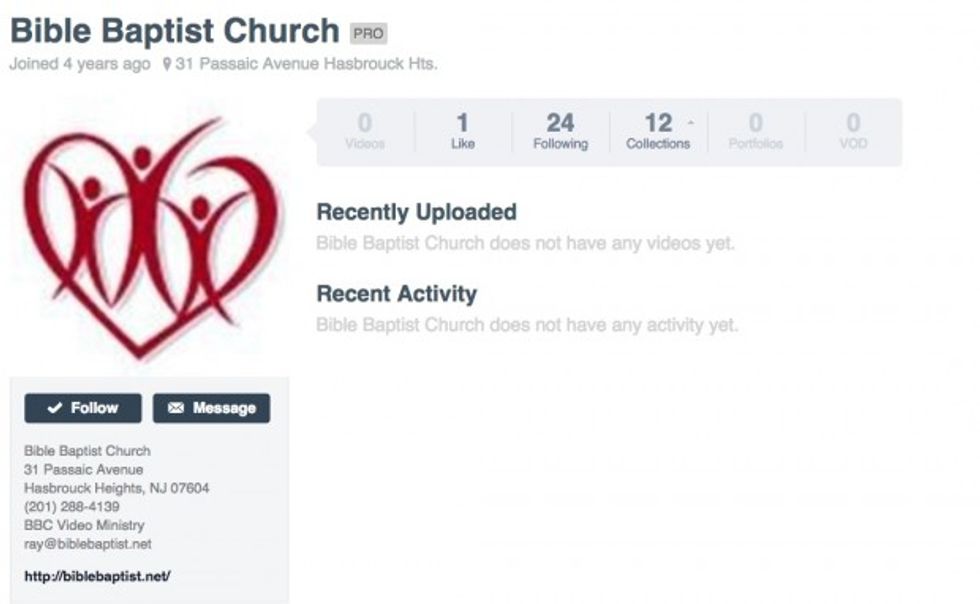 Bible Baptist's Vimeo page once hosted dozens of sermons, but after Pastor Eric Dammann gained national attention for boasting about punching a child, the church scrubbed the entire page. (Image via Vimeo)
News outlets as varied as Mediaite, Gawker and NJ.com have picked up the story of Dammann's sermon, and the YouTube clip that has gone viral (which shows only part of Dammann's sermon and was not posted by the church) had received nearly 2 million views as of Monday morning.
—
Follow Zach Noble (@thezachnoble) on Twitter