She allowed bedbugs to bite her thousands of times — approximately 180,000 bites in total.
But she didn't walk away empty handed.
According to Simon Frasier University, after five years of enduring countless bites biologist Regine Gries — and her husband Gerhard — think they have determined how to both attract and repel the parasites.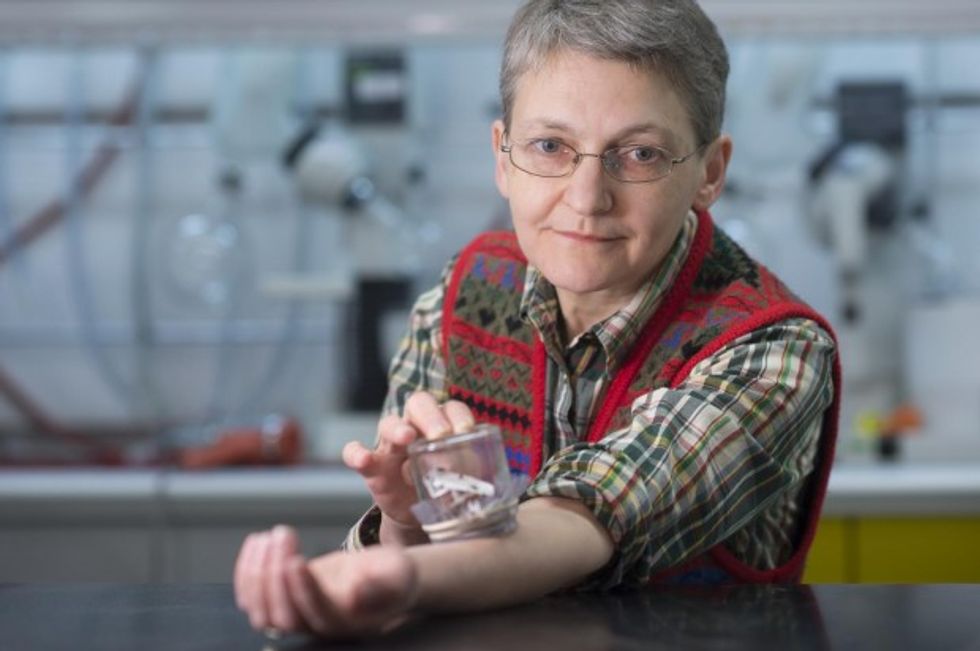 Image source: Simon Fraser University, Greg Ehlers
The duo's research concluded that the bloodsucking pests communicate through odors and, thus, can be repelled through histamine. Further, various smells that attract bedbugs can be exploited to draw them into traps designed to exterminate them.
Thanks to the British Columbia woman using her own body as an experiment tool, experts are developing an affordable bait and kill trap to help those struggling with infestations. It's said to be the first of its kind.
"This trap will help landlords, tenants, and pest-control professionals determine whether premises have a bedbug problem, so that they can treat it quickly. It will also be useful for monitoring the treatment's effectiveness," Gerhard said.
The product, from Contech Enterprises, is expected to be on sale next year.
(H/T: KCPQ-TV)
—
Follow Oliver Darcy (@oliverdarcy) on Twitter