A Republican and a Democrat have said they are equally offended by President Barack Obama's comment that Congress only wants to pursue tougher sanctions against Iran because that's what political donors want.
On Thursday, Obama met with Democrats in Baltimore, where he called on members of his own party not to support sanctions as Iran. Obama said sanctions would make it easier for Iran to walk away from a nuclear proliferation agreement that many believe won't happen anyway.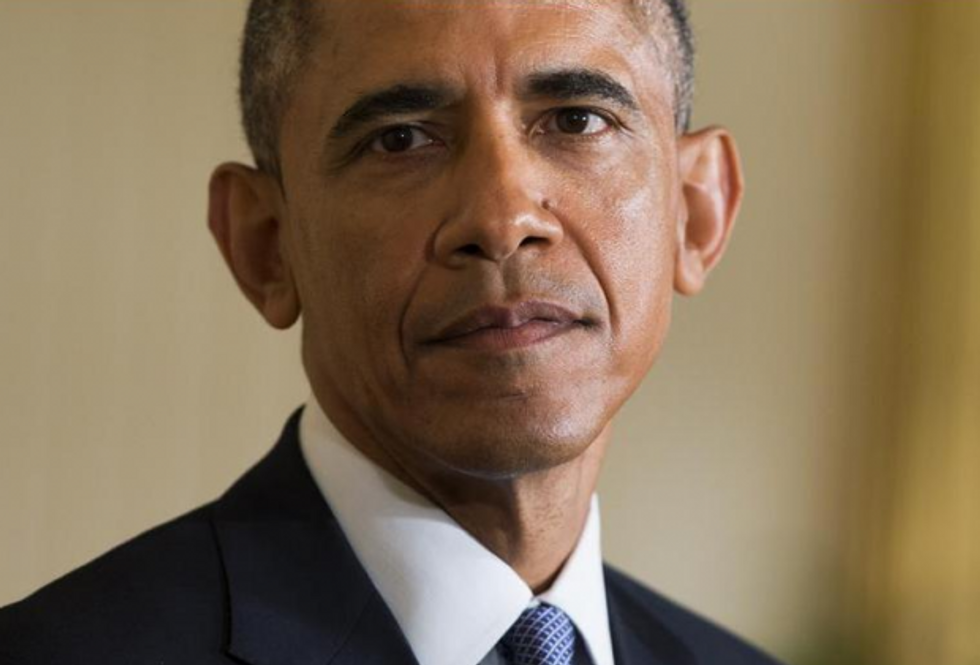 President Barack Obama is offending both political parties with his claim that Congress only wants sanctions for political reasons.
Image: AP Photo/Evan Vucci
During the discussion, Obama said he knows that senators are getting pressure from political donors to impose new sanctions. According to the New York Times, Sen. Bob Menendez (D-N.J.) said he took "personal offense" to that comment.
On Friday, House Majority Leader Kevin McCarthy (R-Calif.) said he too is offended by the implication that Congress is only pursuing certain policies because of the money it gets from backers.
"Although directed at lawmakers from his own party, I am offended by President Obama's reported insinuation that congressional concerns about Iran are driven by donors and politics," he said.
"The president's reported comments unfairly and incorrectly ascribe political motivations to the significant bipartisan concerns that many members of Congress have about the administration's Iran policy," he added. "Both the Obama administration's concessionary approach to nuclear negotiations with Iran and its lack of an effective strategy to confront Iran's continuing aggression and support for terrorism throughout the region provide ample reason for concern."
On Friday, Obama said he would veto any bill to impose tougher sanctions against Iran.
But that position has the potential to change — Iran sanctions bills have been passing Congress easily for the last several years, with broad support from both parties. If Congress passes another, it would likely pass with a veto-proof majority, which would put Obama in the position of either accepting it, or watching Congress pass it over his veto.