HONOLULU (TheBlaze/AP) — PGA golfer Robert Allenby of Australia was beaten, robbed, and kidnapped after missing the cut in the Sony Open, the Golf Channel reported.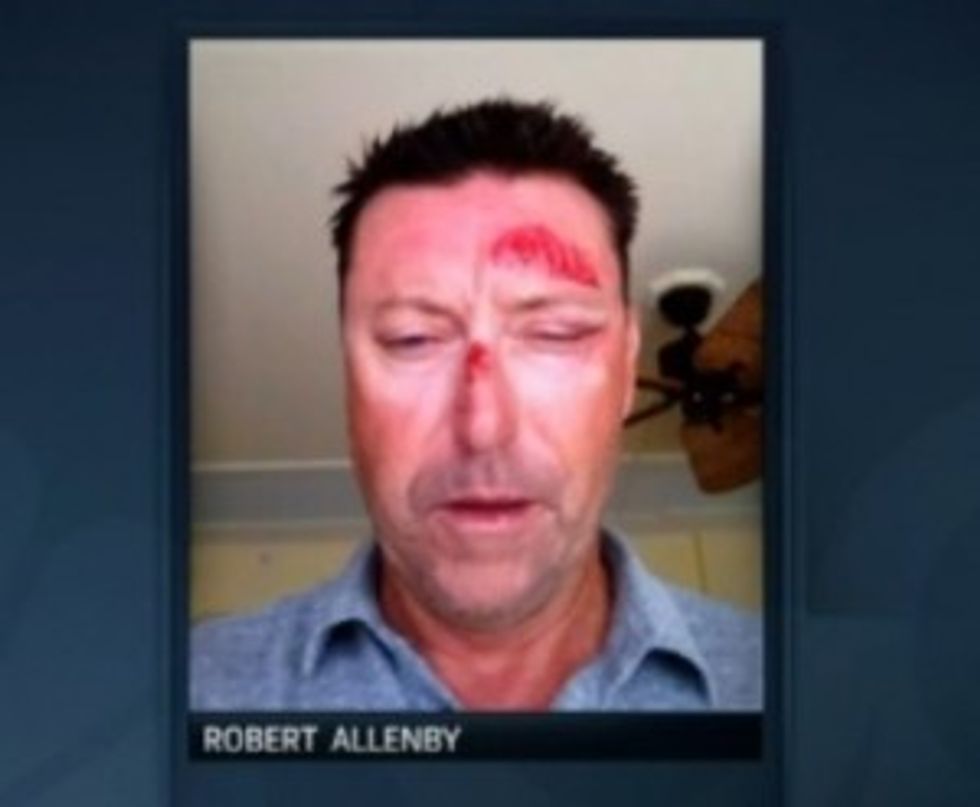 Image source: Golf Chanel
The network showed a photo Allenby took of his face bloodied and swollen.
A Honolulu police spokesman did not immediately return a call seeking confirmation. A phone call to Allenby went straight to voice mail.
Fellow Australian player Stuart Appleby said he spoke to Allenby in his hotel room Saturday morning and that Allenby was trying to reconstruct what happened.
According to ESPN, Allenby's caddie, Michael "Mick" Middlemo, told the Golf Channel that the 43-year-old, four-time PGA Tour winner spent Friday night at a wine bar in Waikiki when he was abducted, placed in a car, beaten up and driven more than 6 miles away. Allenby said he was robbed of all his cash, credit cards and cell phone, according to the report.
Middlemo, who said he was with Allenby at the bar but not at the time of the incident, said that Allenby was dumped in a park and later found by a retired military man who helped him back to his hotel.
Allenby and police were reviewing surveillance footage from the bar in an attempt to identify potential suspects, ESPN added, citing the report.
—
Follow Dave Urbanski (@DaveVUrbanski) on Twitter