Look at the photo below. Seems innocent, right?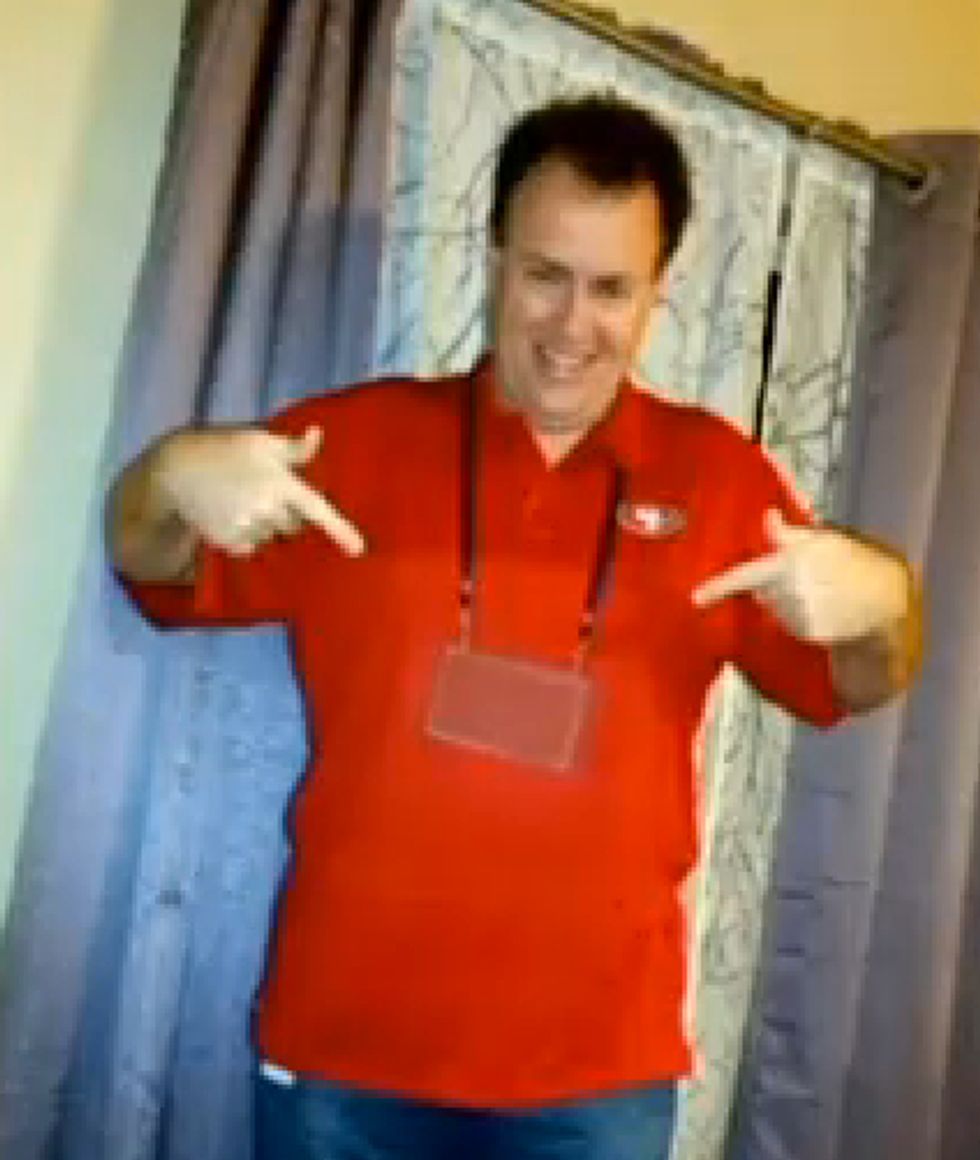 (Source: KPHO-TV screen shot)
Not according to the NFL.
The person above is Russ Knight. He's a former radio DJ who lives in Arizona who was hired by the NFL to be an assistant frequency coordinator during Super Bowl week in Glendale, Arizona. So when he got his press credentials, he couldn't contain his excitement. He took to his Facebook page and posted a picture of himself showing off the pass.
It didn't take long for the NFL to call him.
"He goes, 'Russ, we've got a problem,'" Knight told KPHO-TV.
See, in the fine print at the bottom of the credentials it bans the pass-holder from posting pictures of the ticket online. That's so that people can't duplicate the ticket.
"Apparently, on my picture, even though it's far away, they could zoom in and they could read my credential on the bottom," Knight explained.
The NFL, then, revoked his pass.
But while many would be angry, Knight is taking it in stride and taking responsibility.
"I can't blame anybody else," he told the station. "I was the guy. I was the fool who didn't read the fine print. I was that guy."