Union membership in the United States fell to an all-time low in 2014, according to a government report released just days after President Barack Obama called for new laws to strengthen unions.
The Bureau of Labor Statistics reported Friday that the union membership rate was 11.1 percent last year, down 0.2 percent from the rate seen in 2012 and 2013.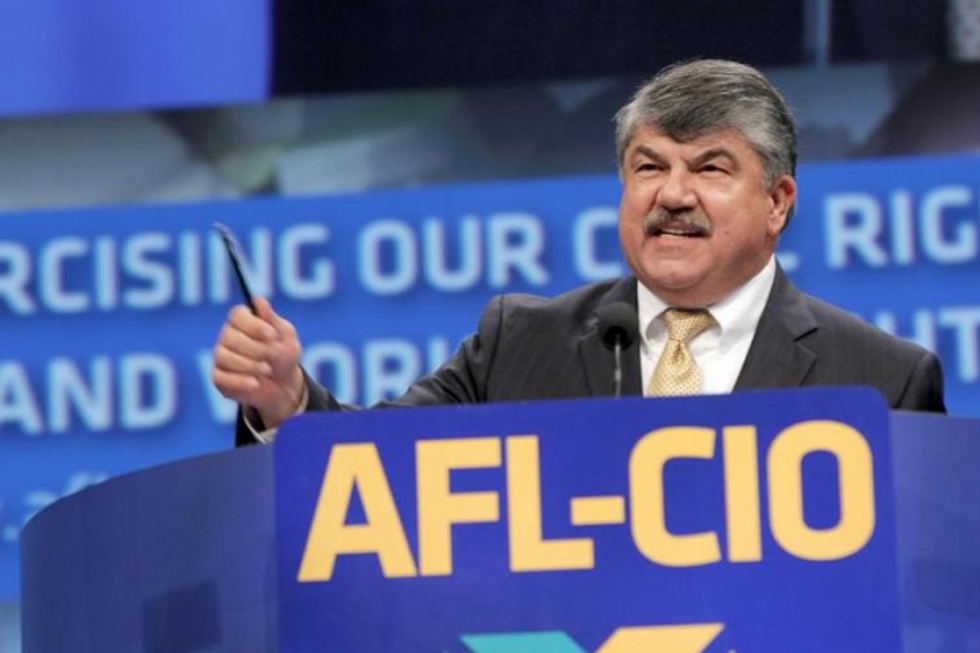 A new government report says membership in unions like the AFL-CIO fell to a record low last year.
Image: AP Photo/Nick Ut
The BLS report reveals that union membership is increasingly a thing of the past for most Americans, and is a status mostly relegated to government workers. The union membership rate for the public sector was 35.7 percent, and was just 6.6 percent in the private sector. As of last year, there were 14.6 million people working in unions.
The government report came out just a few days after Obama held out union membership as a way to help boost wages, which have been flat during the shaky economic recovery of the last few years.
"To give working families a fair shot, we'll still need more employers to see beyond next quarter's earnings and recognize that investing in their workforce is in their company's long-term interest," Obama said. "We still need laws that strengthen rather than weaken unions, and give American workers a voice."
Labor Secretary Tom Perez picked up on this point, and noted that the BLS report showed that weekly wages for union workers were significantly higher than wages for non-union workers. Union workers saw a median weekly wage of $970 in 2014, while the median wage for non-union workers was $763.
Perez noted that this difference amounts to more than $10,000 per year, and said low union membership is likely the cause of the flattening of wages over the last few years.
"When unions are strong, working families thrive, with wages and productivity rising in tandem," he said. "But when the percentage of people represented by unions is low, there is downward pressure on wages and the middle class takes it on the chin."
"The economy is resurgent, with an unemployment rate well below 6 percent and job growth we haven't experienced since the late 1990's," he added. "The challenge we face now is creating shared prosperity, ensuring that our growing economy works for everyone. To do that, we need to turn up the volume on worker voice."