It's no secret that parents can get overzealous at their kids' sporting events. But one Florida dad took it so far that he ended up getting banned from an arena.
The incident happened at the York Ice Arena in York, Pennsylvania, over the weekend. The dad was reportedly upset over a call the refs didn't make during a young girls hockey game tournament. That's when he got up from his seat and headed over to the glass to confront the refs.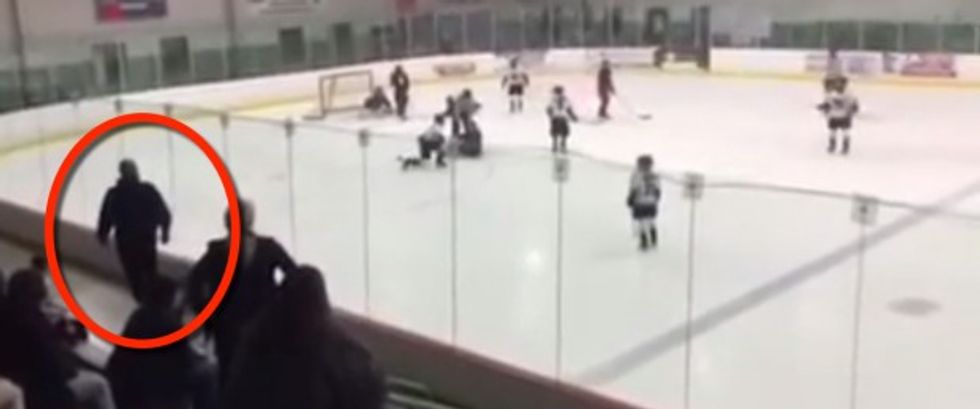 (Source: YouTube)
As he approached the glass, he slapped it with his hand. Instantly, the glass shattered, spilling shards onto the ice.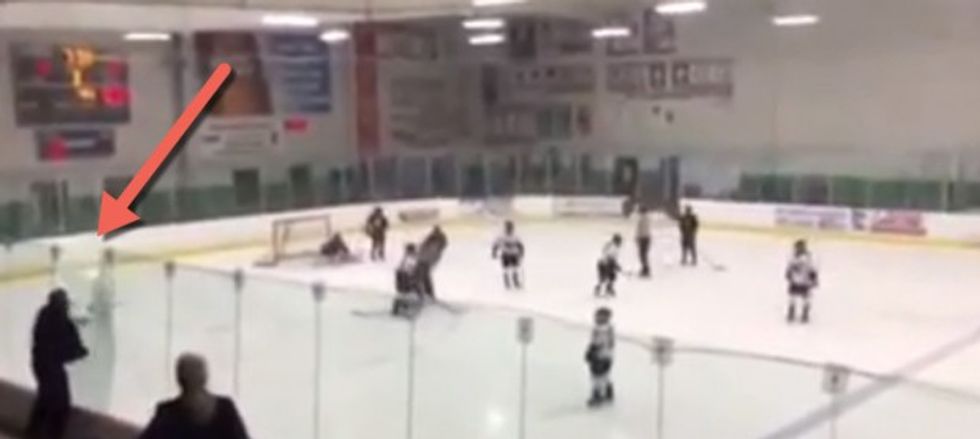 (Source: YouTube)
He appears to walk away as the camera pans and a woman can be heard, "Way to go, Paul!"
"This is another unfortunate example of the totally ridiculous obsession of some parents with youth sports," Eric Menzer, president of the organization that manages the arena told YDR.com. He confirmed the footage is authentic.
According to Menzer, it's odd for hockey glass to break, but because the man struck it with his wedding ring, which he says also broke, it created a very concentrated force.
The man has been ordered to pay $245 to replace the glass and is now banned from the arena.