LOS ANGELES (TheBlaze/AP) — A 13-year-old boy has been arrested on suspicion of murder in the fatal stabbing of a 14-year-old high school student outside an East Los Angeles middle school.
Los Angeles County Sheriff's officials say the teenager was taken into custody at his home around 1:30 a.m. Saturday. His name was not released. It wasn't immediately known if he has a lawyer.
The victim, a student at Garfield High School, was stabbed in the chest shortly after classes let out Friday at David Wark Griffith Middle School. He was later declared dead at a hospital.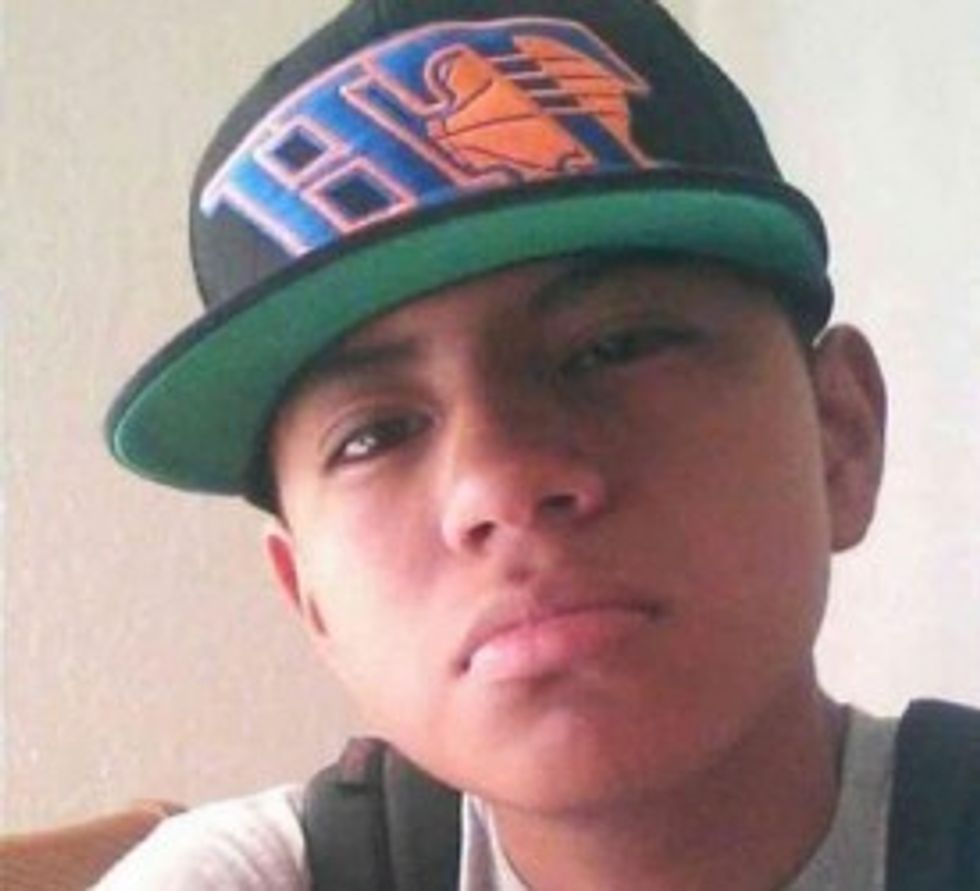 Steven Cruz (Image source: KABC-TV)
City News Service says the victim stopped by the middle school to meet with friends. Friends of the family identified the victim as Steven Cruz, KABC-TV reported. Investigators have not identified a motive.
The school was locked down after the stabbing. "We just heard that some guy stabbed some kid," said seventh-grader Josias Sajqui. "I'm OK right now. I was really scared."
Frantic parents gathered around the back of the school where the students were released one by one after more than four hours inside, KABC noted.
No one has been taken into custody, according to the Los Angeles Unified School District. The suspect was described as a male Hispanic juvenile, Francisco said.