After a New Jersey high school teacher confiscated a 16-year-old student's cellphone during class Thursday, the student attacked the 62-year-old teacher and slammed him to the floor, police and school officials said.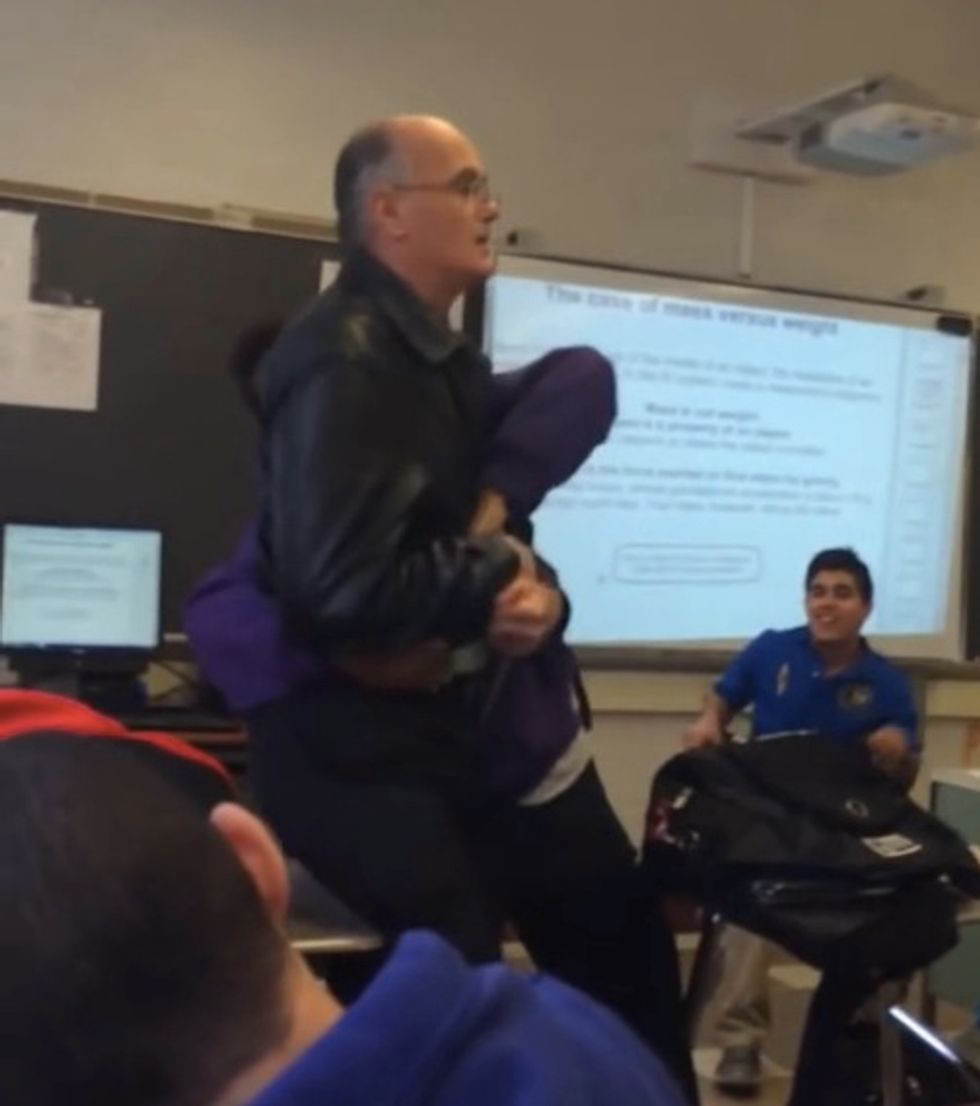 Image source: YouTube
The student, a 9th grader, was arrested on Friday and charged with third-degree aggravated assault, police said. A video of the attack at John F. Kennedy High School in Paterson was posted to YouTube. The student has been suspended.
David Cozart, the school's principal of operations, said the physics teacher apparently took the student's cellphone from a classmate.
In the clip, the student wrapped his arms around the teacher, who seemingly tried to continue instruction before the student slammed him into a desk.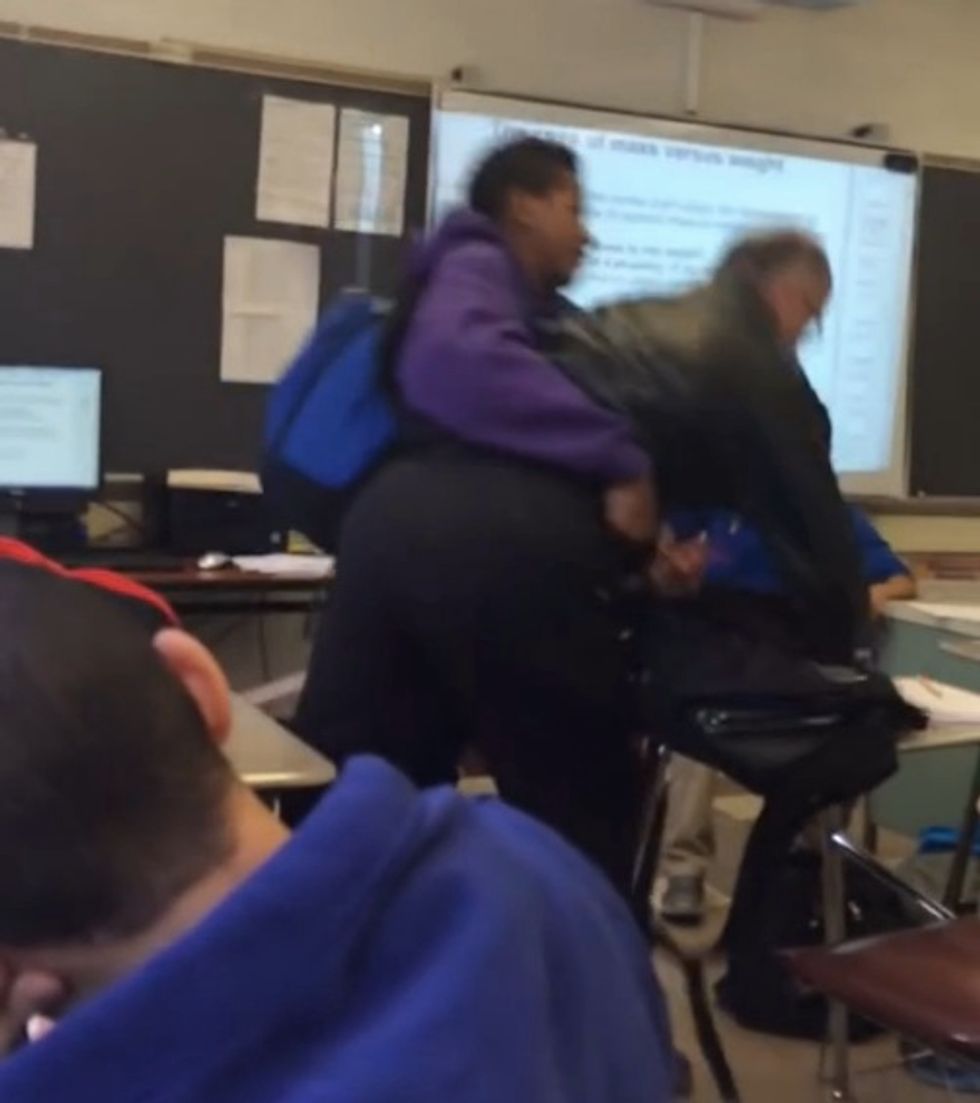 Image source: YouTube
Other students are heard reacting verbally to the altercation, but no one physically intervened — in fact, several move away. After the student wrestled the teacher to a corner and slammed him to the floor, a couple of students yelled for security to be called.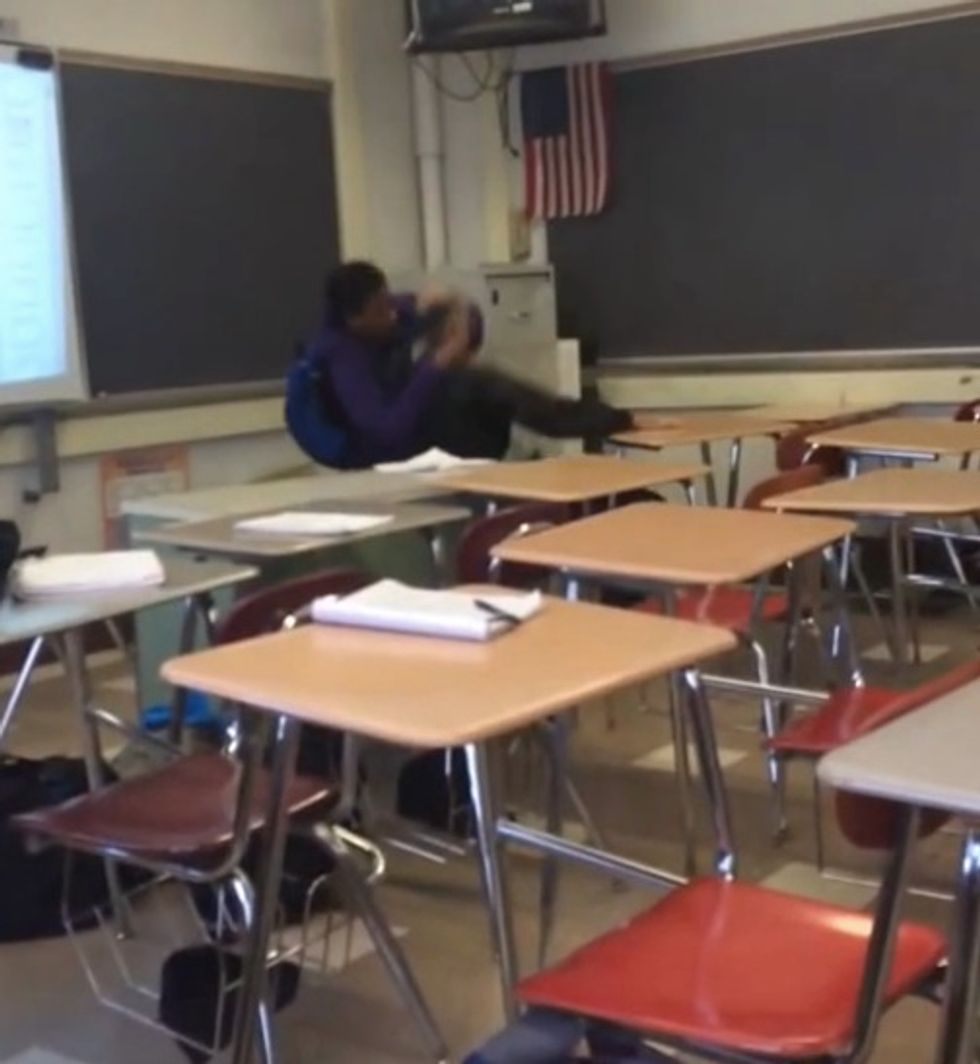 Image source: YouTube
The names of the student and teacher haven't been released.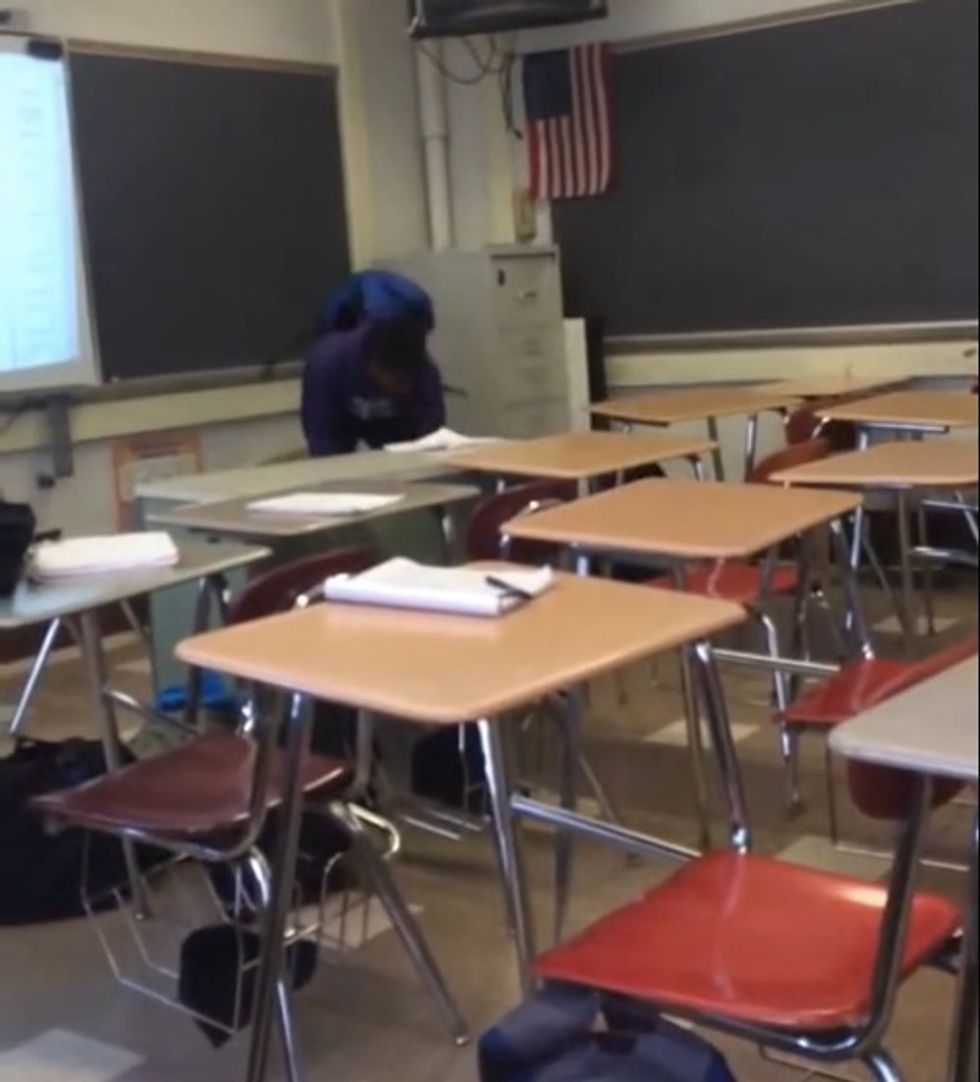 Image source: YouTube
"What strikes me is that the teacher never even defended himself," Lee McNulty, a retired JFK teacher, told NorthJersey.com. "That just shows how much teachers are afraid of losing their job."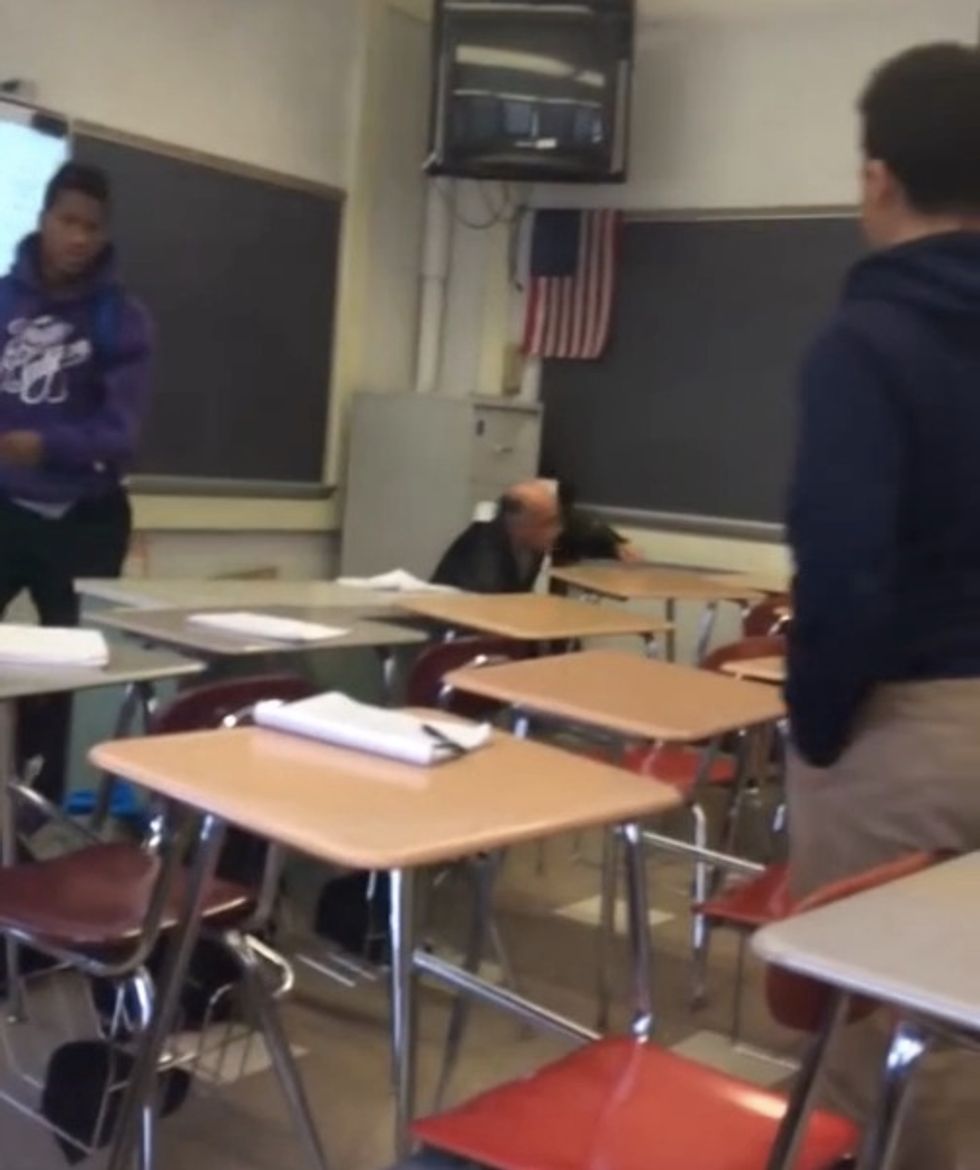 Image source: YouTube
Peter Tirri, president of the Paterson Education Association, the teachers union, told the news outlet he's "disappointed" that other students didn't come to the teacher's aid. "Maybe they were afraid," he added. "I don't know."
"It's troubling that in our society today students think that inside a school they can put their hands on each other and teachers as well," Jonathan Hodges, a veteran school board member, told NorthJersey.com. "I went online trying to find this video and I found numerous videos of teachers being attacked by their students."
This story has been updated.
—
Follow Dave Urbanski (@DaveVUrbanski) on Twitter