After reviewing body-cam video of a police officer fatally shooting an armed man, the president of a local NAACP said the incident is proof of a "shoot first and ask questions later" culture.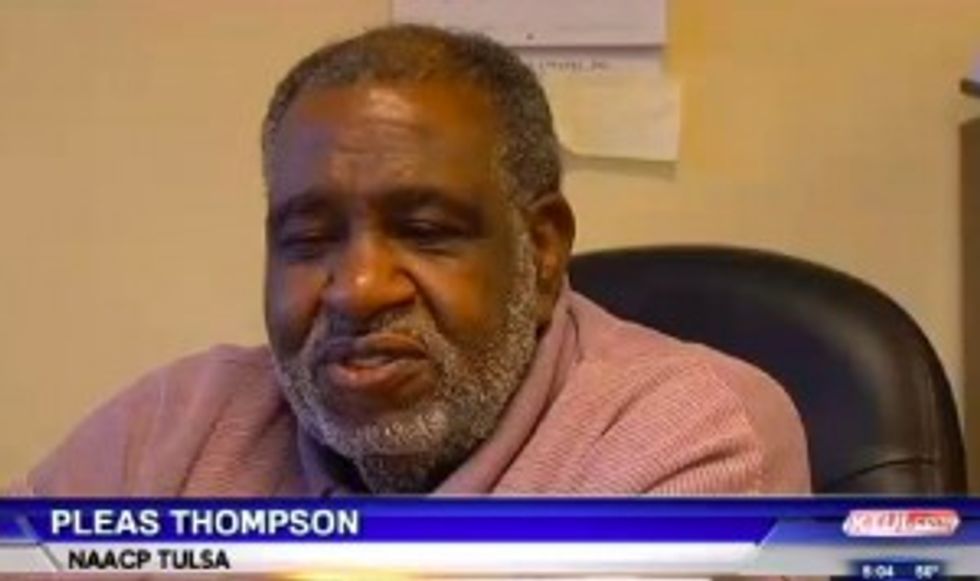 Image source: KTUL-TV
Pleas Thompson, president of the NAACP in Tulsa, Oklahoma, told KTUL-TV that a Muskogee police officer could have avoided shooting 21-year-old Terrance Walker on Jan. 17.
The following is the order of events leading up to the shooting, according to the Daily Oklahoman.
Pastor Andre Jones of the Old Agency Baptist Church told a 911 dispatcher that an armed man was threatening to kill a woman attending a wedding.
"He's here with a gun," Jones said on the 911 call. "I need a police officer because I got to stop this. I got a whole bunch of people here, and I don't need nobody hurt." Witnesses reported to police that Walker told a woman at the wedding he "had a bullet with her name on it."
Officer Chansey McMillin's body-cam video showed him approaching Walker in a parking lot and patting him down; suddenly Walker ran from McMillin and down a road. McMillin chased Walker, who dropped something on the ground; Walker stopped to pick it up and was facing McMillin, who then fired five times.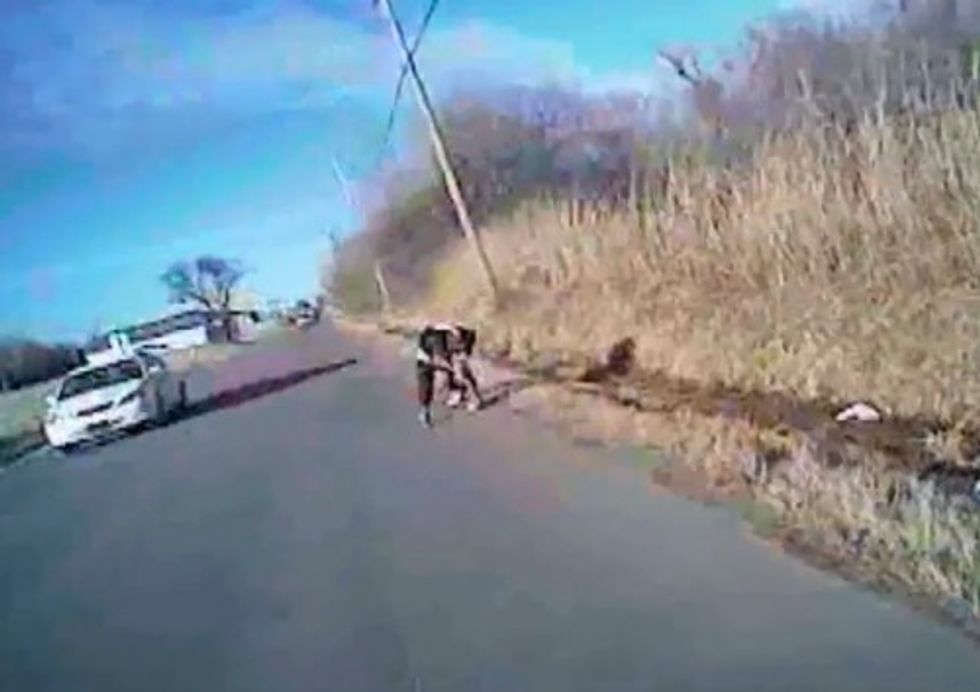 Image source: Muskogee police
Walker was pronounced dead at the scene. A loaded pistol with the hammer cocked was found near his body, police said.
"It is our belief that the video clearly shows the suspect pointing the gun at the officer," Muskogee police Sergeant Michael Mahan said.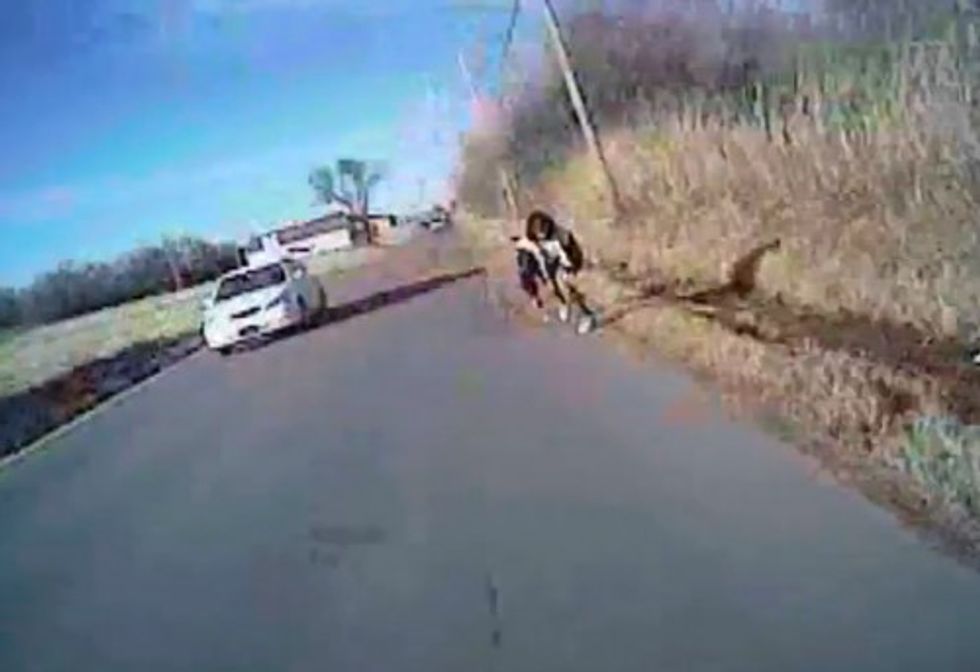 Image source: Muskogee police
Pastor Jones noted on the video to arriving officers that McMillin "followed procedures" and "did everything right." Later Jones added to KRJH-TV that "the officer knew (Walker) had a weapon. When he turned toward the officer, no question the officer felt threatened."
However the KTUL report indicated that Thompson of the NAACP said police could have instead surrounded Walker and arrested him.
"Police, as well as elected officials, have to be more sensitive...there is this mentality out there of shoot first and ask questions later and I think emphasis should be placed on trying to take those people alive," Thompson told the station.
The interview with Thompson begins at the 5:25 mark:
KTUL.com - Tulsa, Oklahoma - News, Weather
(H/T: The Gateway Pundit)
—
Follow Dave Urbanski (@DaveVUrbanski) on Twitter