New Hope City Council members were in the middle of a routine meeting on Monday night when suddenly a barrage of gunshots left them scrambling for cover.
Two police officers were hit by gunfire and one suspect was shot and killed during the shooting at New Hope City Hall, KARE-TV reported on Monday night. The officers are reportedly in good condition.
Police: 2 cops struck by gunfire at New Hope City Hall, suspect shot and killed. Details at 10pm on @kare11.

— KARE 11 (@kare11) January 27, 2015
One of the council members, however, was armed and seemingly prepared to defend his colleagues and other attendees at the meeting in the Minneapolis suburb.
New Hope City Council member John Elder, who also works as public information officer of the Minneapolis Police Department, reportedly drew his firearm and ordered everyone to "get down" as he trained his across the room in anticipation of any threat.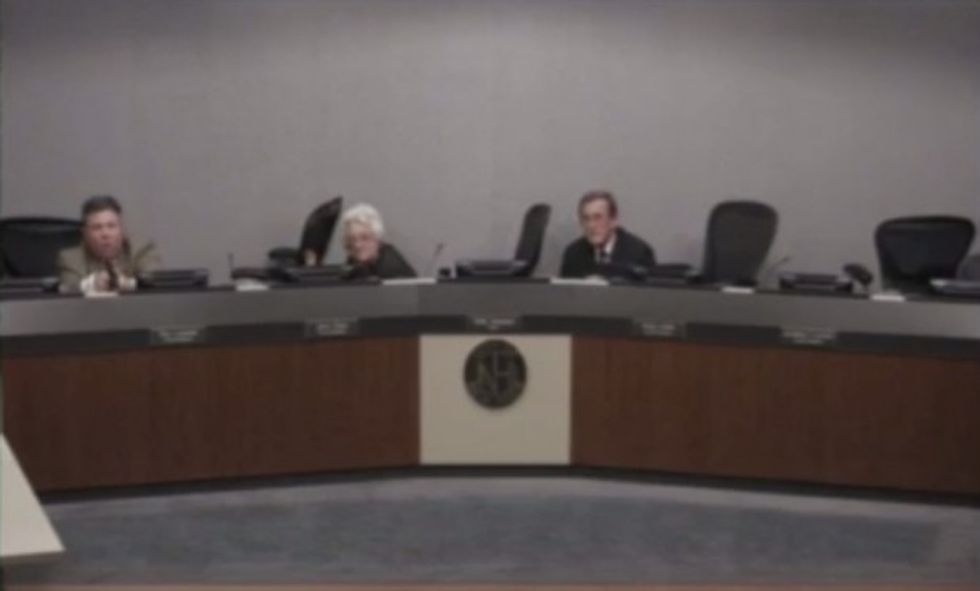 Screengrab via Star-Tribune video
The situation inside the New Hope City Council chambers was captured on video as the meeting was being recorded.
There was very little information immediately available, though the Star-Tribune reported the council members were evacuated to the fire department building after the gunshots.
Watch the raw video below:
--