34,000.
That's how man holes StrikeMaster Ice Augers said it drilled for the 25th annual Brainerd Jaycees $150,000 Ice Fishing Extravaganza this past Saturday. And if you're wondering what that looks like, fortunately there's video of it. In a word, wow.
The annual event takes place on Gull Lake in Brainerd, Minnesota. According to a press release on the event's page, the competition attracted over 11,000 people and included prizes totaling $200,000.
The event says it is the the "world's largest charitable ice fishing contest" and takes 20,000 hours to plan, with 100 percent of the proceeds going to local charities. To date, organizers said, the group has donated nearly $3 million to charities since it began in 1991.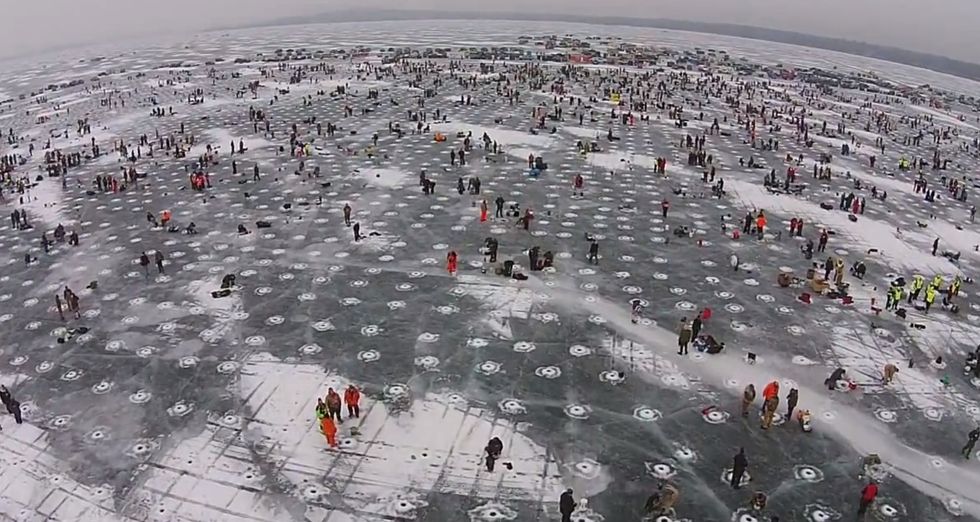 (Source: YouTube)
According to the event's FAQ page, all holes are pre-drilled and contestants are not allowed to have a shelter or even pull a tarp over their heads: They are completely exposed to the elements.
Regarding concerns over the lake's sustainability of so many fisherman, the event only last three hours, from noon to 3 p.m.
For an awesome view of the contest, take a look at the video:
(H/T: Wisconsin Outdoor Fun)