He didn't quite fit the definition of a cat burglar, but just like a stranded feline, he got stuck far above the ground.
Police arrested a man at Nottingham Trent University after a pair of students found him hanging out of a window by his ankles Friday, the BBC reported.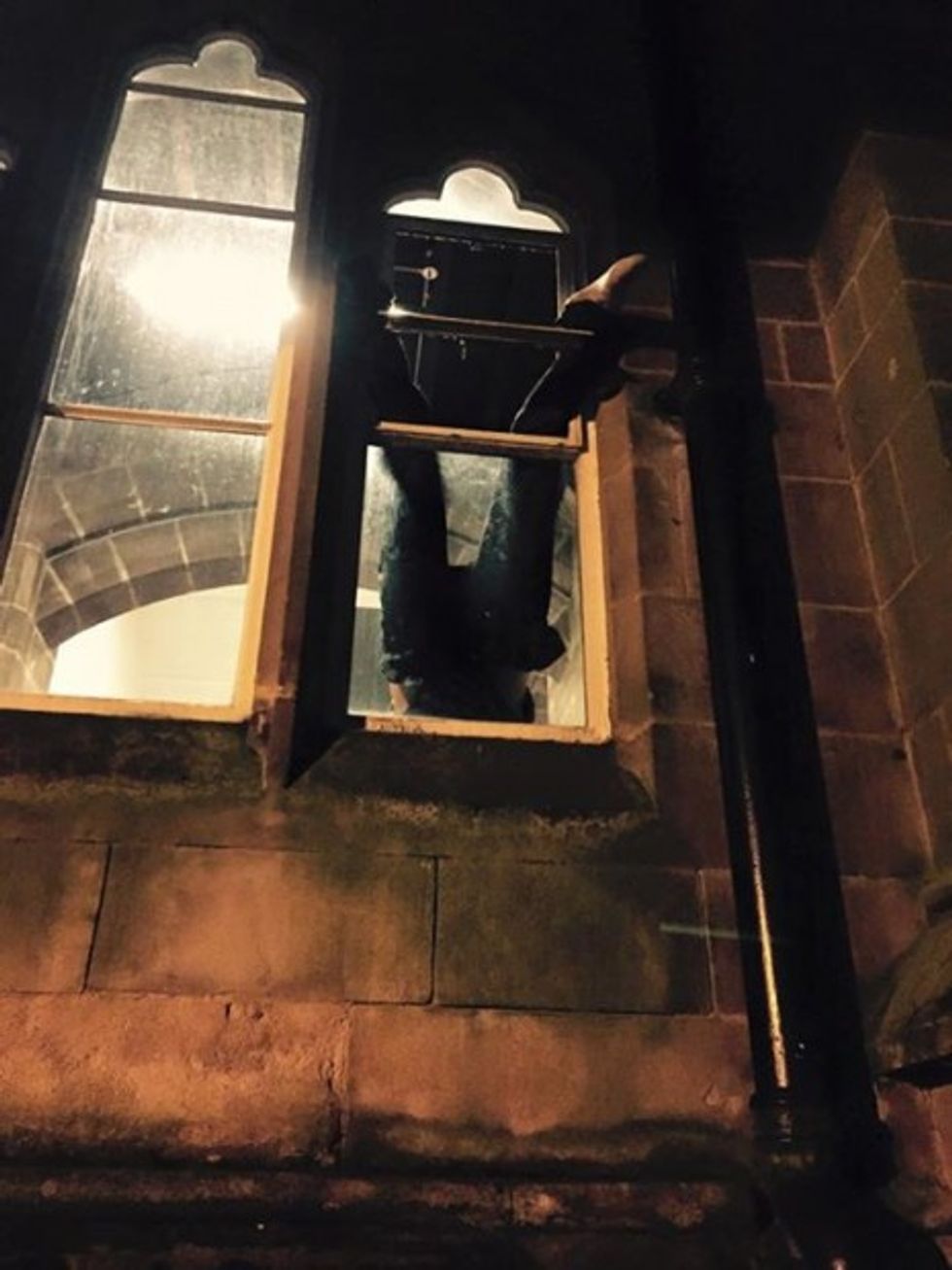 (Image via Daniel De Niet/Facebook)
"I got to the top of the stairs and I heard shouting and screaming for help," said one of the students, Daniel De Niet. "I looked up and saw someone wedged in the window."
It was a totally unexpected sight for the De Niet and his companion, who were returning from a night of drinking when they found the forlorn man.
"He was actually doing a handstand whilst his legs were jammed in place in the window frame," De Niet said. "He was in a lot of pain; he was crying when we first got there. He was in a lot of distress."
De Niet's drinking buddy Tom Burdett added, "I turned the corner and saw a pair of legs sticking out of a window quite far up. I was in pure hysterics. I couldn't stop laughing for a good few minutes."
The stuck man was 27-year-old Carl Attar, the BBC reported.
He was charged with burglary and arrested, appearing at Nottingham Magistrates' Court Monday and scheduled to be kept in custody until Feb 2.
(H/T: Mashable)
—
Follow Zach Noble (@thezachnoble) on Twitter