The Senate Banking Committee defied warnings from the White House on Thursday and advanced legislation that would impose new sanctions on Iran if it doesn't agree to curb its nuclear ambitions by June.
The Obama administration has said it doesn't want Congress passing any sanctions bills against Iran while it's negotiating a nuclear deal. Republicans and Democrats have criticized the talks and said Iran has pushed for extensions to drag them out and give it more time to work on its nuclear program.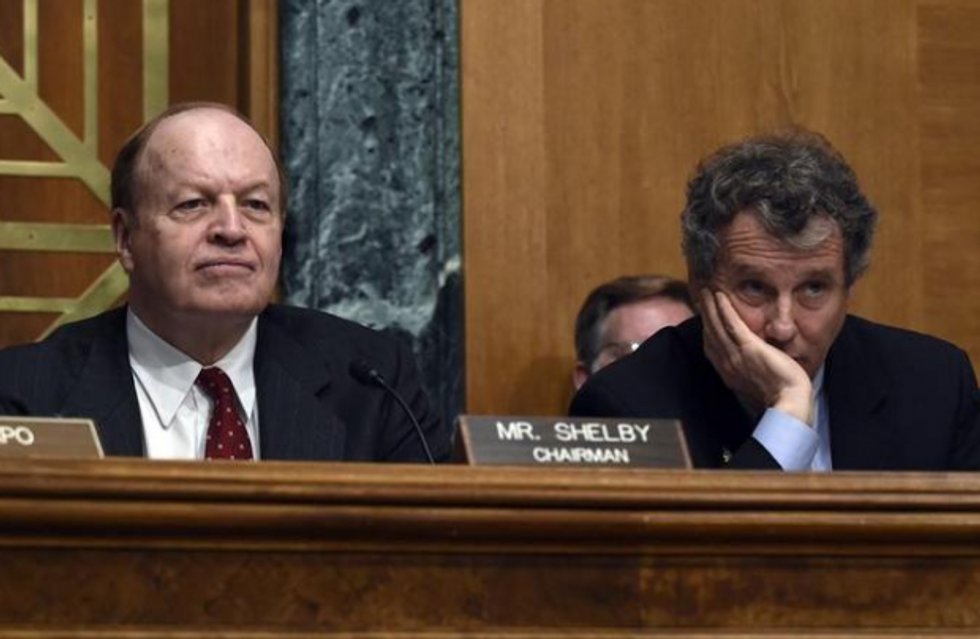 The Senate Banking Committee, led by Sen. Richard Shelby (R-Ala.) advanced an Iran sanctions bill Thursday over objections from the White House. Image: AP Photo/Susan Walsh
Earlier this week, Senate Democrats gave the administration a compromise of sorts — they said they wouldn't support a sanctions bill until March 24, the deadline for a framework deal with Iran.
But on Thursday, the Banking Committee moved ahead with the bill, and even Democratic supporters of the legislation said passing it out of the committee is not something that would disrupt the ongoing talks. Sen. Bob Menendez (D-N.J.), a key Democratic supporter of the bill, said he would vote to pass it out of committee, but would go no further until March.
"While I will move to vote today in support of the underlying legislation, I have no intention of moving forward and supporting it on the floor if it is brought before the March 24 deadline," he said.
The Democrats' decision to not support it until late March effectively makes it impossible to pass the bill before then, since Republicans would need at least six Democrats to advance the legislation.
Under the Nuclear Weapon Free Iran Act, S. 269, sanctions that have been removed from Iran would be reimposed shortly after the June 30 deadline passes, if there is no nuclear deal. If there is a deal, Congress would have 30 days to examine it, and would be able to approve it or reject it, another demand that the Obama administration has opposed.
Early Thursday afternoon, the State Department downplayed the Senate vote and said it's just one step in a long process needed to pass legislation.
The committee voted 18-4 in favor of the bill, a strong show of support for legislation that could probably pass easily in the House and Senate by veto-proof majorities.
"I am pleased that the Banking Committee has approved legislation in a bipartisan manner that would impose additional sanctions should Iran fail to reach an agreement by the negotiating deadline," said Committee Chairman Richard Shelby. "It is clear that further action is necessary to compel Iran to reach an acceptable agreement, which is why I strongly support this critical bill."
The committee considered several amendments aimed at toughening up the bill further, but these were mostly rejected. The committee did tweak the bill, however, to say Israel has a right to defend itself, and that Congress should get to vote on the final deal.