Police in Texas have released surveillance video showing a man dressed up as a woman in a bizarre attempt to rob a doughnut shop before dawn earlier this month.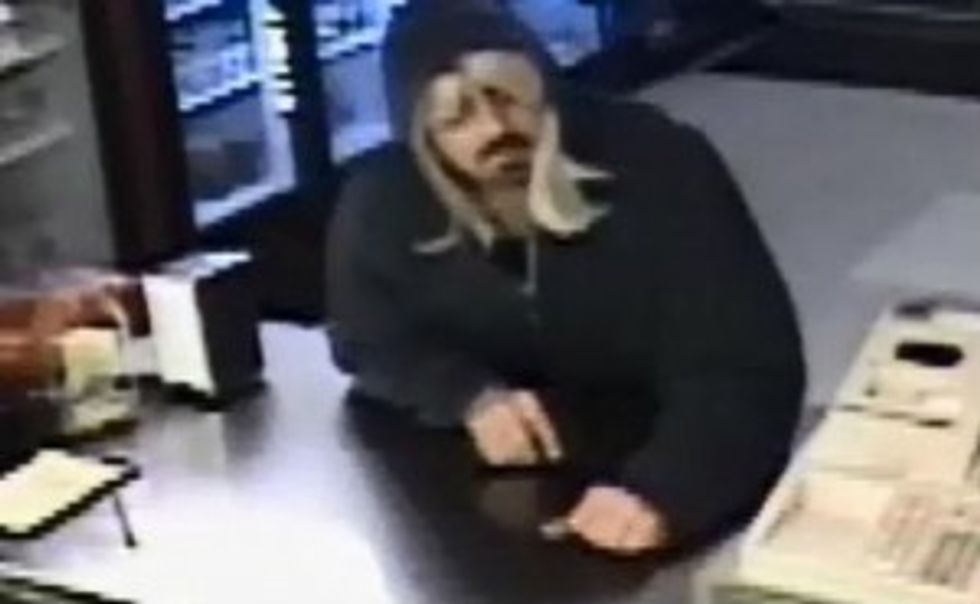 Image source: Houston Chronicle
The video shows the would-be robber entering DonutHole at 4:54 a.m. January 7 in Pasadena, Texas, while wearing a brown hoodie and a blond wig. His costume was so peculiar the store clerks, who reportedly speak little English, apparently thought the entire scheme was a joke. One of the women behind the counter is even seen smiling as the man reaches across the counter, even while holding up his gun.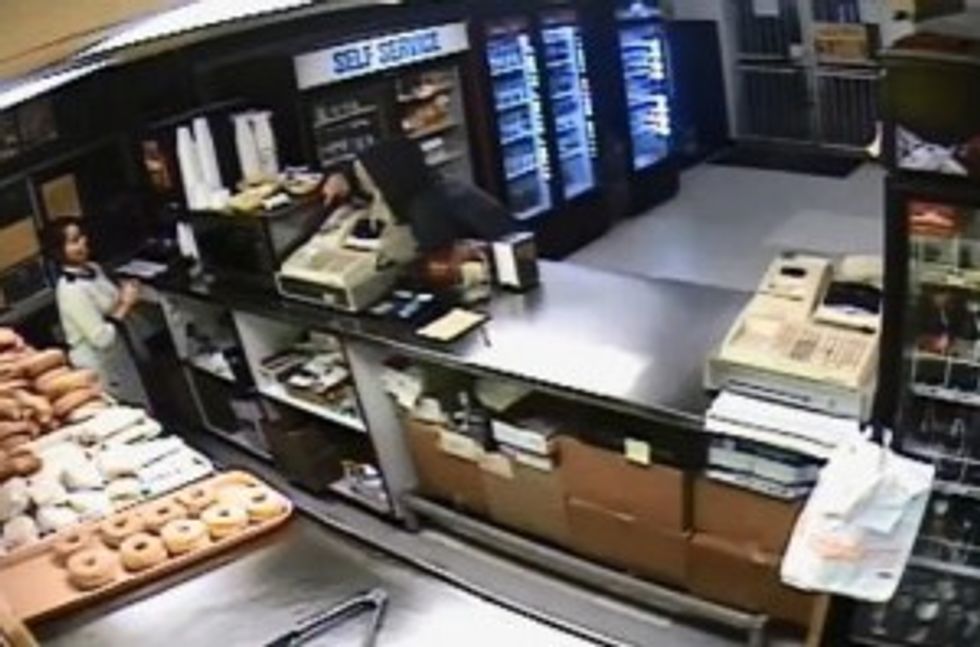 Image source: Houston Chronicle
A short time later, he demanded money from the register. The clerk opened the drawer but its unclear from the video whether any bills were stashed inside. What's also unclear is whether the man actually escaped with any money. From watching the surveillance video, it appears as though he walked out of the store empty handed.
The suspect is being described as a tall, white male in his 30s with a slim build. He was reportedly the passenger of a 2010 4-door Ford pick-up truck, according to the Houston Chronicle.
(H/T: Daily Mail)
–
Follow Jon Street (@JonStreet) on Twitter