Two Republican senators have proposed legislation that would permanently block the government from spending any taxpayer money on oil paintings of top federal officials, which can cost as much as $40,000.
Sens. Bill Cassidy (R-La.) and Deb Fischer (R-Neb.) introduced the Eliminating Government-Funded Oil-Painting Act, or the appropriately named EGO Act. The bill says no federal funds can be used to produce oil paintings of the president, vice president, Cabinet members or members of Congress.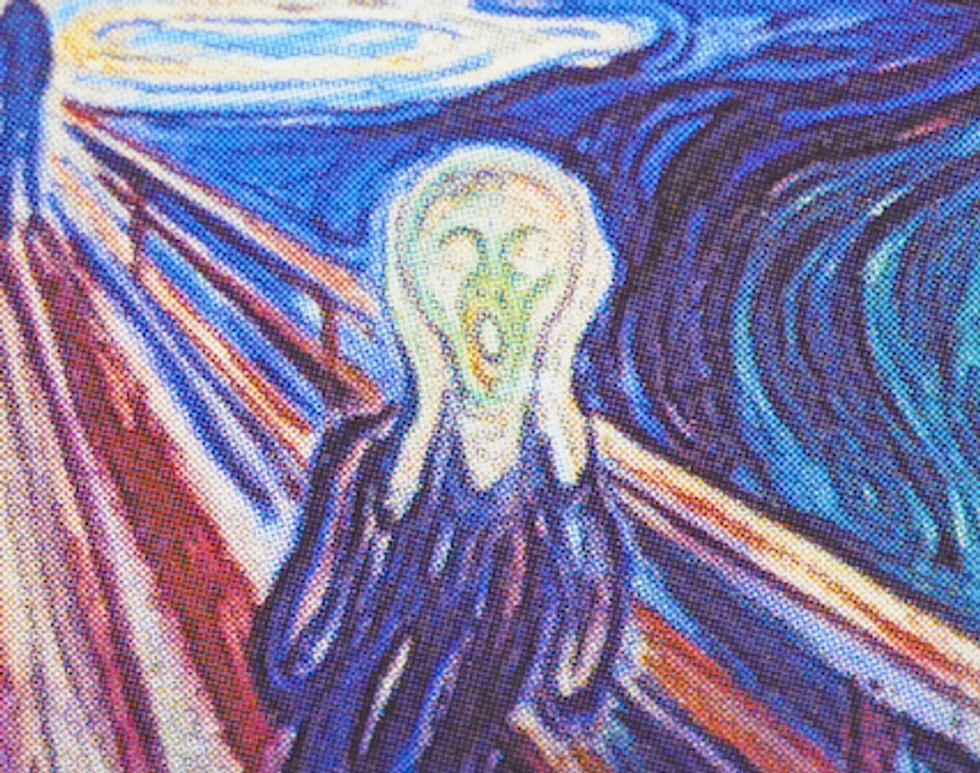 Republican senators want to stop the government from spending money on official government portraits, a practice that is frustrating budget hawks in Congress. Image: Shutterstock, from Edvard Munch's 'The Scream'
"When America is trillions of dollars in debt, we should take every reasonable measure to reduce the burden passed on to our children and grandchildren," Cassidy said. "Tax dollars should go to building roads and improving schools—not oil paintings that very few people ever see or care about. Congress has passed the EGO Act before, let's pass it again."
Cassidy has proposed similar language when he was in the House, and the House approved related amendments to two omnibus spending bills in the last Congress.
In 2013, ABC News reported that the Obama administration had spent almost $400,000 on portraits in the prior two years. As an example, he said the Environmental Protection Agency spent about $40,000 for a painting of Administrator Lisa Jackson, and another of Agriculture Secretary Tom Vilsack that was more than $20,000.
"Is it appropriate to spend hundreds of thousands of taxpayers dollars on official paintings of Lisa Jackson and Tom Vilsack?" he asked in 2013. "That's exactly what's happening."
Even some Democrats think enough is enough. Also on Wednesday, Sen. Jeanne Shaheen (D-N.H.) proposed a separate bill aimed at reducing spending on official portraits. Her bill would only allow paintings of officials who are in the line of succession to the presidency, and would cap spending at $20,000 per portrait.
"Taxpayers shouldn't pay for a portrait that costs more than many Americans make in a year," said Shaheen. "These portraits should be paid for in a way that protects taxpayers, just like we do in New Hampshire."
As of Wednesday, the federal government was $18.08 trillion in debt.