It's incredible video. And once you see it, you'll be asking, "How the heck did she survive?"
It involves a woman on a bike crossing a street. And while most of the cars are at a stand-still, one vehicle continues on. That's when the worst happens: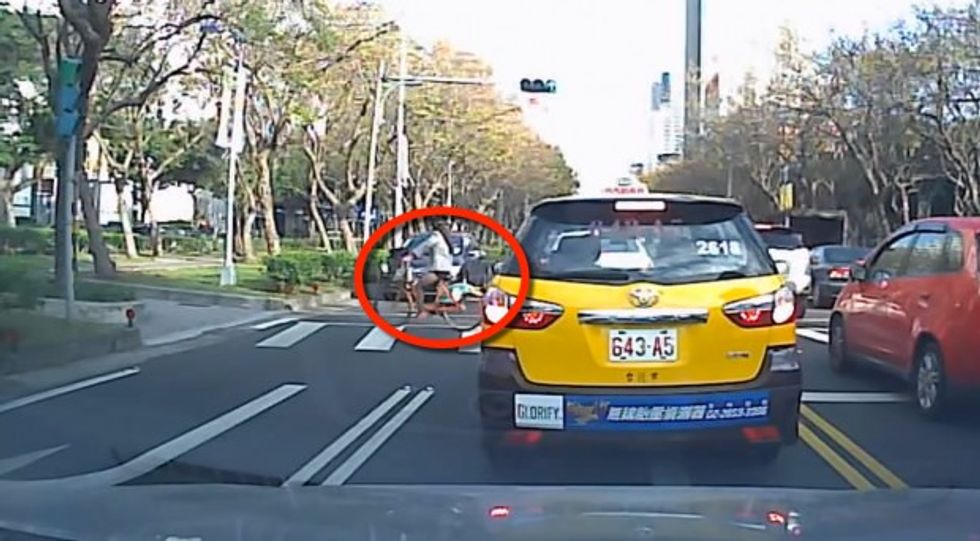 (Source: YouTube)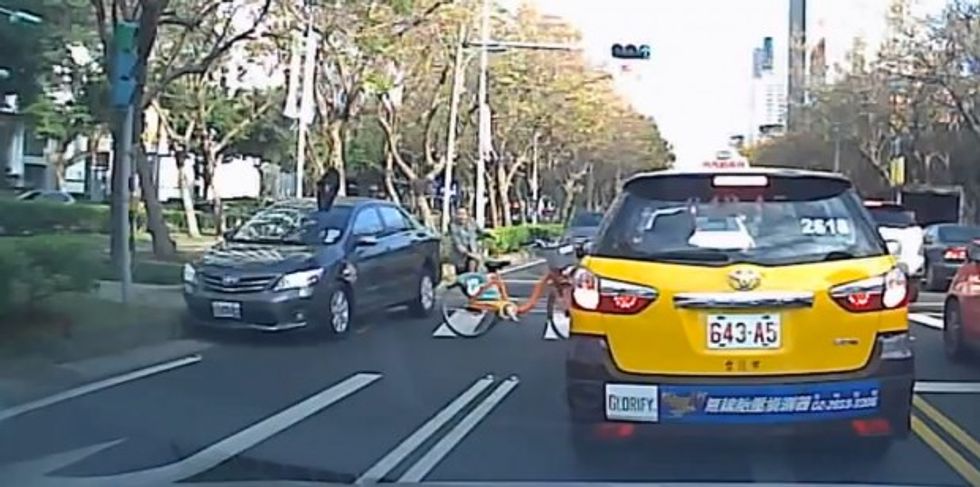 (Source: YouTube)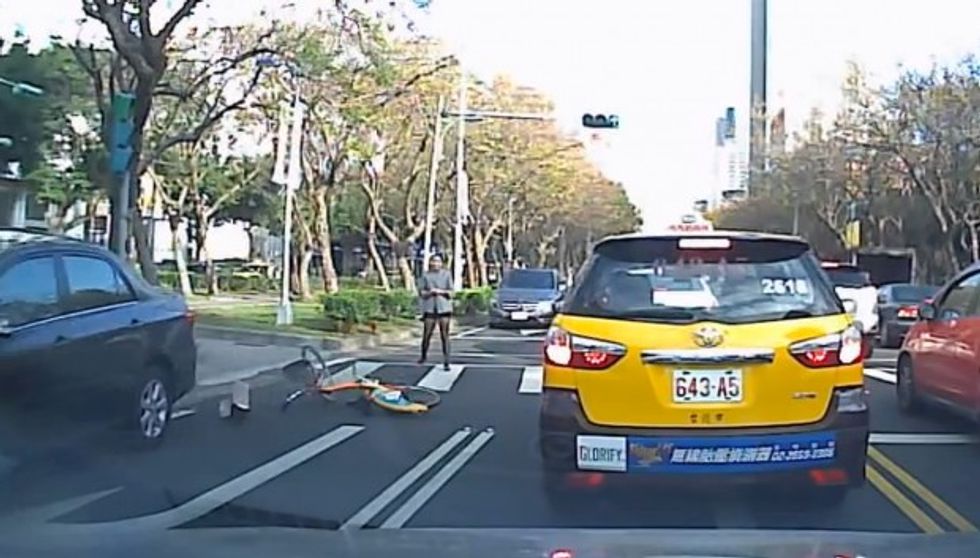 (Source: YouTube)
The most incredible part may not be that she simply survived, but that she never even fell and doesn't appear to even get scratched:
So how did it happen? One commenter on the YouTube video explains: "The thing is, there is a green light for the cars that move forward. Theres a traffic jam on the right lane and the cyclist crosses the road between cars so the driver comming from the other lane had almost no chance of seeing her on time esp. driving at that speed."
It's unclear where the video took place, although from the writing it appears to be in some Asian country. And as always, the video could be a fake. If not, however, it's incredible.