On the latest episode of TheBlaze Radio's "Pure Opelka," Ted Nugent delivered one of his classic, unfiltered interviews.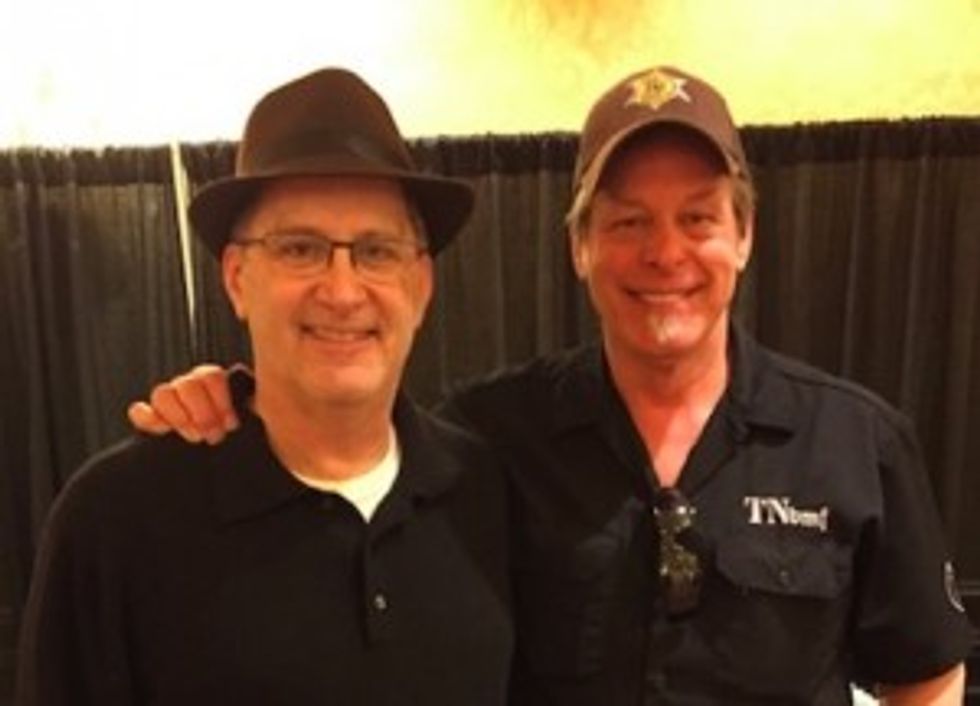 Image: TheBlaze
Recorded at last week's SHOT Show in Las Vegas, the 66-year-old rocker talked candidly about God blessing him every single day.
Nugent also explained the importance of hunters and hunting to the eco-system. He also shared the jaw-dropping details about the tens of millions of meals hunters donate each year to hungry people in need of assistance.
When pressed on politics, Nugent went into great detail about who he would like to see occupy the White House after President Obama departs in 2016.
Listen to the two-part interview with the "Motor City Madman" here.
Also heard on this week's show, another supercut of "Al Sharpton vs. the Teleprompter" -- from the Washington Free Beacon.
__
Follow Mike Opelka (@Stuntbrain) on Twitter.