They were holding hands nervously just a moment before — but when she learned her rival had won, a Brazilian beauty pageant contestant flew into a rage.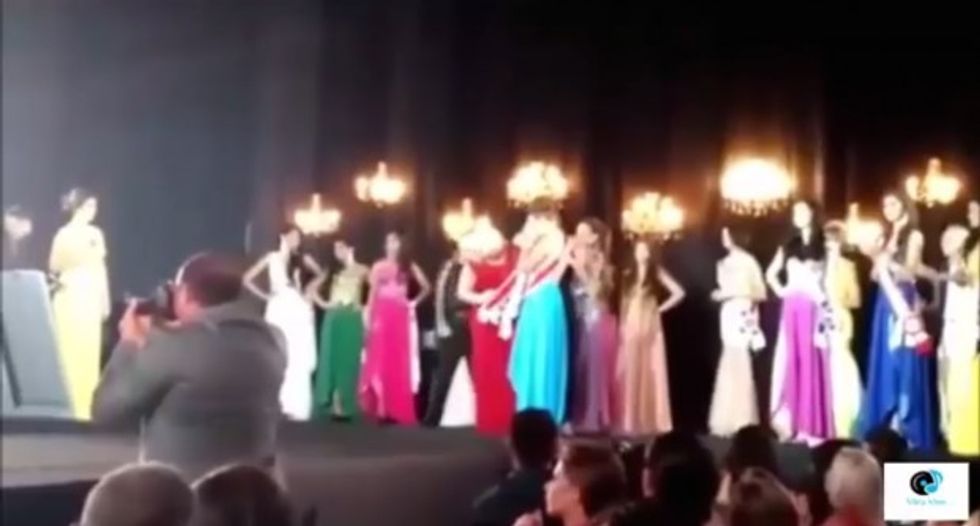 Image via YouTube
As AOL reported, the 60th Miss Amazonas contest was marred by a hair-pulling scuffle after the runner-up demonstrated she wasn't ready to concede defeat on Friday.
Video from the pageant, held in Manaus, Brazil, shows blue-clad Carolina Toledo and red-clad Sheislan Hayall holding hands as they await the final judges' decision.
When the announcement comes, Toledo is the winner and Hayall the runner-up.
Both women receive their sashes, but the sight of Toledo's tiara is apparently too much for Hayall — and she pounces.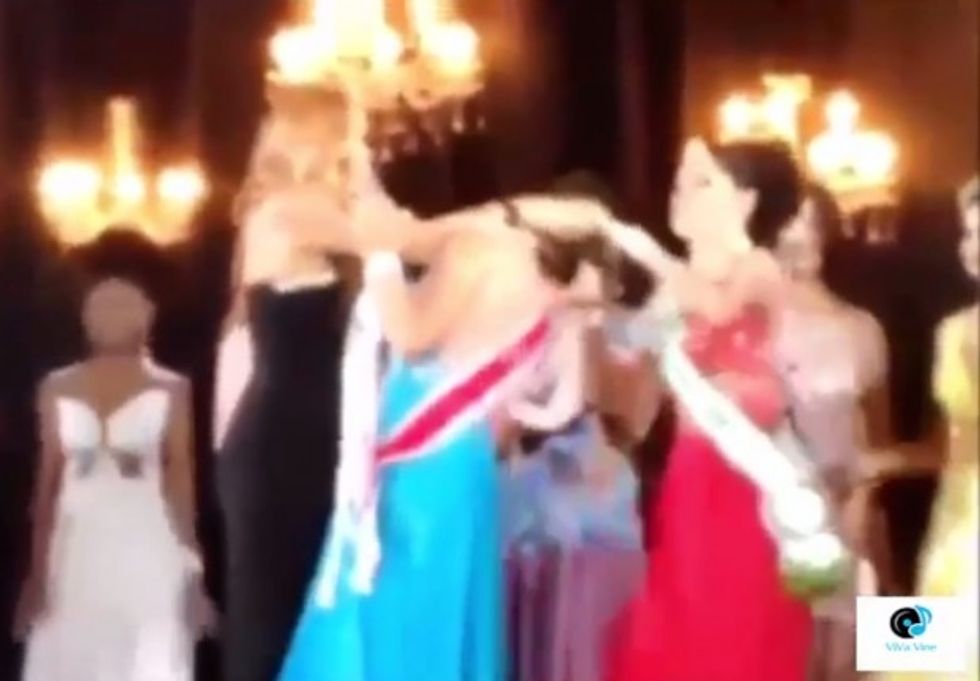 Image via YouTube
Watch the hair-pulling, tiara-spiking moment below:
—
Follow Zach Noble (@thezachnoble) on Twitter