British comedian, actor and author Stephen Fry — a hardline atheist — appeared on a spiritually minded TV show and was asked by the host what he'd say after death, discovering that God really does exist.
"Suppose it's all true, and you walk up to the pearly gates, and are confronted by God," the host asked. "What will Stephen Fry say to him, her, or it?"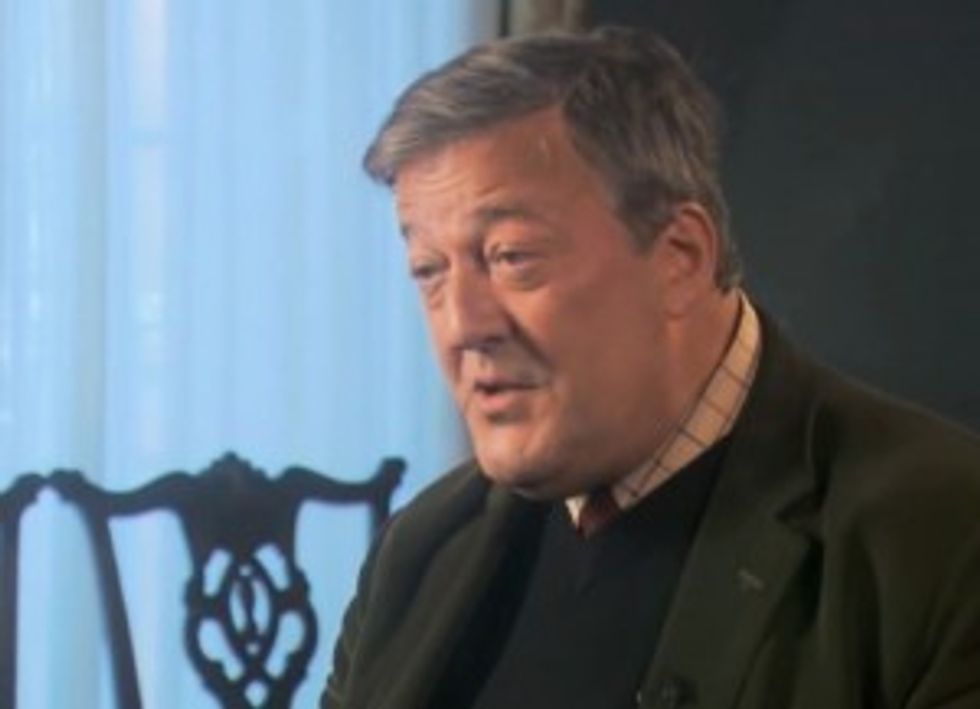 Image source: YouTube
Fry, 57, didn't exactly say he'd fall to his knees.
"I'd say, 'Bone cancer in children? What's that about?'" he began.
"'How dare you? How dare you create a world to which there is such misery that is not our fault," Fry continued. "It's not right, it's utterly, utterly evil. Why should I respect a capricious, mean-minded, stupid God who creates a world which is so full of injustice and pain?' That's what I would say."
The host, a bit taken aback, asked, "And you think you are going to get in, like that?"
"No, but I wouldn't want to," Fry countered. "I wouldn't want to get in on his terms. They are wrong."
Then Fry presented what how he might react to an alternative afterlife:
"Now, if I died and it was Pluto, Hades, and if it was the 12 Greek gods then I would have more truck with it, because the Greeks...didn't pretend to not be human in their appetites, and in their capriciousness, and in their unreasonableness. They didn't present themselves as being all-seeing, all-wise, all-kind, all-beneficent, because the God that created this universe, if it was created by God, is quite clearly a maniac…utter maniac, totally selfish. We have to spend our life on our knees thanking him? What kind of God would do that?"
Fry went on to question why the God of the universe would allow pain and suffering and argued that doing away with belief in God makes life "simpler, purer, cleaner, more wroth living, in my opinion."
Check out the full exchange below:
This story has been updated.
(H/T: The Independent)
—
Follow Dave Urbanski (@DaveVUrbanski) on Twitter