A hospital director for the Department of Veterans Affairs in Denver has suddenly retired, just days after members of Congress called for an investigation into the use of secret wait lists that delayed health care services for veterans.
Lynette Roff's retirement was reported yesterday, the latest VA official to fall in a slow-motion health care scandal that seems likely to claim other top officials before it's over. The health care scandal forced former VA Secretary Eric Shinseki to retire last year, and has slowly but surely forced other top officials to resign as new details emerge.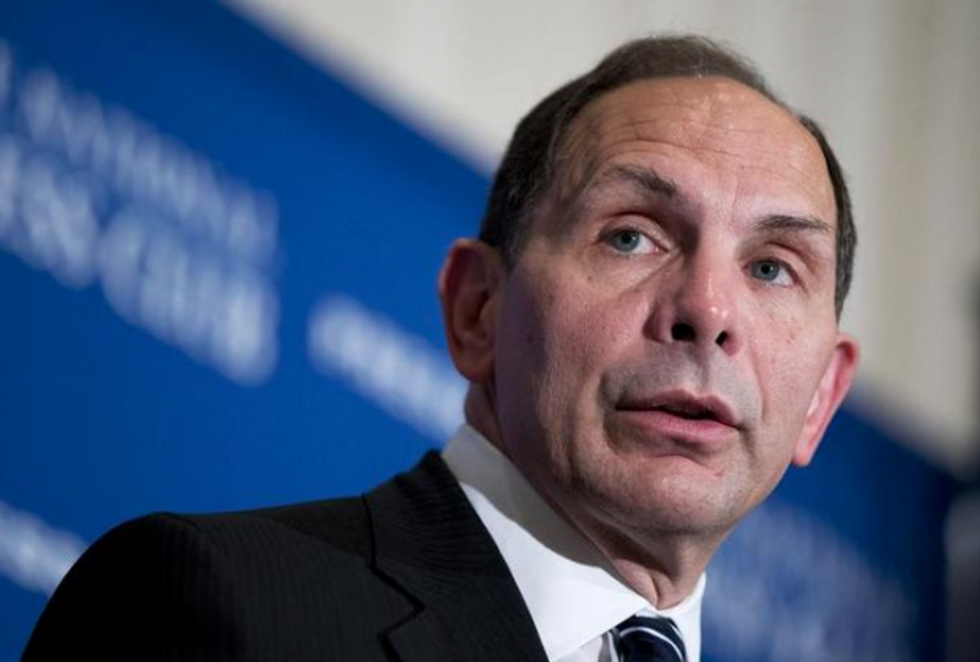 The VA, run by Secretary Robert McDonald, is facing more fallout from the health care scandal, this time in Denver. Image: AP Photo/Manuel Balce Ceneta
In Roff's case, a whistleblower reported to an NBC affiliate in Denver that the Denver VA office kept a secret wait list in a sleep lab in 2011 and 2012. The VA has used these secret wait lists to hide delays in delivering health care services to veterans, and in Denver, it became clear that hundreds of veterans were waiting several months before they could get an appointment.
The report of this wait list came out after the VA claimed that it never used secret wait lists.
The revelation prompted Rep. Mike Coffman (R-Colo.) and Sen. Michael Bennet (D-Colo.) to ask the VA's Office of Inspector General to investigate further. That request was made last Thursday — less than a week later, Roff resigned.
"The men and women who have served our nation in uniform and sacrificed so much for our freedom deserve better than Director Roff's leadership," Coffman said Tuesday. "She did the right thing by leaving."
"The veterans of this nation are desperate for leadership in the VA that will challenge its culture of bureaucratic corruption," he added. "The VA needs new leadership at every level."
The VA scandal continues to roll on, in large part because the VA appears to be very reluctant to use its new authority to fire people quickly. Congress gave the VA that authority last summer, but so far, it has only used this power to fire two people, and not for their alleged role in the health care scandal.
Even when officials have left, many have been allowed to retire instead of being fired, which has frustrated members who are seeking more accountability at the VA.
As Coffman discovered this week, the VA also seems to have routinely lied at various points about the scandal, and has even fibbed to members of Congress about the steps they're taking to fix the system.
The broken agency is suffering from other problems as well, such as word just this week that the Obama administration wants to gut a new program aimed at letting veterans get health care outside the VA.
Late last month, the VA said it wasn't sure whether it should be able to take back bonuses given to officials who are later found to be corrupt or negligent.
And in mid-January, House Veterans' Affairs Committee Chairman Jeff Miller (R-Fla.) accused the VA's Inspector General of holding back damaging reports about the VA.