Jennifer Lopez's new movie, "The Boy Next Door," has been getting some pretty rough critic reviews since it came out last month. Now, the Internet has noticed a glaring literary flub in the film.
In one scene, the male approaches Lopez, who plays a high school teacher who unknowingly gets involved with a teenage student, and gives her a "first edition" copy of "The Iliad."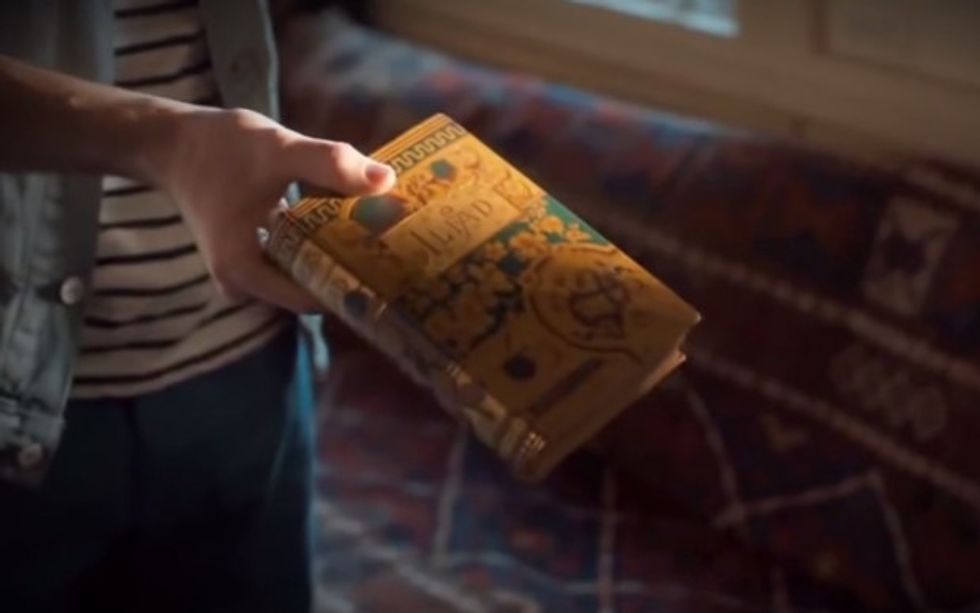 (YouTube)
There's just one problem with that.
"The Iliad" is an ancient Greek epic poem created nearly 3,000 years ago. The so-called "first edition" would be from the 10th Century, which is when the poem, formerly only known as an oral tradition, was first written down.
The lead male character then claims he got it for a "buck at a garage sale," which really would be the steal of a lifetime.
Watch the humorous scene here: