Glenn Beck on Thursday said the respective actions of Jordan's King Abdullah and U.S. President Barack Obama after the Islamic State burned a Jordanian pilot alive shows America has become the "biggest wuss on the planet."
While the Jordanian king responded swiftly and forcefully, executing two prisoners and reportedly quoting Clint Eastwood in his warnings for the Islamic State, the American president met with Muslim leaders in the hope of preventing any anti-Muslim backlash.
"The Jordanians are getting tough on this," Beck said on his radio program. "The United States is the biggest wuss on the planet. ... There's no one who fears us. There's no one who respects us anymore."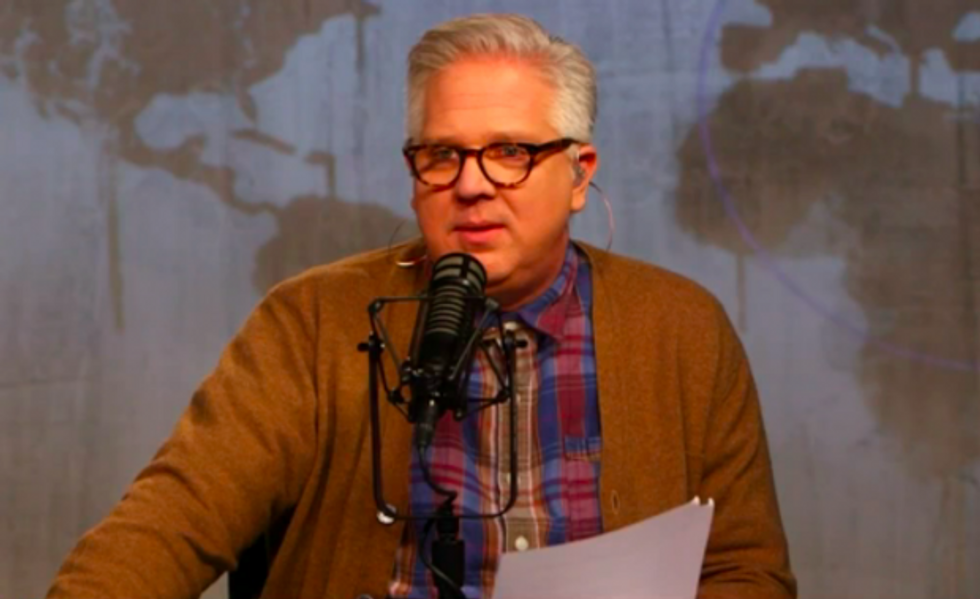 Glenn Beck speaks on his radio program Feb. 5, 2015. (Photo: TheBlaze TV)
Beck said he found it "amazing" that Democrats criticized former President George W. Bush as too much of a "cowboy," but that is seemingly who the Jordanians are crying out for.
"Here's King Abdullah actually quoting the most famous cowboy in Hollywood!" Beck remarked. "While Jordan was talking about going after ISIS, our president was talking about going after Americans who might be discriminating against Muslims."
Beck made it clear that he, and nobody he knows, would ever support an anti-Muslim backlash because of the actions of the Islamic State. But he also warned that the longer the president says, "you're a bad people... the more likely you will become a bad people."
Beck also expressed shock that White House Press Secretary Josh Ernest could not plainly state the administration's support of Jordan's actions after the horrific attack on its pilot.
"This mealy-mouthed wishy-washy apologist is going to be the death of us," Beck said. "We're headed towards war. What I've been warning about is upon us now."
[mlbvideo content_id=37209873]
The full episode of The Glenn Beck Program, along with many other live-streaming shows and thousands of hours of on-demand content, is available on just about any digital device. Click here to watch every Glenn Beck episode from the past 30 days for just $1!