The pilot of the helicopter "NBC Nightly News" anchor Brian Williams was traveling on while in Iraq in 2003 said on CNN Thursday that while the aircraft was not hit by an RPG it did indeed take enemy fire.
"We were a flight of three. We were on the second aircraft and Mr. Williams was on board my aircraft. We took small arms fire," Rich Krell told "The Lead" host Jake Tapper. "All I know is one RPG was fired, it struck the lead aircraft."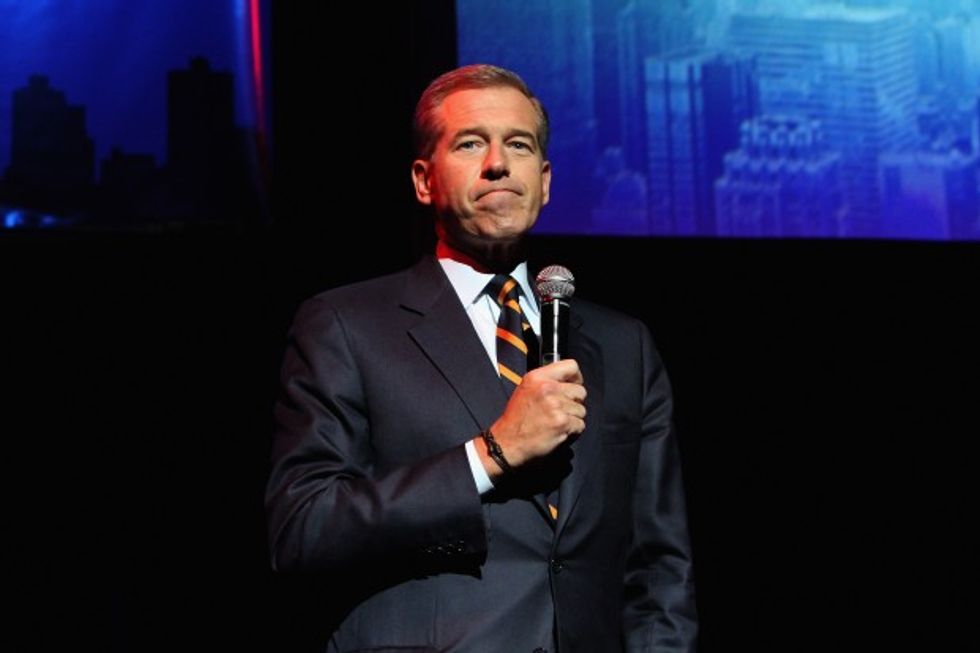 NBC News Anchor Brian Williams speaks onstage at The New York Comedy Festival and The Bob Woodruff Foundation present the 8th Annual Stand Up For Heroes Event at The Theater at Madison Square Garden on November 5, 2014 in New York City. (Monica Schipper/Getty Images for New York Comedy Festival)
Krell said that Williams would have "been aware" of the enemy fire because "of the activities of the crew."
"He would have known something was going on because our door gunners were returning fire," he said.
"Do you take issue with other parts of the story that he's been telling for years, that the helicopter took small arms fire and that he was scared?" Tapper asked.
"Well, no, we were all scared. That's the truth. You know there are minor details here and there," Krell said.
He added, "There's just minor details, but that's 12 years ago. But — generic — he was there at the time of the attack."
On Wednesday, Williams issued an apology after recanting his longstanding claim that a helicopter he was on was forced down by RPG fire.
—
Follow Oliver Darcy (@oliverdarcy) on Twitter