The Environmental Protection Agency spent years taking resumes from job candidates without bothering to verify any of it, according to a new report from the EPA's Office of Inspector General.
That same report said the OIG itself doesn't require anyone to verify people's resumes, and said internal steps would be taken to make sure this basic step is required in the future.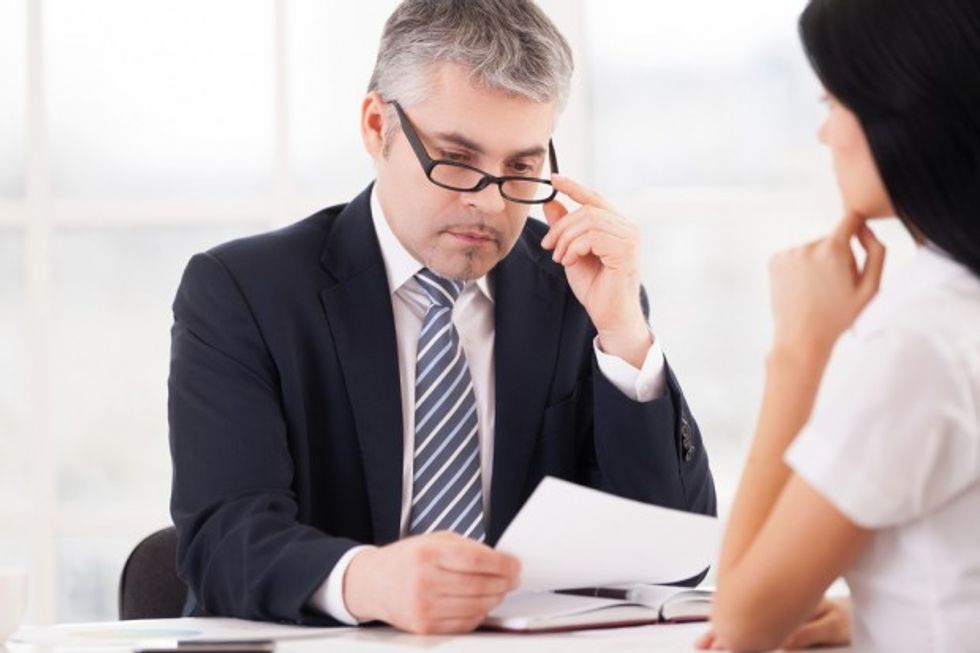 'Eh who cares about your resume. When can you start?' A government report says the EPA never bothered to verify people's resumes until recently. Image: Shutterstock
The OIG report was done on the behalf of Sen. David Vitter (R-La.). Vitter requested the study in 2013, after it was discovered that an EPA official, John Beale, stole nearly $900,000 from the EPA in the form of high pay, bonuses and travel allowances.
Beale was the official who famously pretended to be part of the CIA, which allowed him to steal thousands of dollars from the EPA each year from 2000 to 2013. Beale was finally sentenced to nearly three years in prison in 2013.
But the incident prompted Vitter to ask the OIG to investigate EPA policies that "facilitated Mr. Beale's fraud, and to make recommendations to ensure that this does not happen again."
On Thursday, the OIG came back with a report that said the lack of any checking into people's resumes could be a problem. The report said the EPA has a bulletin describing how to hire people, but that it doesn't require anyone to verify claims on someone's resume.
"The bulletin does not require human resources or the selection official to perform reference checks or a verification of statements on an applicant's resume," the report said. "Instead, the bulletin requires the servicing human resources office to advise selection officials about the importance of verifying applicants' statements or resumes, and includes a sample reference-check template with questions."
In practice, the EPA hasn't been checking anyone's resumes at all.
"The previous Director of the OIG Human Resources Directorate (the individual left the OIG in July 2014) stated the directorate really does not do anything to identify false statements in an applicant's information, including job history or accomplishments," it said. "The office relies extensively on the applicant self-certifying the information they submitted on their resume and application."
It also found that the OIG itself doesn't require anyone to verify the resumes of people trying to apply for jobs at the OIG. The report recommended that both the EPA and its OIG office start checking people's resumes.