Tewana Sullivan was in tears at a preliminary hearing Thursday as she listened to grisly details about the death of her friend, Cheryl Livy, last fall.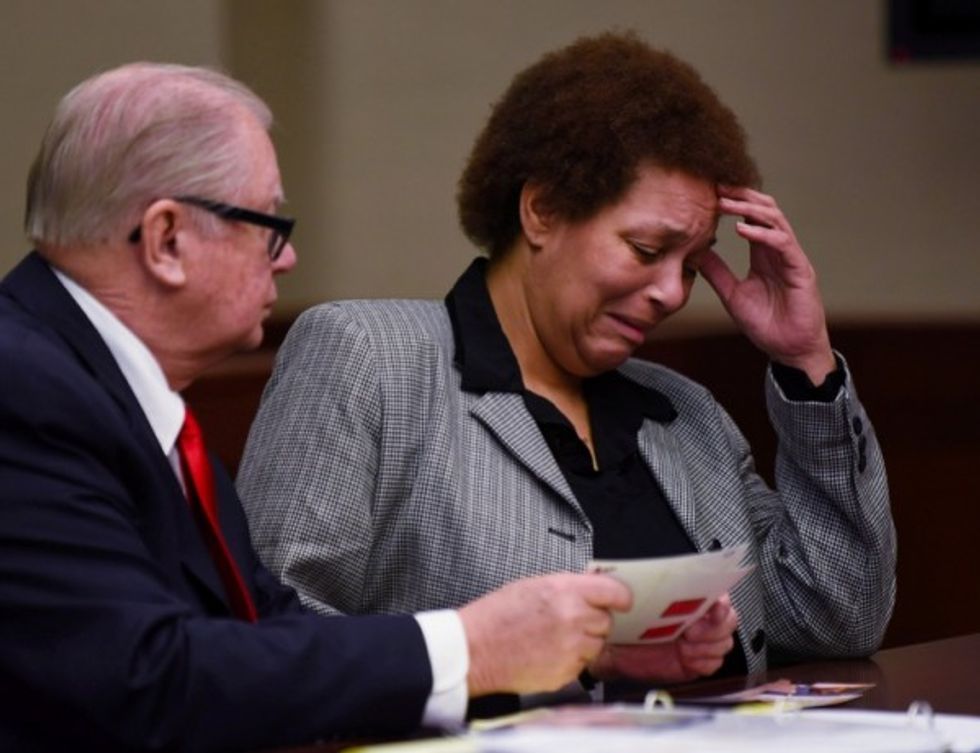 Defendant Tewana Sullivan, right, reacts in court on Feb. 5 while looking at photographs with her attorney, John McWilliams, taken of Sullivan when she was arrested and, according to testimony, with blood on her hands and clothing. (Image source: AP/The Detroit News, Robin Buckson)
Sullivan, 50, is charged with murdering Livy, 66, with a slow cooker after the pair had a spat over presidential politics, the Detroit News reported — and Sullivan was ordered to stand trail for it.
Oakland County Medical Examiner Dr. Ljubisa Dragovic testified that Livy died of blunt force injuries to her head, face and mid-back, the Detroit News said, adding that the victim sustained defensive injuries to the back of her hands, indicating she may been trying to protect herself.
Officer Thomas Blauvelt testified that Livy was found barely breathing in her senior housing apartment about 10:45 p.m. Oct. 22, the cord of a damaged slow cooker around her neck.
There was "blood all over the walls, all over the floor, all over the victim," Blauvelt said.
As for Sullivan, police testified that she was found in the apartment, apparently disoriented and "under the influence," with blood on her hands as well as on clothing nearby.
"'I'm sorry. I did it. I'm sorry. I did it. I'm sorry. I'm sorry,'" Officer Michael Lewallen indicated Sullivan said at the time. "She was sobbing. She was crying."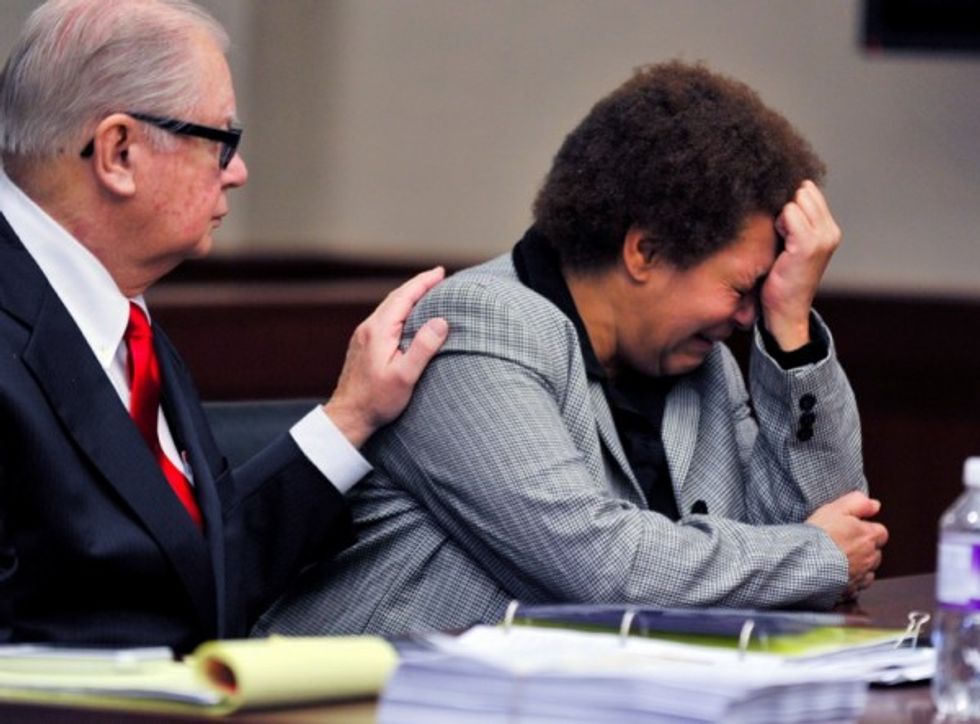 Image source: AP/The Detroit News, Robin Buckson
Livy died two days later at a hospital.
Defense attorney John McWilliams said the pair had argued over "presidential politics," the Detroit News reported. "Whatever the controversy is between Democrats and Republicans," he added, according to the paper.
While McWilliams said his client as well as Livy had been drinking, Dragovic testified that no alcohol was found in Livy's system. A police officer testified Sullivan seemed drunk when she called police the night of Livy's assault.
Sullivan initially was charged with assault with intent to murder, but after Livy died the charges were upgraded to first-degree murder.
Sullivan was in jail pending a Feb. 12 arraignment.
—
Follow Dave Urbanski (@DaveVUrbanski) on Twitter