ATLANTA (TheBlaze/AP) — Seven people were shot, five fatally, in Douglasville, Georgia, police said, adding that the victims include children.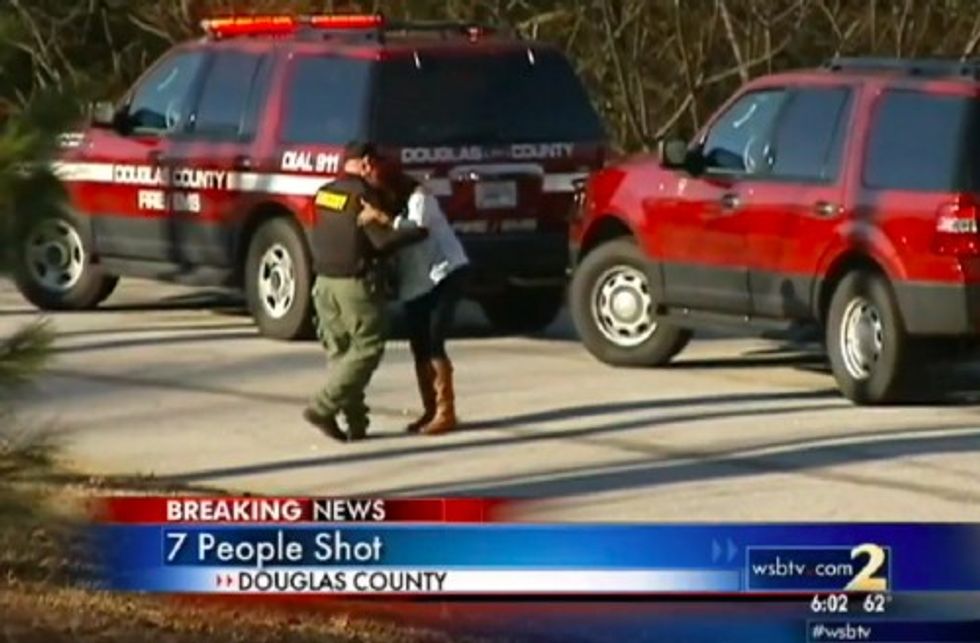 Image source: WSB-TV
"We had multiple victims shot in the street," Chief Deputy Stan Copeland of the Douglas County Sheriff's Office told WSB-TV.
At least seven were shot in the street and one in a house, police told WSB, adding that the seven range from toddlers to adults.
"Some of those are siblings, so some (of) these (people) are related," Copeland told the station. "We just don't know who is who right now."
The shooter shot himself, WSB said, adding that police won't say if he's alive or dead.
Witnesses told the station that the shooter's sister, upon learning of the incident, yelled, "My brother should have never had a gun."
Copeland added to WSB that in his 38 years with sheriff's office, he's "never seen this many victims in one shooting."
This is breaking news; updates will be added.
—
Follow Dave Urbanski (@DaveVUrbanski) on Twitter