It is being called one of the greatest "barn finds" ever.
Over the weekend, a single car found last year, in a barn, under a pile of old magazines, was sold at auction for a staggering $16 million.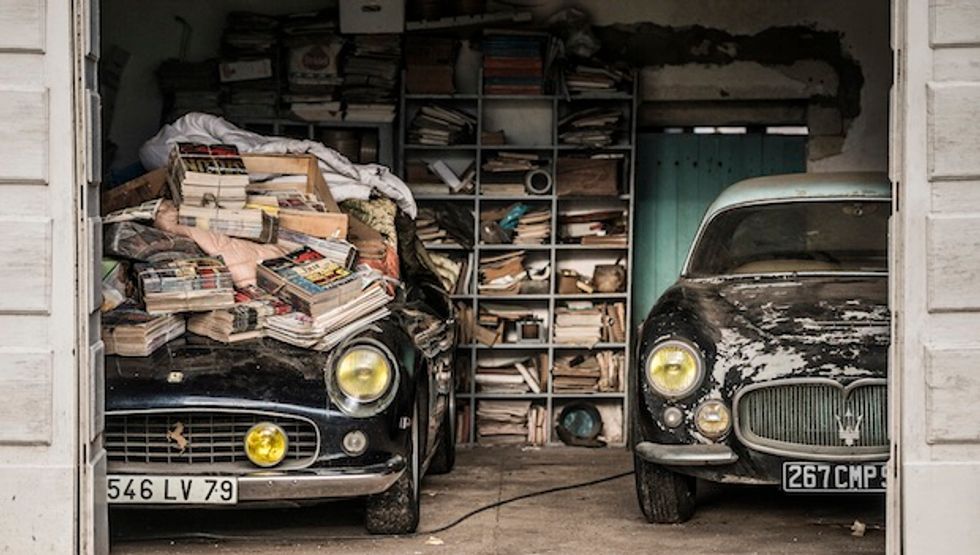 Image: Artcurial.com
The car, a 1961 Ferrari 250 GT SWB California Spider, was part of the Ballion collection, a treasure trove of more than 100 classic and collectible cars and trucks found in a barn west of Paris, France.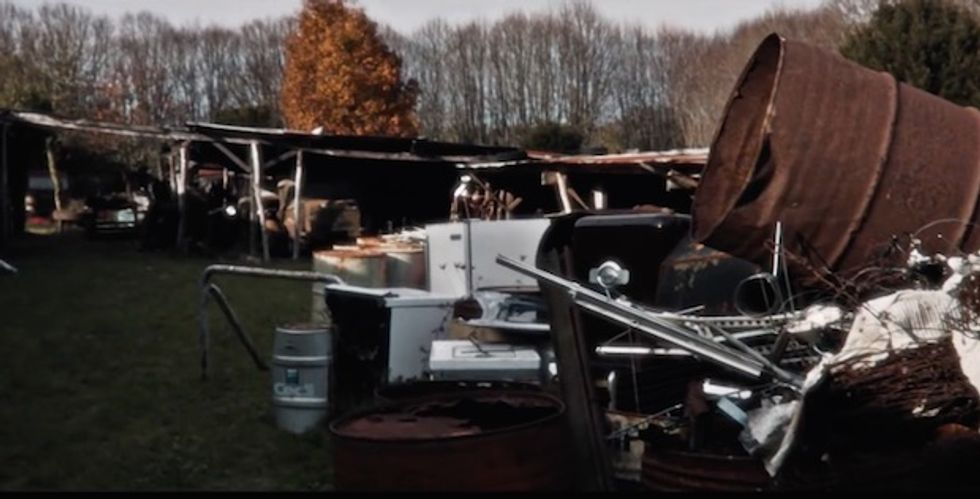 Image: Youtube.com
Wealthy French industrialist Roger Ballion reportedly planned to open a museum filled with his collection. However, because he stored the cars barns that provided virtually no protection from the elements, many of the cars were rendered worthless by rust. After more than 50 years, only 60 of the cars were worth putting on the auction block.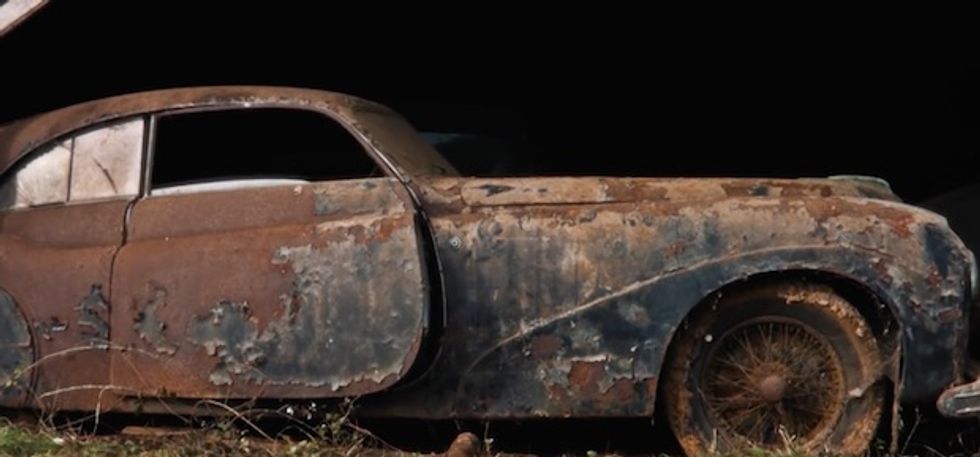 Image: Youtube.com
French-based auction house Artcurial, handled the auction. Artcurial's director Matthieu Lamoure said he and Artcurial's auto expert Pierre Novikoff were stunned after they realized what they found.
Lamoure told Gizmag's Mike Hanlon, "When we arrived here, we found ourselves overcome with emotion. Probably much like Lord Carrington and Howard Carter, on being the first person for centuries to enter Tutankhamun's tomb."
Pre-auction estimates put the value of the Ferrari at $7 million. The winning bid, from an anonymous buyer, was just under $16 million. With the buyer's premium, the final sales price of the car hit $18.5 million -- a record price for a Ferrari 250 GT SWB California Spider.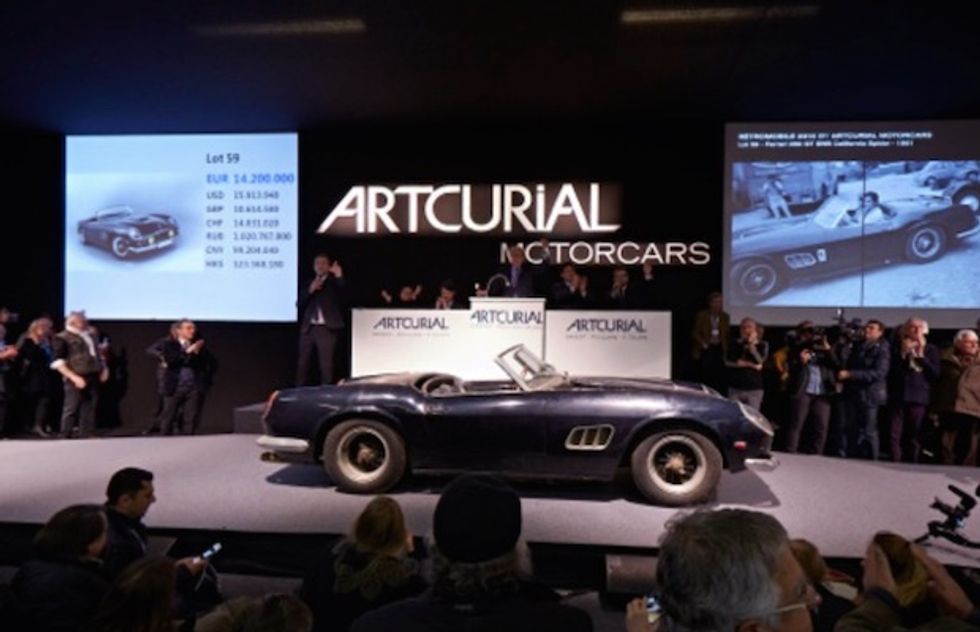 Image: Artcurial
In addition to the world record price for the Ferrari, nine other cars set world records and the total raised by the auction was $28.5 million.
Watch the video package Artcurial produced to promote the sale.
If the 1961 Ferrari 250GT SWB California Spider sounds familiar, it is the same model featured in the classic 1980s film, "Ferris Bueller's Day Off."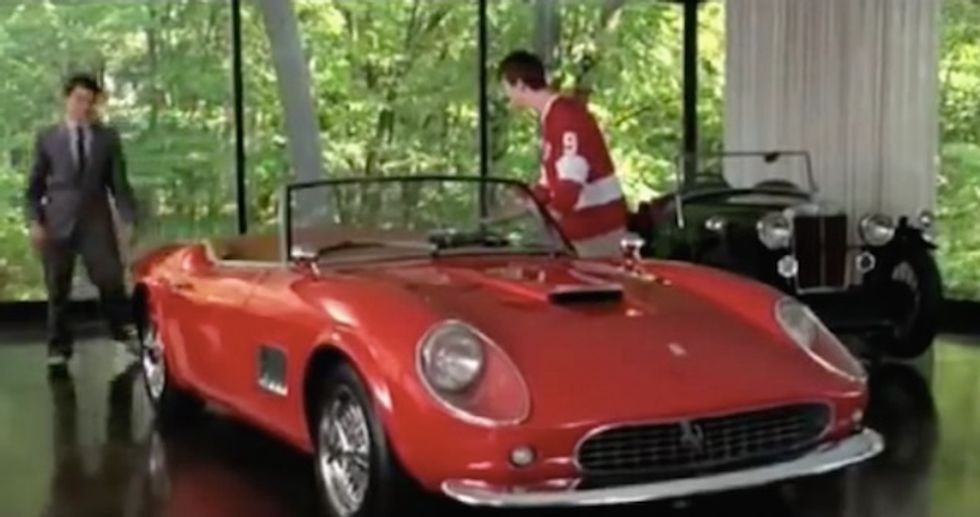 Image: YouTube
(H/T - Autoblog)
__
Follow Mike Opelka (@Stuntbrain) on Twitter.