American leaders are failing to adapt their strategies to new threats identified by intelligence organizations, the former director of the Defense Intelligence Agency said.
Retired Lt. Gen. Mike Flynn sat down with TheBlaze TV's For the Record senior investigative correspondent Sara Carter for an exclusive interview about the growing threats to the United States and the challenges facing American intelligence. As the military equivalent of the CIA, the DIA calls itself "the principal source of foreign intelligence to combat-related missions."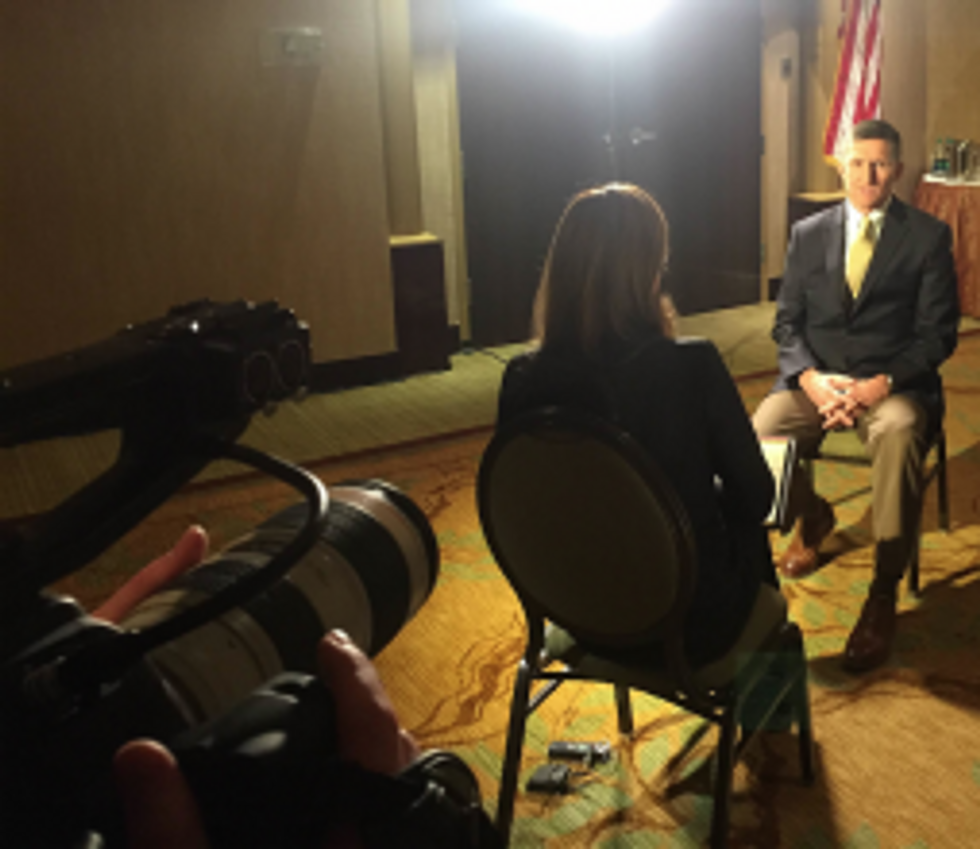 Retired Lt. Gen. Mike Flynn, former director of the Defense Intelligence Agency, talks to TheBlaze senior investigative reporter Sara Carter. (For The Record staff/TheBlaze TV)
"We have to be the ones that sort of are the truthsayers, if nothing else," Flynn told TheBlaze.
"What I've learned is, as an intelligence officer, from the beginning of my career, I typically wasn't the guy that was going to bring in the good news in the morning," Flynn said. "My responsibility was to define the threats that we were facing."
But Flynn said new information frequently was ignored by leadership, who refused to adapt to emerging threats.
"So I tell my boss this is what the enemy is, this is who the enemy is, this is how I think the enemy's going to fight us. So if he decides to continue to fight his plan and not the enemy, that's a mistake. And I think that, I've seen that, I've seen that quite a bit actually, where, you know, you disregard the threats that you're facing and you stick to a plan, and the plan has no connection to the threats that we're facing."
Flynn's interview will be part of For the Record's season premiere episode, "Unreliable: America's Broken Intelligence Network," Wednesday, Feb. 18 at 8:00 p.m. ET on TheBlaze TV.
Listen to the entire interview on For the Record's "Field Report" podcast below or on our Soundcloud stream.