U.S. Citizenship and Immigration Services on Monday announced a new website aimed at helping people with immigration questions, including illegal immigrants trying to apply for deferred action under policy changes offered by President Barack Obama.
USCIS rolled out the "MyUSCIS" website, which can be found at my.uscis.gov. Among other things, the site helps illegal immigrants who want to apply for Obama's Deferred Action for Childhood Arrivals program, or DACA.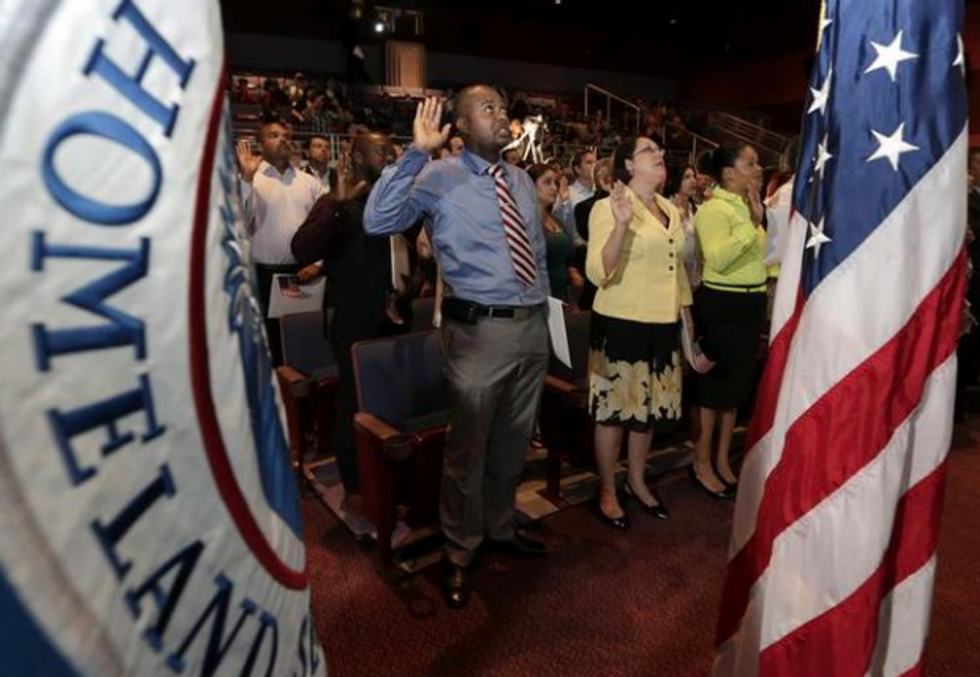 People recite the oath of allegiance during a naturalization ceremony administered by the U.S. Citizenship and Immigration Services (USCIS). The agency has a new website that, among other things, helps illegal immigrants apply for protected status. Image: AP Photo/Lynne Sladky
The site notes the $465 filing fee, and provides several forms that illegal immigrants must fill out in order to apply. It also includes forms people may need to reapply under the program.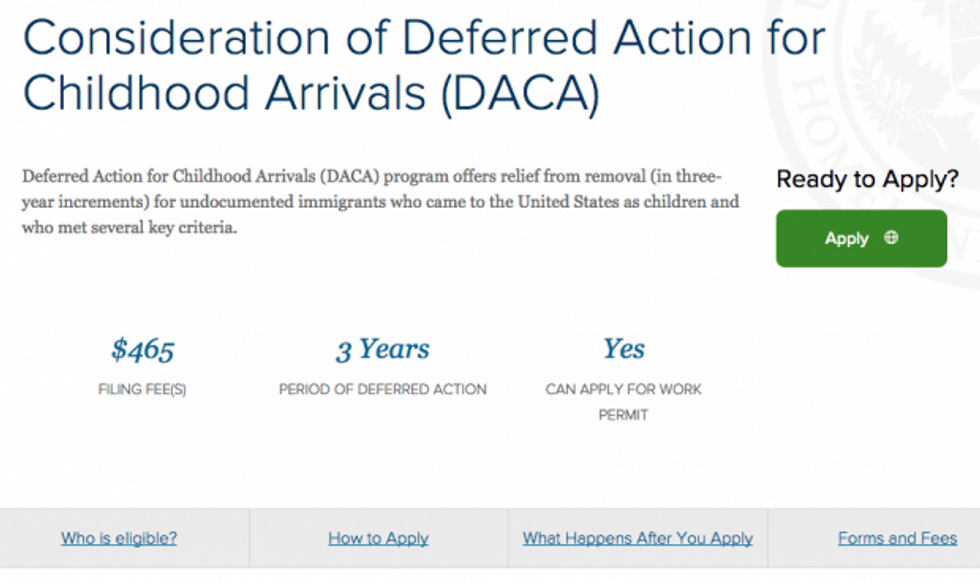 Under the current DACA program, younger illegal immigrants can apply for deferred deportation action — they must have been under age 31 as of June 15, 2012, and must have resided in the U.S. since June 15, 2007.
Obama expanded the program in November, to include anyone in the United States since 2010. That rule change is expected to be implemented in the coming weeks, but for now, MyUSCIS reflects the older guidance.
Obama also created a new program in November called Deferred Action for Parental Accountability, which will allow parents of citizens and lawful residents to gain legal protection while in the United States, and seek out work permits.
The so-called DACA program is expected to be implemented later this year, and the MyUSCIS site will presumably have information on it then.
The new site also includes buttons for U.S. citizens who want to help relatives get a green card, and non-citizens who want to get green cards or work in the United States.