A small dog that went missing last week in Iowa stunned her family when she was found 20 blocks away from home attempting to visit one of her owners who was in the hospital for cancer.
Recalling the story on Iowa Public Radio, Dale "Bucko" Franck said he took dogs Sissy out with Barney last week for a walk. However, within minutes of arriving back at his home, Franck noticed Sissy had gone missing.
"I was scared to death and I was crying," he said. "I'm sorry, but that's my baby."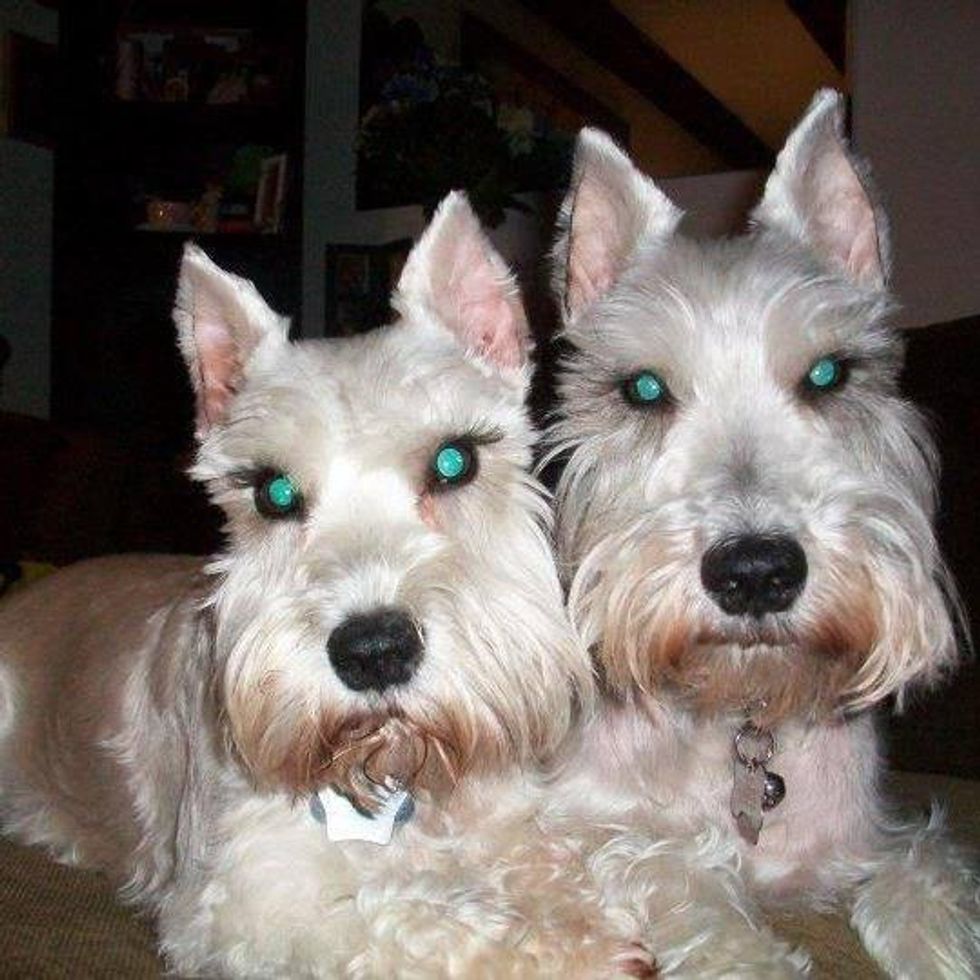 Sissy and Barney. (Image source: Dale "Brucko" Franck via Iowa Public Radio)
After hours of no return, Franck hoped that someone would find the Miniature Schnauzer and locate him through the dog's ID chip.
At about 5:00 a.m. the next day, the Iowa man received a call — but probably not one he was expecting.
On the other end of the line was a staff member at Mercy Hospital — 20 blocks away — where his wife, Nancy, was being treated for complications related to a cancer-related surgery.
"Lady from security .... called and said she had a dog," Franck told Iowa Public Radio.
Sissy somehow managed to find her owner, despite having never been taken to the hospital where Nancy was being treated.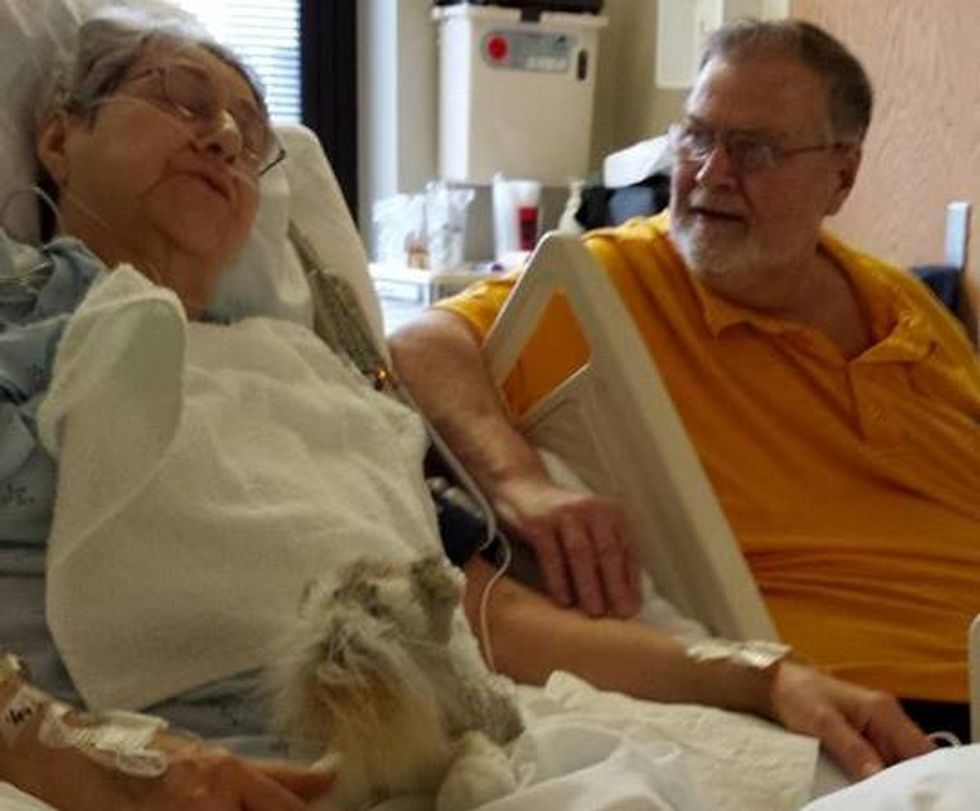 Image source: Dale "Brucko" Franck via Iowa Public Radio
Franck's reaction?
"Surprised. Glad they found her," he said.
After being called, Sara Wood, Nancy's daughter went to reclaim the dog.
"I didn't believe him at first, but it's not something you can make up," she said. "That's were she was."
Wood was granted permission to take the beloved family pet upstairs to see her owner for a few moments.
"We could only stay a few minutes but I'm sure she enjoyed every second of that few minutes," Wood said. "I'm sure that Sissy went home and told Barney, 'Guess who I got to see and what I got to do and where I went?'"
—
Follow Oliver Darcy (@oliverdarcy) on Twitter