Dan Williams did not have a valentine on February 12. However, after the last school bell rang on Friday, it is pretty likely that all of the 1,076 girls at Edmond Memorial High School in Oklahoma knew his name and were checking him out.
Last summer, Williams, a senior at Edmond Memorial, came up with the idea of sending an anonymous Valentine's Day card with a little candy to every single girl in his school -- all 1,076 of them. Williams wanted every girl to know, "Somebody out there cares about them."
He added, "That's the best feeling in the world, I think."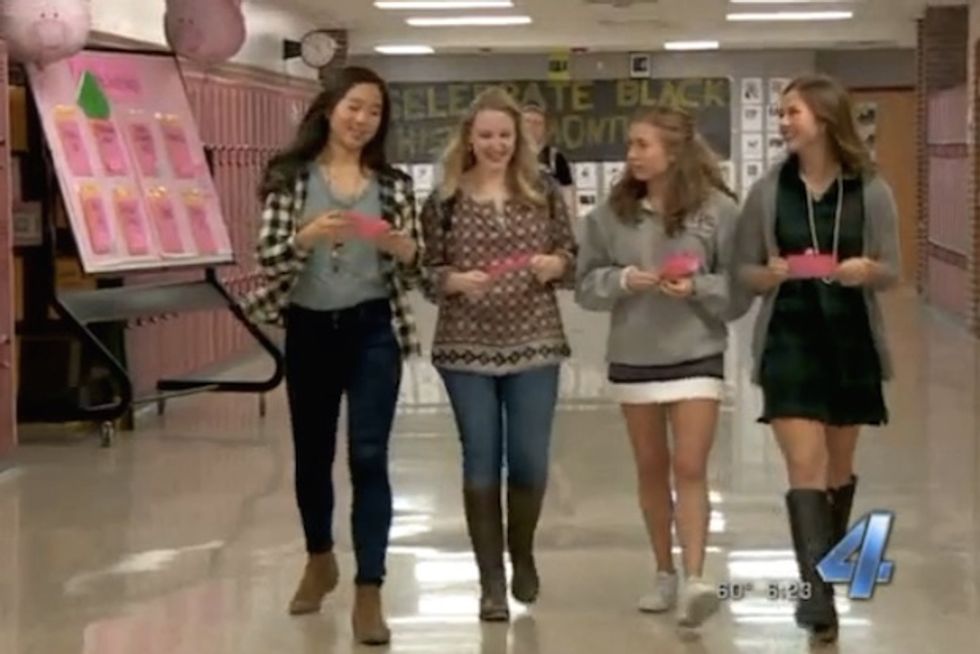 Image via KFOR-TV
The Eagle Scout told the local television station he came up with the idea last summer and worked at several jobs to pay for the clever stunt.
Even after months of planning and working, four weeks ago Williams was still short $140. "But the Lord provided," said Dan, and his mission was funded and completed on Friday.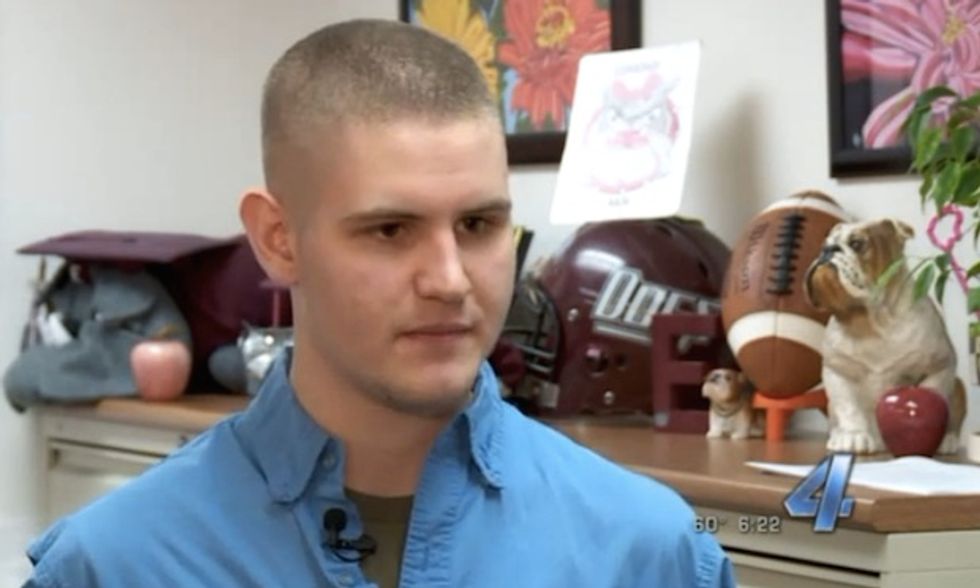 Image via KFOR-TV
Despite sending all of his "Valegrams" anonymously, word eventually leaked out and Williams' identity as the mysterious man behind the candy and cards quickly spread throughout the campus.
The women of Edmond Memorial High School seemed to appreciate the gesture, crafting a gigantic thank-you card for their thoughtful classmate.
Watch the local television report below:
Editor's note: The story was updated to include "Memorial" in the name of the high school.
__
Follow Mike Opelka (@Stuntbrain) on Twitter.