Canada's Sun News Network — a conservative cable news channel that opened for business in 2011 — went off the air Friday following failed attempts to sell it, United Press International reported.
The station also was known for a confrontational style and garnered a nickname — "Fox News North" — as it looked to balance a perceived liberal media bias in Canada, UPI reported.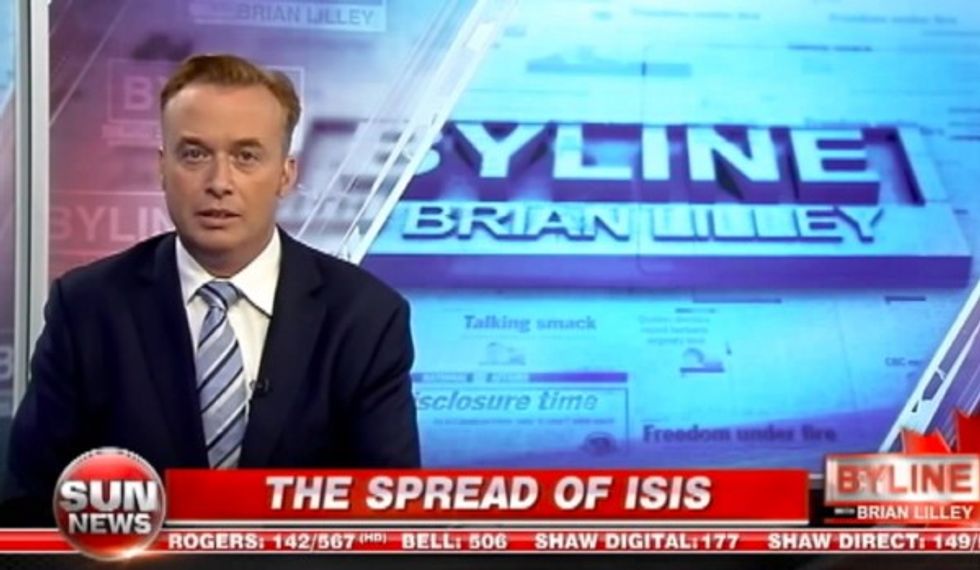 Image source: YouTube
More from UPI:
A declining audience base and a 2013 ruling by the Canadian Radio-Television and Communications Commission (CRTC) denying it a guaranteed place on basic cable TV packages led to attempts to sell the network. When those attempts failed, the channel went off the air abruptly, at 5 a.m. Friday, showing only its logo on the screen.
There is a connection between Sun News Network and TheBlaze: Host of Byline for the Sun News Network, Brian Lilley, filled in for Glenn Beck on radio over the 2014 Christmas holidays and has penned contributor pieces for TheBlaze.
Beck has appeared on Lilley's show as well. Here's a clip from last fall:
—
Follow Dave Urbanski (@DaveVUrbanski) on Twitter